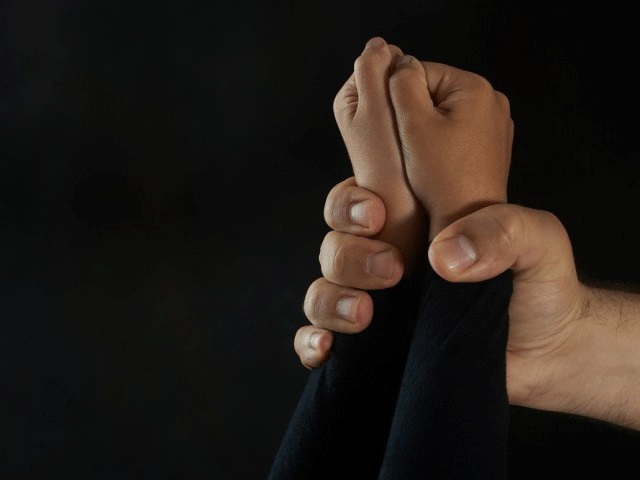 Gujarat, the state that was recently criticised for its rising crimes against children, reported zero cases of child sexual violence in the last three years, said the Ministry of Women and Child Development.
When Member of Parliament Rajeshbhai Chudasama, asked about the number of cases of child torture and sexual exploitation at shelter homes, Union Minister Smriti Irani said, "As per the information provided by the National Commission for Protection of Child Rights (NCPCR), they have received 41 complaints relating to torture, sexual exploitation and violence against children in Child Care Institutions including Shelter Homes during the last three years."
As per the data, nine cases were reported in 2019-20 while 2018-19 had as many as 26 reported cases of violence against children. Uttar Pradesh has reported the highest number of such cases with two cases reported in 2019-20, nine cases reported in 2018-19 and three cases reported in 2017-18.
However, other areas such as Gujarat, Andaman and Nicobar Islands, Arunachal Pradesh, Chandigarh, Chhattisgarh, Dadra and Nagar Haveli, Daman and Diu, Goa, Himachal Pradesh, Jharkhand, Kerala, Lakshadweep islands, Manipur, Meghalaya, Mizoram, Nagaland, Puducherry, Punjab, Sikkim, Tamil Nadu, Telangana, Tripura, Uttarakhand and West Bengal reported no cases at all in the last three years.
"The primary responsibility of implementation of the JJ [Juvenile Justice] Act lies with the State Government/UT Administration and the Ministry of Women and Child Development has issued necessary advisory to them in this regard. Besides, the NCPCR and State Commission for Protection of Child Rights (SCPCR) created as statutory bodies under the Commissions for Protection of Child Rights Act, 2005 (CPCR), oversee the implementation of the JJ Act in the country," she said.
The MP also asked about the total number of shelter homes and Child Care Institutions (CCIs) currently functional across the country along with the number of children residing in them. In reply, Union Minister Smriti Irani said that 1,544 institutional care homes, 262 open shelters and 356 specialised adoption agencies are functional in 2019-2020. As many as 67,332 children, 6,802 children and 3,631 children have benefitted from these care homes, shelter and adoption agencies respectively.
West Bengal that 23 specialised adoption agencies reported 326 beneficiaries, the highest in the country. Similarly, 1,226 children benefited from the 49 beneficiaries in West Bengal. Tamil Nadu had the highest number of beneficiaries – 12,864 children – from the 198 institutional care homes across the state.
Karnataka, Madhya Pradesh, Orissa and Uttar Pradesh all had as many as 25 specialised adoption agencies.
Meanwhile in Gujarat, 1,707 children benefited from 52 institutional care homes, 60 children benefited from 3 open shelters and 128 children benefited from 13 specialised adoption agencies.
Related:
Now, Smriti Irani says no data on anganwadi workforce!
WCD Ministry gives unsatisfactory answers on efforts to protect women and children
3 In 5 People Trafficked Were Children
Gujarat's sexually-abused children will have to wait for 55-200 years for getting justice, more than any Indian state