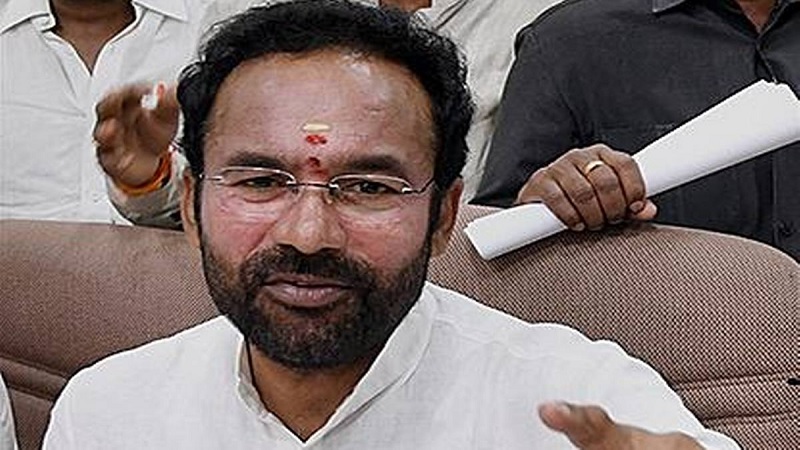 Image Courtesy: thehindu.com
Minister of State in the Ministry of Home Affairs, G. Kishan Reddy, has informed the Lok Sabha that the Government does not intend to bring in a central anti-conversion law to curb interfaith marriages.
When asked whether the Union Government has sufficient evidence showing that interfaith marriages in India are connected to instances of forced religious conversion, he placed the burden on the States. His answer read:
"Public Order and Police are State subjects as per the Seventh Schedule to the Constitution of India. Hence prevention, detection, registration, investigation and prosecution of offences related to religious conversions are primarily the concerns of the State Governments/Union Territory (UT) Administrations. Action is taken as per existing laws by the law enforcing agencies whenever instances of violation come to notice."
Recently, Uttar Pradesh and Madhya Pradesh introduced similar laws that criminalise interfaith unions leading to complete mayhem. Young couples have been harassed, assaulted, booked and even arrested under the new laws that have also been challenged in the constitutional courts.
Towards the end of January, the Madhya Pradesh High Court issued notice to the State Government in connection with a plea challenging the vires of the recently promulgated Madhya Pradesh Freedom of Religion Ordinance, 2020. The challenge to the Uttar Pradesh Ordinance is also pending before the Allahabad High Court.
Citizens for Justice and Peace also moved the Supreme Court challenging the Uttar Pradesh and Uttarakhand anti-conversion laws, on which notices have been issued.
The complete MHA response may be read here:
Related:
Madhya Pradesh HC issues notice in plea against Love Jihad Ordinance
Allahabad HC to hear petitions challenging the Love Jihad law
SC issues notice in CJP's Love Jihad Petition