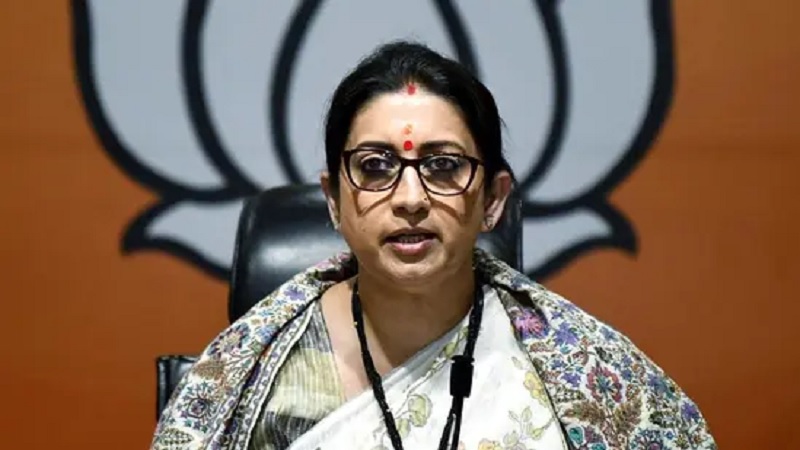 Image Courtesy: hindustantimes.com
On March 16, in the ongoing budget session of the Parliament, Lok Sabha member Shri Asaduddin Owaisi (AIMIM) had put forth a question regarding the representation of minorities in public sector institutions. Responding to the same, the minister of minority affairs, Srimati Smriti Zubin Irani, informed the Lok Sabha that the Department of Public Enterprises does not maintain data about religion-wise distribution of jobs for minority communities in Public Sector Institutions. In addition to this, the Minister provided the staple answer wherein they highlighted that the Ministry of Minority Affairs has adopted multi-pronged strategy so as to enhance the employability, including in Public Sector Institutions, of notified minorities (Muslims, Sikhs, Christians, Buddhists, Parsis and Jains) by way of implementation of schemes which aim at their educational empowerment, employment-oriented skill development, infrastructure support, etc.
The full answer can be read here:
This poor representation of various sections of India's marginalised, make it almost impossible for the social issues and crimes most plaguing the country today, to be taken seriously. The schemes that are in place, mostly initiated by the previous governments, are used as a gag whenever statistics on actual representation in various sectors are demanded. It is further important to note that public sector institutes are the only sectors that do not have any data on the number of religious minorities employed there, and since 2013, the National Crimes Records Bureau annual report has ceased reporting the level of Muslim representation in the police.
A deeper analysis on lack of representation of Muslim in police force and de-sensitized police force can be read here.
Related:
Who is to be blamed for the consistently low Muslim representation in the police force?
Study finds anti-Muslim prejudices among police personnel
How diverse and inclusive is the Indian judiciary?
Review of 2022: A year of discrimination & violence experienced by India's religious minorities
Uttar Pradesh has highest number of cases "closed by the NHRC without reason": NHRC data