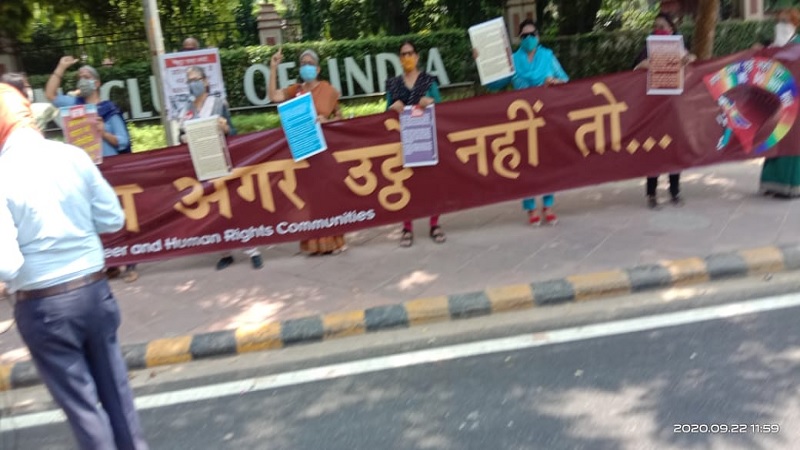 Women's groups, LGBTQIA communities, human rights organisations, trade unions and farmers' Unions organised a protest "Speak That Your Words are Free/ Speak the Words of Freedom (बोल के लब आज़ाद हैं तेरे)"outside the Constitution Club, New Delhi at on September 22.
Under the banner of If We Do Not Rise (हम अगर उट्ठे नहीं तो…) the representatives displayed placards that detailed their demands. Their Charter of Demands covered 13 thematic areas such as democratic rights, transparency and accountability, institutional autonomy and integrity and access to natural resources, technology and surveillance.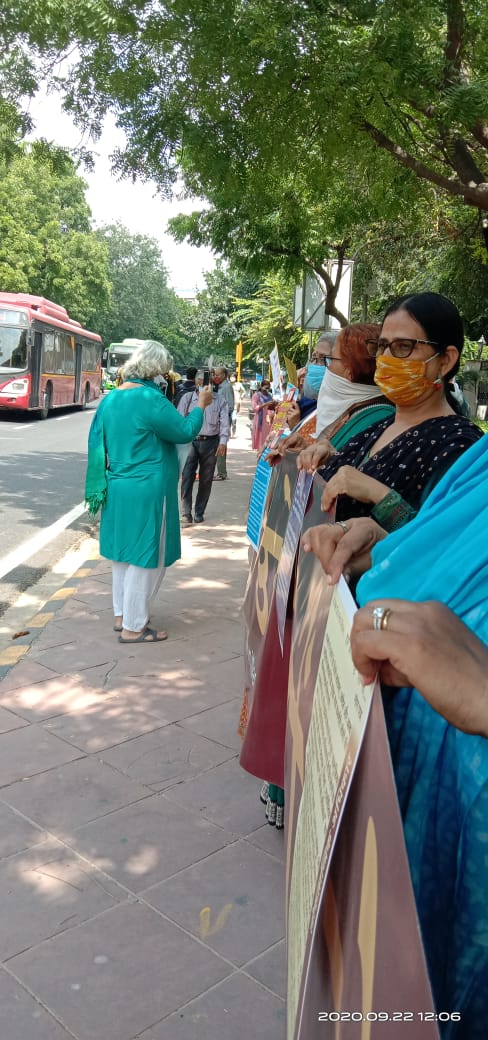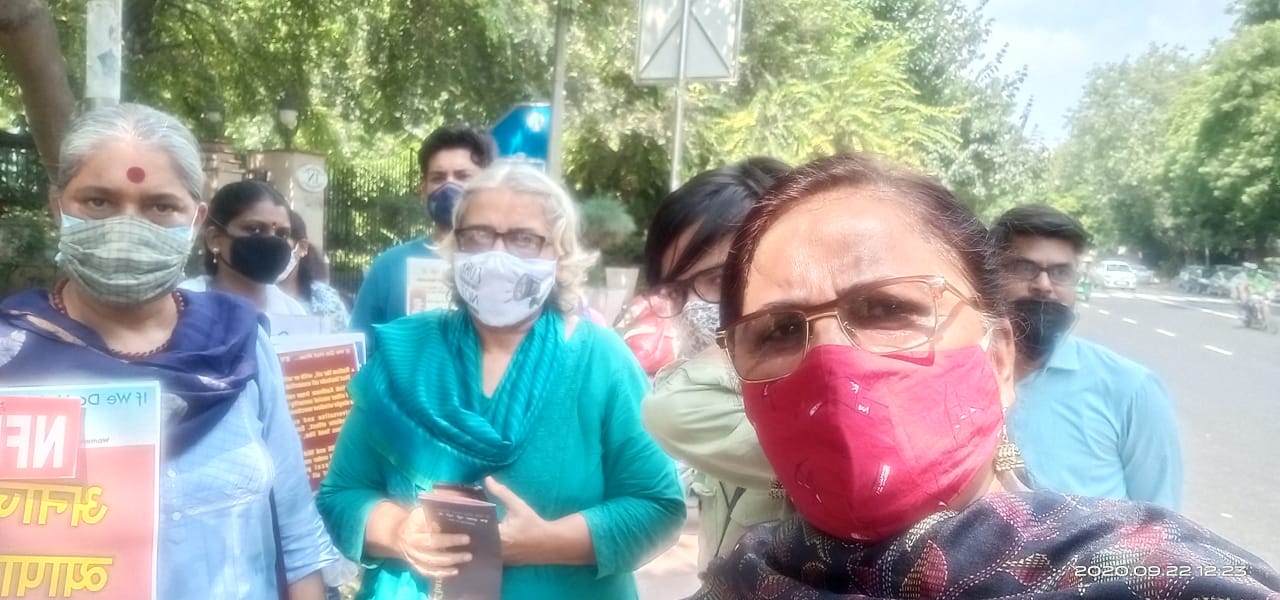 The bilingual placards also listed the Right to Life and Safety, Food Security, Right to Education, Right to Work, Right to Political Participation, Right to Health, Rights of Persons with Disabilities and Media in Hindi and English. It contained 110 demands in all.
Earlier, these demands were submitted to several MPs and political leaders including DMK's Kanimozhi Karunanidhi, CPI's General Secretary D. Raj, AAP's Sanjay Singh (AAP), Congress' Shaktisinh Gohil among others.
The protesters strongly condemned the anti-farmer Agriculture Bills that were passed in the Parliament on September 20. They strongly criticised the denial of division of vote in Rajya Sabha and called it a black day for parliamentary democracy in India.
The If We Don't Rise campaign extended solidarity to the protesting farmers. They said the government under Modi has become totally authoritarian and is using draconian laws like UAPA and sedition to curb the voices of dissent.
Members of the National Federation of Indian Women Annie Raja and Dipti Bharti, All India Democratic Women's Association's Mariam Dhavle, Maimoona Mollah and Asha Sharma, All India Dalit Adhikar Manch's Abirami Jothee, Unity of Christ's Minakshi Singh, Mazdoor Ekta Committee's Birju Naik and many others participated in the event.
Related:
Freedom Park: Where the marginalised unite
We stand in solidarity: Trade Unions oppose Centre's anti-people laws
Hum Agar Uthe Nahin Toh: Citizens unite to demand rights and freedoms
Hum Dekhenge: Nation stands for freedom of speech, expression and conscience