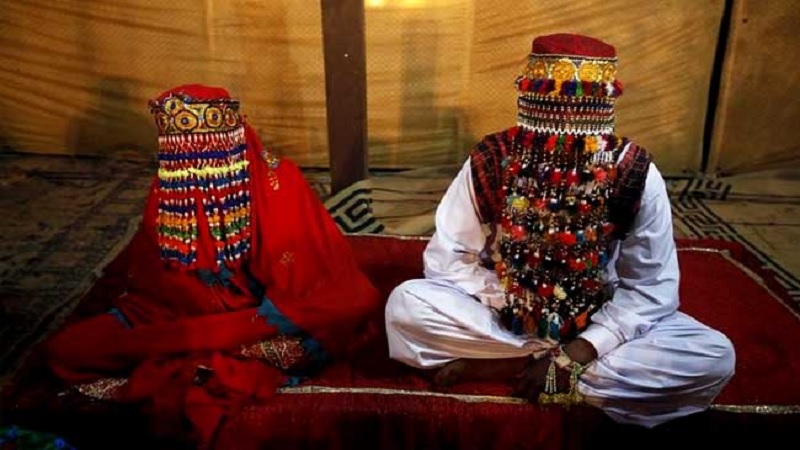 Image Courtesy:ndtv.com
On Thursday, the Union Cabinet gave clearance to a proposal to raise the legal age of marriage for women from 18 to 21 years, bringing the legal age of marriage at par for both women and men. A task force headed by Jaya Jaitly has submitted its recommendations to Niti Aayog. It had been set up to examine matters pertaining to the age of motherhood, lowering Maternal Mortality Rate (MMR), and related issues. According to news reports, the Government will next introduce an amendment to the Prohibition of Child Marriage Act, 2006, as well as amend the Special Marriage Act and personal laws such as the Hindu Marriage Act, 1955, to reflect the new minimum age limit.
The task force was set up in June 2020 by the Ministry of Women and Child Development (WCD) and included Niti Aayog member Dr V K Paul and Secretaries of the WCD, Health and Education ministries and of the Legislative Department. Importantly, this committee has also recommended that "sex education be formalised and introduced in the school curriculum" and added that "training of women in polytechnic institutes, skills and business training and livelihood enhancement" also be realised to ensure that an increase in marriageable age can be implemented.
When the Union Ministry of Women and Child Development had notified the committee chaired by veteran politician and activist Jaya Jaitly told SabrangIndia that inputs on various elements have been sought from subject experts from across the country. Chairperson Jaya Jaitly, told SabrangIndia that the broad issues that were then examined included legislative measures, the various existing laws and how they intertwine, perhaps even contradict each other. "We will study the social inputs, as well as the laws and status on health and education. For example the impact on education of girls, of Swacch Bharat, the mid day meal schemes," she had said adding the task force will study the "health, law, primary education, secondary education etc."
The issue had been highlighted by Union Finance Minister Nirmala Sitharaman in her Budget speech that year. She was quoted in the Gazette as saying, "Women's age of marriage was increased from fifteen years to eighteen years in 1978, by amending erstwhile Sharda Act of 1929. As India progresses further, opportunities open up for women to pursue higher education and careers. There are imperatives of lowering MMR as well as improvement of nutrition levels. Entire issue about the age of a girl entering motherhood needs to be seen in this light. I propose to appoint a task force that will present its recommendations in six months' time."
According to a report in National Public Radio (NPR), throughout India – and in some other countries around the world – there was an increase in child marriage during the Civid-19 pandemic. "An estimated 1.5 million underage girls in India get married each year," stated the report.
In March 2021, Unicef had stated that Covid-19 "restrictions and physical distancing make it difficult for girls to access the health care, social services and community support that protect them from child marriage, unwanted pregnancy and gender-based violence." It added that the lockdown also forced families to marry their daughters to ease financial burdens.
Worldwide, UNICEF estimated 650 million girls and women alive today were married in childhood "with about half of those occurring in Bangladesh, Brazil, Ethiopia, India and Nigeria."
Related
Conversion approval not required for interfaith marriage registration: Allahabad HC
Dabur uses LGBTQI storyline to sell skin bleach, gets trolled for 'insulting' Karva Chauth