However. You will still need to stand up for the song before every movie screening at cinema halls across the country.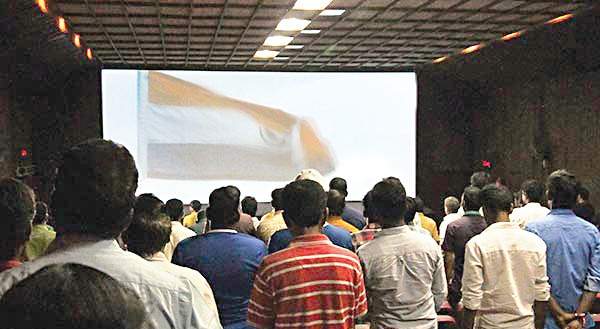 The Supreme Court on Tuesday said people are not obliged to stand up when the national anthem is played as part of a film or documentary, reported ANI.
Earlier, on November 30 had said that all cinema halls across the country must start playing the national anthem before every movie screening. The bench comprising justices Dipak Misra and Amitava Roy had ordered that this be accompanied by the national flag on the screen, and that members of the public should stand for the anthem.
"Citizens must respect the national anthem and flag," the bench had said. It added that the anthem should "not be printed on undesirable objects or be displayed in such a manner and at such places which may be disgraceful to its status and may tantamount to disrespect".
The order had led to several incidents of violence and arrests across the country, which prompted the court to issue new guidelines on January 25. The bench had also called for the public to be sensitised so that they can avoid "any unwarranted incident against" mental health patients.
According to the Centre's guidelines, "The public is required to be sensitised so as to avoid any unwarranted incident against persons with intellectual disabilities and they are not being harassed."
Besides this, they have also said that people with "locomotor disabilities" will have to position themselves "to the extent of maximum attentiveness and alertness" during the anthem. They will be allowed to use the help of appropriate aids and appliances to do so, according to the rules.
"If the person with [a] disability is on [a] crutch, he/she should become stable to the extent of maximum alertness." It also says, "Persons with hearing disabilities [deaf or hard of hearing] shall stand with attentiveness" and that "persons with blindness and low vision" should stand up for the anthem. The guidelines also make it mandatory for visually impaired people and the escorts of those with disabilities to stand up during the national anthem.
Shyam Narayan Chouski, who runs a non-governmental organisation in Bhopal had filed a petition seeking directions and protocol on playing the anthem in movie halls before a film is screened. On October 31, the court had asked the Centre to specify what would constitute disrespect to the anthem and its abuse.