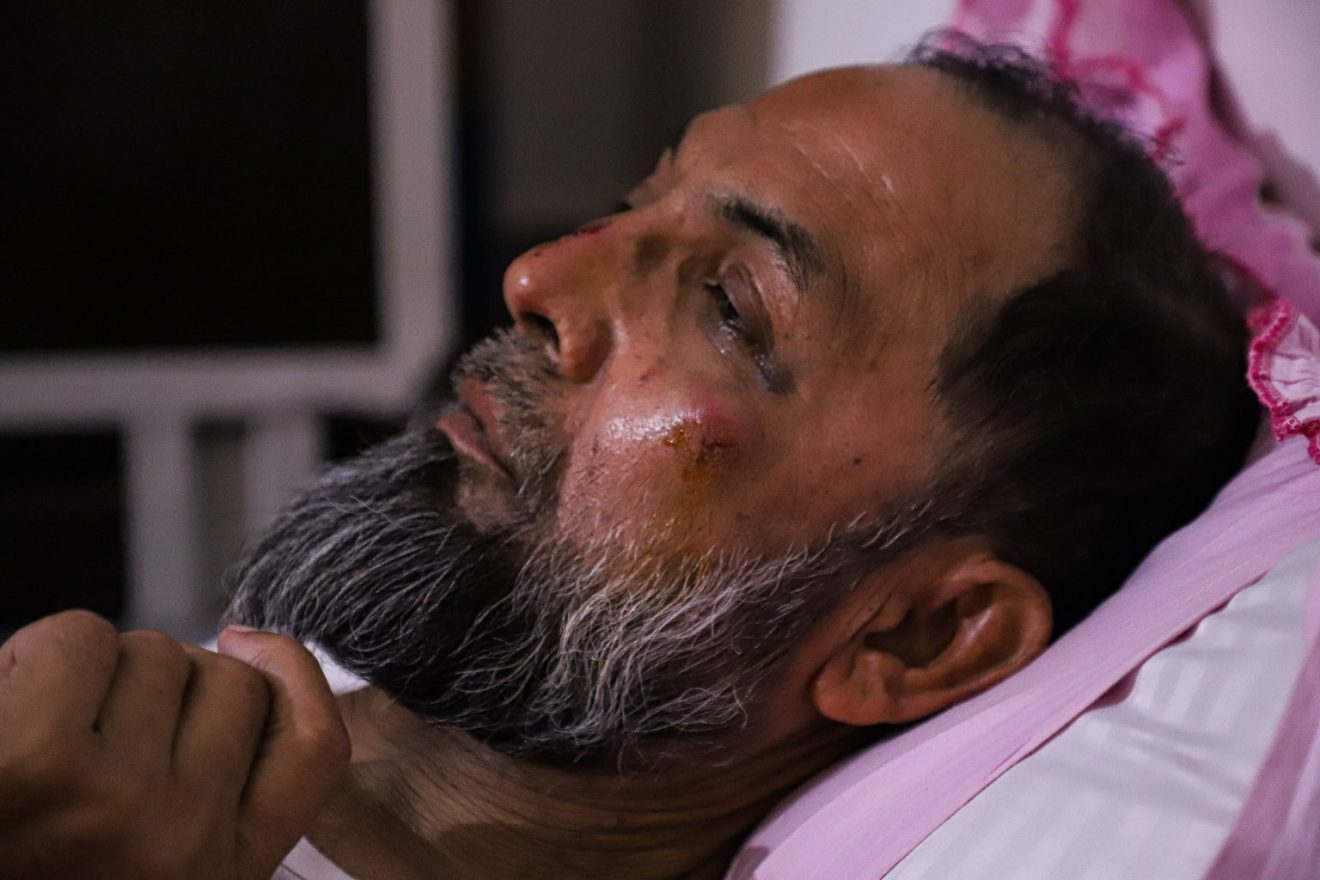 Following a notice from Supreme Court, four policemen from Noida sector 39 have been suspended as they failed to register a case against the culprits involved in the attack, robbery and abuse of 62-year-old Kazim Ahmed. The police station in-charge of Sector 113 Kotwali, Pramod Kumar, and the then Sector 39 Kotwali in-charge, Azad Tomar, were among those suspended on February 24, reported Maktoob Media. The FIR was finally registered on January 10, 2023 against some members of the Pechkas gang after the victim identified the assailants and a chargesheet has also been filed.
In July 2021, Ahmed, resident of Zakir Nagar in Delhi, was allegedly attacked and robbed by three Hindu youth in Noida Sector 37 while he was on his way to Aligarh to attend a relative's wedding.
Back then he had said, "While I was waiting at Noida Sector-37 to get a bus for Aligarh, some people standing at a distance in a white car called me towards them. When I went there, they dragged me inside the car, rolled up the windows and started beating me before I could ask or say anything. They slipped off my pyjamas, attacked me with a screwdriver on the nose, took away all my money, belongings, and spectacles. They pulled my beard and tried to strangle my neck with their towel," while speaking to Maktoob Media
He had said that his beard was pulled, and he was attacked because of his identity and that had experienced a similar attack in 2020 when he was attacked by some people of Gujjar community while he was travelling in a train to Aligarh.
Yet, no action was taken in this matter and ultimately Supreme Court intervention forced the police into action. The FIR was finally registered on January 10, 2023.
The Supreme Court bench of Justices KM Joseph and BV Nagarathna had noted "with distress" that written complaint was filed on July 6, 2021 and yet FIR was filed on January 15, 2023. In an affidavit before the court, the UP government had stated that the case was transferred to crime branch and that punitive action was underway against the delinquent cops for inaction. It is in furtherance to this, that the Noida cops were suspended. Referring to the inaction of the police, the bench had orally remarked, "Such officers cannot escape by being negligent in their duty. We should set an example, only then we can be at par with developed countries."
The bench sought to know the result of the Special Investigation team (SIT) that was investigating the case. The case is next scheduled to be heard on March 3, 2023
Back when the incident occurred, some cops had visited Ahmed at his home to pressurize him to "let go of the matter" and to remove the social media post about the incident that had gone viral. Additional CP (Law and Order), Love Kumar had said that it is a criminal matter but it was being given a communal colour as an afterthought.
The court order may be read here:
Related:
Calcutta cook lynched in Bihar weeks before marriage
Junaid Nasir murder: Magistrate summons relatives, villagers of victims for breach of peace
Bihar: New day, new atrocities reported against the Muslim community
Citizens' attempts to prevent hate speech event ignored, Hate Event allowed by Ratnagiri Police