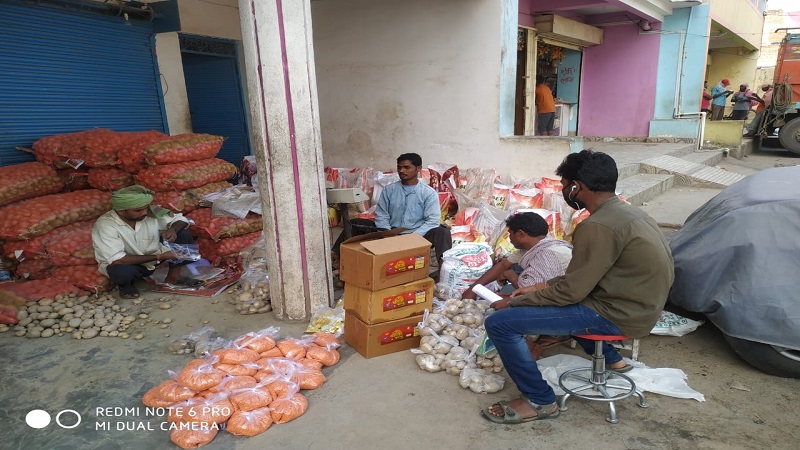 To tide over the Coronavirus crisis, some non-profits are doing their best to ensure that basic supplies like rice and pulses reach even the interior areas, where even during normal times, people remain cut off due to harsh terrain and long distances.
In the backward Gumla district of Jharkhand, non-profit Pradan is conducting sensitisation drives and awareness campaigns to help the poor. According to Pradan team coordinator in Gumla, Debanjan Ghatak, awareness drive is on in the entire district. "We have identified two major issues. One is keeping track on people living in the villages and another is identifying labourers, who are coming from outside as a result of reverse migration. We have also created isolation centres in the panchayats to contain the spread of Covid-19," Ghatak said over phone.
In these difficult times, daily wage labourers and their families have been hit the most. For field workers belonging to different non-profits, restrictions placed on their movements and budget constraints to buy food and other essential items are also becoming an issue. However, a few donors have come forward like the Bank of America, Ghatak added.
"We are also accepting individual donations. A sahayog samiti Gumla has been created and till now Rs 1,65,000 has been collected. It is a good sign that people are positively responding. We are taking the help of volunteers in the respective villages to distribute ration kits to the poor. We are asking only two volunteers at a time, as movement is restricted. In this way, we have covered 216 people in the first phase. The kits are especially targeted at single women, widows and daily wage labourers. The kits will cover 750 households," Ghatak added. The kits comprise 15 kg rice, 1 kg dal, mustard oil, salt, turmeric powder and soap.
According to another project executive of Pradan, Md Meraj Uddin, in Basia block of Gumla, banners related to dos and dont's of Coronavirus were put up in anganwadi kendras and market places so that the maximum number of people could read them.
A group has also been formed comprising local journalists, mukhiyas (village heads), block administration officials and Pradan workers. "It is important to observe symptoms in the labourers who are coming back as a result of reverse migration. We are also tracking those, who do not own ration cards and ensuring that they also get 10kg of foodgrains at the rate of Rs1. Monitoring is also on to track whether all families holding ration cards have been covered. Under the Mukhyamantri Dal Bhat Yojana in Jharkhand, free of cost food is being given to nomads and migrant workers," Meraj Uddin added.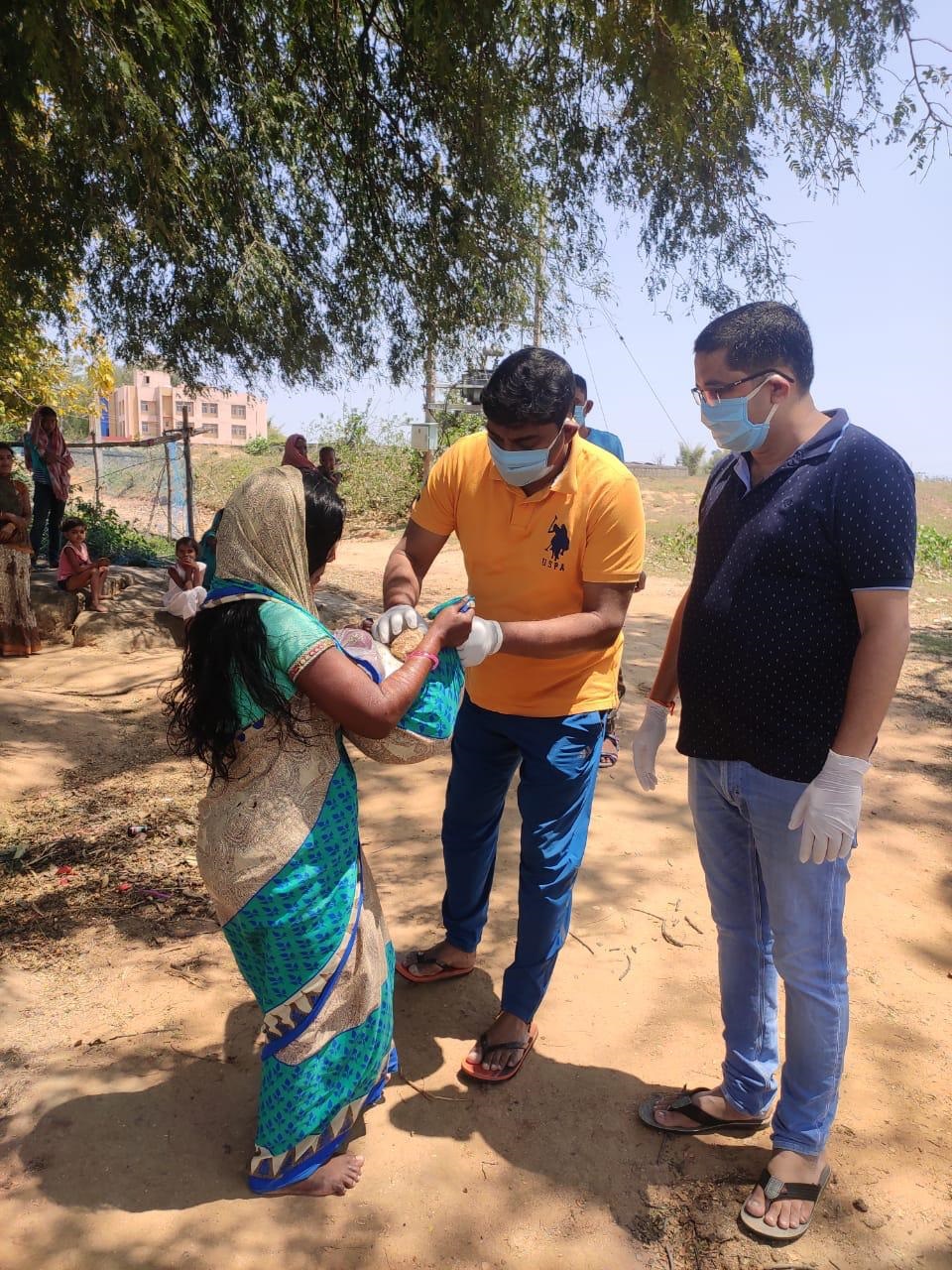 Similar efforts are on in about 40 villages in Rewa district of Madhya Pradesh where the Vikas Samvad Samiti (VSS) is working relentlessly. According to Rakesh Malviya of VSS, the non-profit is focusing on need-based things.
"As wheat harvest is on, community awareness is vital now to save people from Covid-19. People have been advised in the villages to keep a close watch and maintain sanitation. Community kitchens are also open to feed the poor," Malviya said.
In Madhya Pradesh, each panchayat has been given Rs 30,000 for maintaining sanitation and cleanliness. Rewa district collector and district magistrate Basant Kurre said over phone that food shortage will not arise in the villages. According to him, mid-day meal groups have been told to cook food in this crisis situation for the poor.
VSS activist Pushpendra Singh said that in Rewa sensitisation against Covid-19 was going on in the villages even before the lockdown. Now, youth groups are active in all the villages and they are monitoring the situation, Singh added. "People have been told to wear masks if possible, maintain distance and practise hygiene. Even though panchayats have been given Rs30,000 to fight Covid-19, it is vital to make people aware."
Social worker Ramnaresh Yadav of Rewa said some of the activists visited interior villages on motorcycles for monitoring the situation. Yadav explained that in the forest villages, people are having food crisis. Though they have got ration till May, the problem is that they cannot go to the nearest chakkis (mills) to make atta (flour). Markets are also 15-20 km away and it has become impossible for them to buy food.
"We have raised these problems in front of the authorities concerned. Corona is a pandemic, but we feel that people may die of hunger due to the lockdown. Elderly people, widows and single women are facing problems. We have told the panchayat sachiv (secretary) to ensure that people get food. We have asked our youth groups to ensure food supply. We had no idea that it will spread so fast and people will face issues. We are trying to gather donation. Fear is that the lockdown may get stretched," he added.
In Pohari block of Shivpuri district in Madhya Pradesh dominated by the extremely poor Sahariya tribals, Cry is supporting VSS to purchase and distribute masks and sanitisers in the villages. According to Arti Parasahar of VSS, masks will be distributed through anganwadi workers. We are waiting for the products and soaps to arrive, she said.
Ajay Singh Yadav, a field activist with VSS in Shivpuri, said as we cannot go to the villages, we are calling up our volunteers in different villages to apprise ourselves of the situation. "Migrant workers are the biggest problem. They are calling us frantically. Some are stuck in Jaipur, others in Patna and Agra."