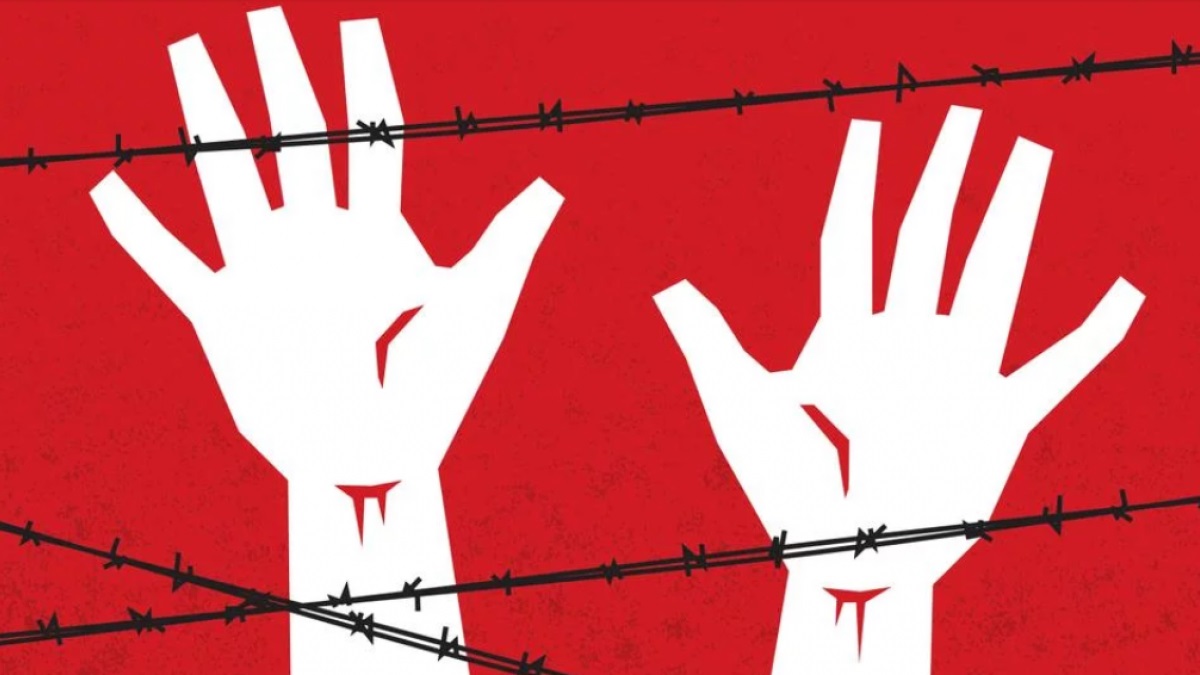 A fact-based report of the Tripura violence where Muslim minorities were targeted, released by Lawyers For Democracy, a coalition of law practitioners, has landed in some big trouble. Almost every other day some act against any government, be it state or Central is met with the charges under Unlawful Activities (Prevention) Act (UAPA).
As per Tripura Police, Advocates Ansar Indori, secretary of the National Confederation of Human Rights and Mukesh, who works for the Union for Civil Liberties (PUCL) were served notice because they shared posts on social media, which the police say led to promoting enmity among two religious groups as well as provoking the people of different religious communities to cause a breach of peace.
Tripura Police have charged the lawyers under Indian Penal Code Sections 153-A and B (promoting enmity between different groups on grounds of religion, race, place of birth, residence, language, etc), 469 (forgery for purpose of harming information), 503 (criminal intimidation), 504 (intentional insult with intent to provoke the breach of peace) and 120B (punishment for criminal conspiracy) and have also invoked the dreadful UAPA.
The advocates have been asked to appear for questioning by November 10, and the Tripura Police in their notice to him has reportedly stated, "During the investigation, your involvement has been found in connection with the case. As such, there are reasonable grounds to ascertain the facts and circumstances relating to the case." News reports from the region say that Tripura police has already "booked 71 people and filed five criminal cases over alleged fake and provocative posts on social media in connection with the communal violence in the state."
Notice of UAPA
While the notice is issued under the Code of Criminal Procedure (CrPC), if charges invoked are under UAPA, the subsequent course of law is completely different. The notice is issued under section 41A of CrPC in cases where the arrest of a person is not required at that moment, even in cognisable offences. However, once UAPA is in the picture, one cannot escape detention for too long. In regular cases if section 41A notice is issued, or if FIR is known to have been filed, the individual can file a petition seeking anticipatory bail under section 438 of CrPC which has provisions for grant of bail to a person apprehending arrest. Thus, a person can approach a Sessions Court or High Court seeking such bail and the court may grant such bail as per its discretion looking at the allegations and the facts and circumstances of the case.
However, if UAPA is invoked, the option of pre-arrest bail is not available. In Anand Teltumbde vs State of Maharashtra (SLA (Cri) No. 1916/2020; decided on March 16, 2020), the Supreme Court held that in view of the provisions contained in Section 43D(4) of the Unlawful Activities (Prevention) Act, 1967, which exclude the operation of Section 438 of the CrPC. No case is made out to exercise the powers under Section 438 CrPC. for granting pre-arrest bail to an accused under UAPA.
Section 43D(4) of UAPA clearly states, "Nothing in section 438 of the Code shall apply in relation to any case involving the arrest of any person accused of having committed an offence punishable under this Act." Thus, the above order merely reiterated what the Act already states, and clearly implies that the rights of the detainee in this regard have been severely curtailed. Certainly, this provision is not the only one that amounts to curtailment of rights of a person charges under UAPA and the law is full of such restrictive provisions that impinge upon a person's right to life and liberty without having much recourse to constitutional remedy since 'procedure established by law' is being followed in every sense.
Draconian is the word being used for UAPA, since what follows after a notice issued for charges under UAPA do not take the usual course of law and once a detention order is obtained, it is a never ending spiral which ends up in the accused serving years in prison, without a trial before finally obtaining bail. It is only when the default bail phase nears, which is at the end of 3 months, that the courts start playing a part, even if a rather feeble one. Feeble because the default bail is almost never granted as the investigating agency seeks extension of time, which is allowed under UAPA, for completing investigation for a further period of 90 days, which makes it a total period of 180 days of detention a person goes through without any charges filed against him in a court of law.
The haphazard manner in which UAPA is being invoked, and the nefarious intentions of the State in doing so, expose the fact that this law was amended to be made so stringent so that it could be easily invoked against individuals to stifle voices of dissent. Even though it is apparent that UAPA has been invoked randomly and in an arbitrary manner, by the time the matter reaches court, the individual's liberty has already suffered a serious blow.
Related:
What does it take to secure bail under UAPA?
Mere association or support to terror organisation, not sufficient to attract UAPA: SC