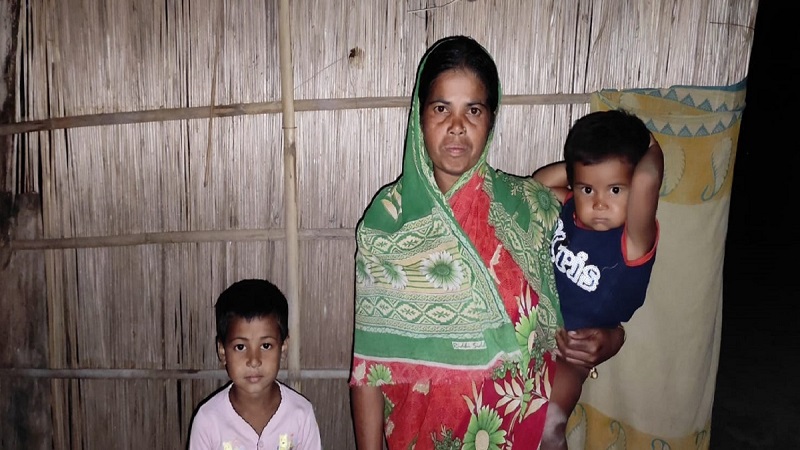 During CJP's journey so far, helping Indian citizens in Assam, we have seen many instances of people from socio-economically weak backgrounds facing greater challenges in defending their citizenship. But recently we came across the case of Shukur Ali, a man who begs for a living, and is now expected to defend his citizenship. This despite the fact that his name is already included in the National Register of Citizens (NRC)!
On November 19, a team comprising CJP Assam state team in-charge Nanda Ghosh, CJP advocate Dewan Abdur Rahim and CJP community volunteer Gouranga Karmakar, went to meet Shukur Ali, a resident of Kawadi village, that falls under the jurisdiction of Manikpur Police Station, in the Bongaigaon district of Assam. A neighbour had informed our team that he had been served a notice by the Bongaigaon Foreigners' Tribunal (FT).
"Shukur Ali and his mother suffer from some kind of developmental challenge. They are extremely impoverished and don't have the resources to fight a case in the FT. Please help them," the neighbours requested. While the nature of their mental illness isn't clear as they don't have proper certificates describing their mental health challenges, the economic hardship this FT case would place on the family became clear when we met the family.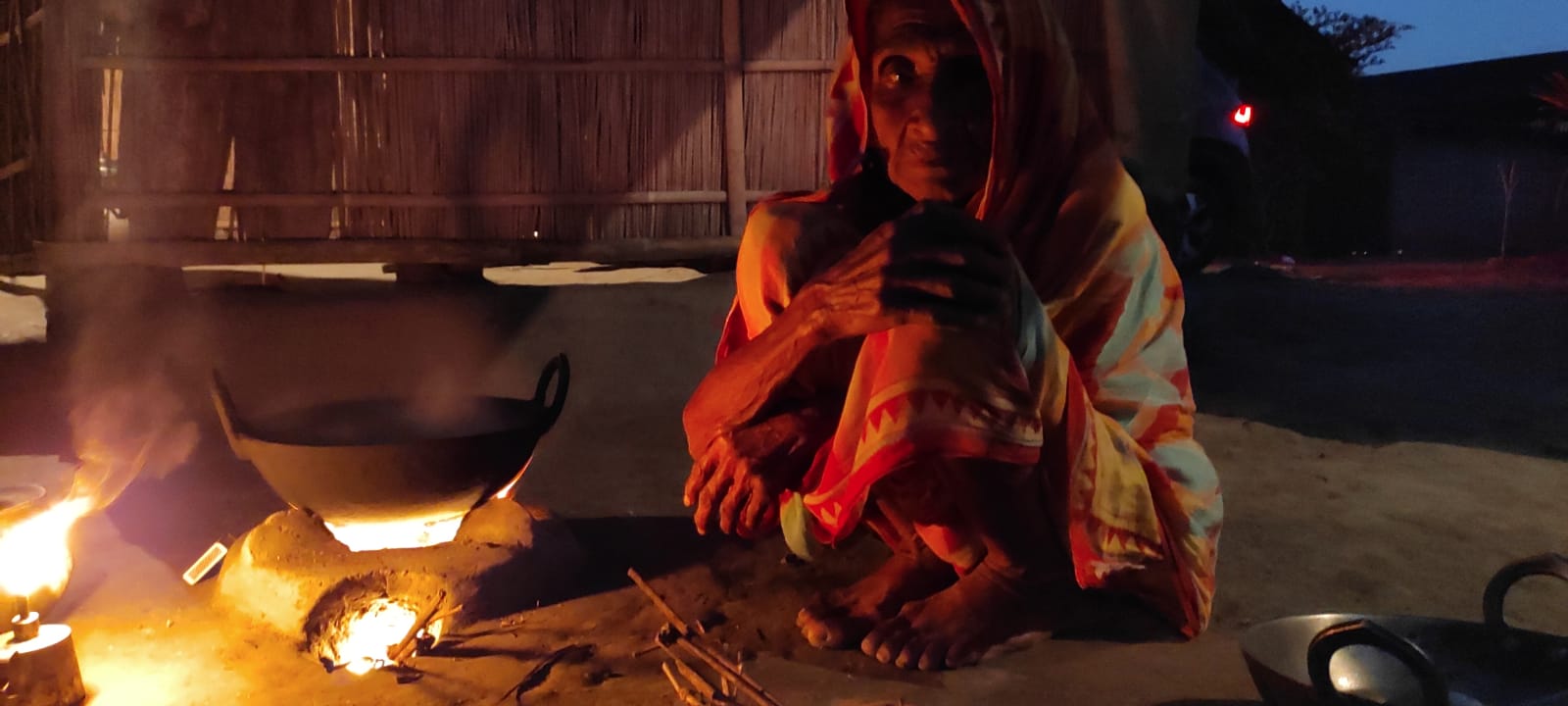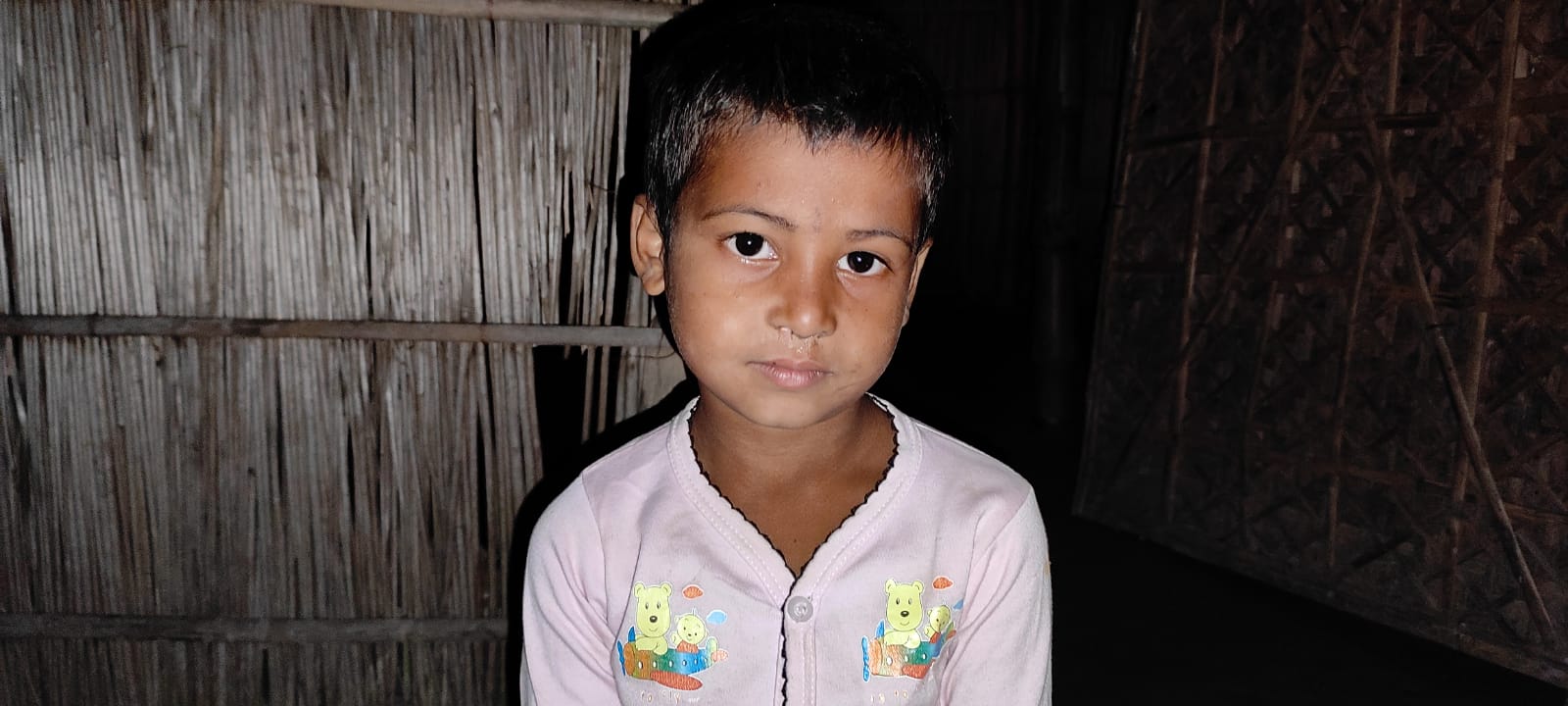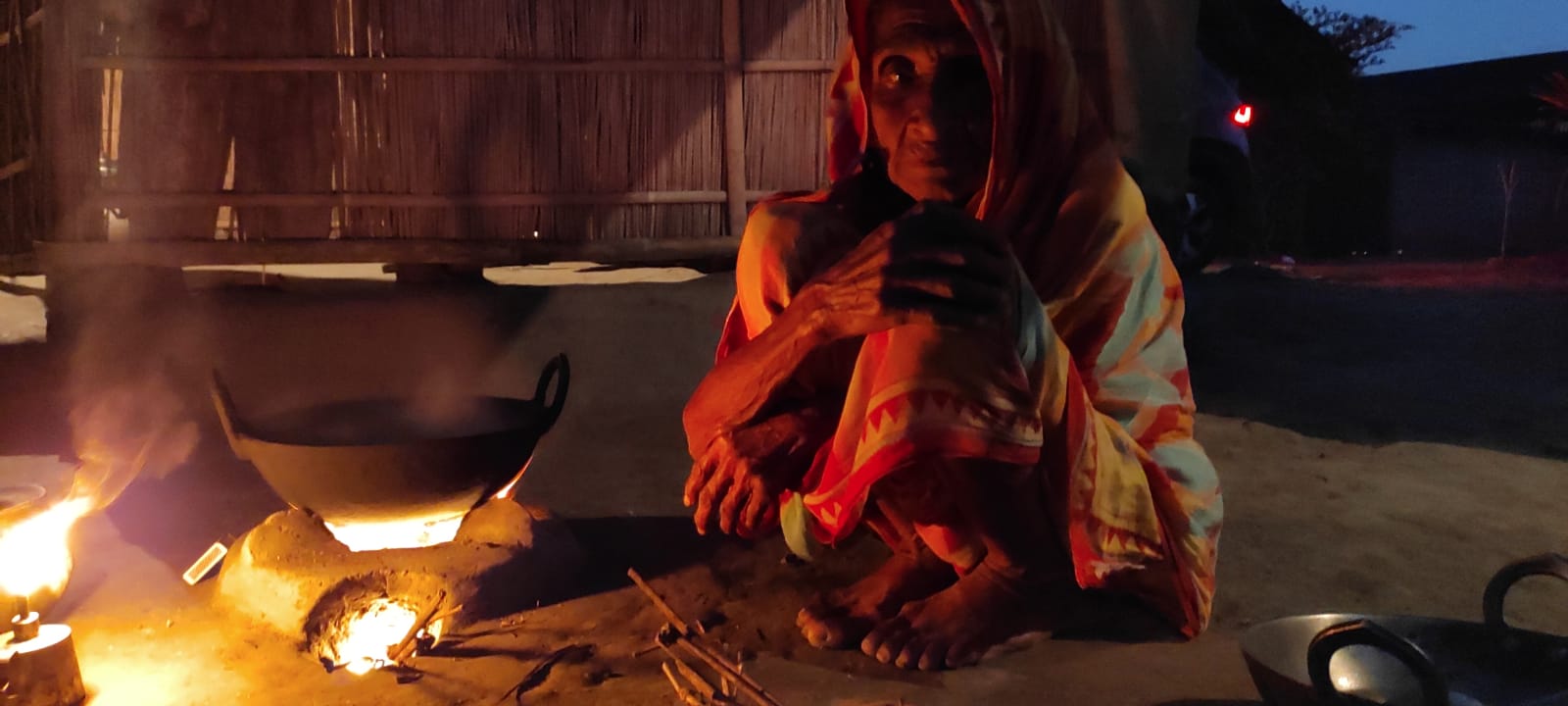 We saw his 80-year-old mother Marijan Bewa struggling to stir a pot with a ladle in her wrinkled feeble hands, as she cooked the family's meal over a modest flame in the open. His wife Jameela Khatun was tending to their 2-year-old daughter. Meanwhile, his 4-year-old son played, oblivious to the predicament his family faces. Behind them was a hut that was so dilapidated that it was surprising that it was still standing.
"He left home this morning and is yet to return," said Jameela of her husband who was out begging to put food on the table so his family could eat one more day. The family is clearly traumatised at receiving the FT notice.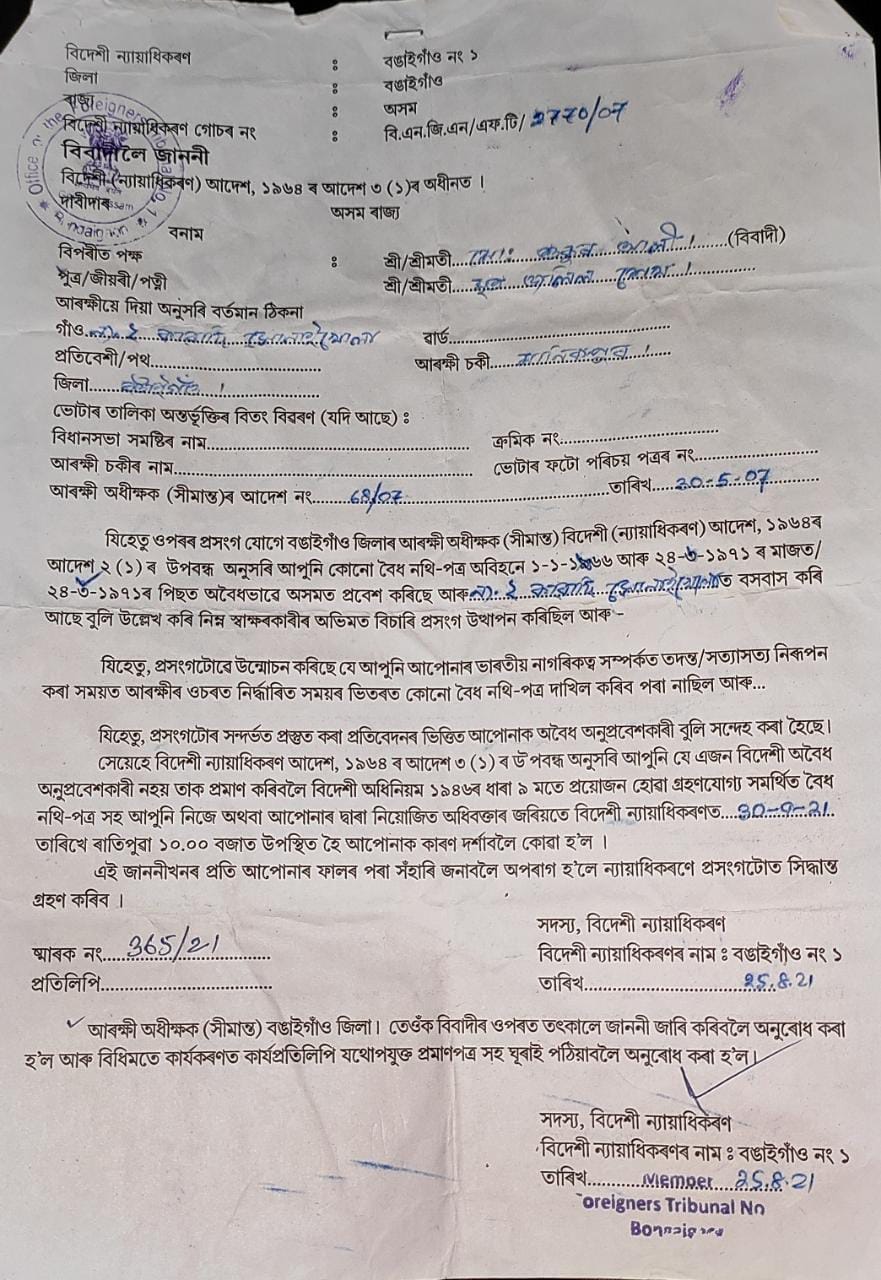 We began going through his documents and discovered that his name has been included in the NRC. What's more, Shukur Ali's late father Abdul Jalil Sheikh's name is included in the 1966 voters list, and his mother is still a voter.
But when it came to land documents, there appeared to be some kind of a family dispute. Though they had some land documents, one of Shukur's relatives took possession of all the land documents, and has refused to part with them. He isn't even inclined to share photocopies, despite repeated requests from Shukur's neighbours who are doing their best to help the impoverished family.
In light of this, we sought the help of Mr. Rahim Ali, a well-known and highly respected retired teacher who lives in the same village and who is also a well-wisher of CJP. "This is very unfortunate," he said upon being informed about the family's plight, especially with respect to the issue surrounding land documents. "I will try to help you as much as I can, as I know that only CJP would come to the aid of someone who is in such dire straits," he said, promising his full support.
Next, we started the process of arranging for a bailor. This is because, as per the rules of Bongaigaon Foreigners Tribunal, a bailor is compulsory for the hearing of FT cases at the primary level itself. We found a bailor and requested him to collect his documents. We also requested the villagers to stand by Shukur Ali's, giving them moral support and other help whenever a need occurs.
"I also assured the family and the villagers that CJP is here to help all citizens in need. CJP Advocate Dewan Abdur Rahim will oversee the FT case. Meanwhile, I went to the SDO office last week to work on some of Shukur Ali's documents," informs Nanda Ghosh.
Related:
Victory! Mojibor Sheikh released from Assam Detention Centre with CJP's help
Flood victims served FT notices in Assam!