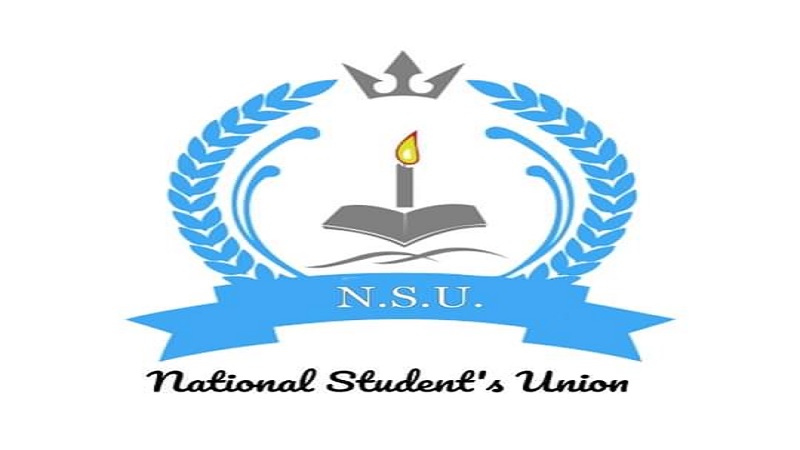 The National Students Union (NSU) demanded the immediate announcement of the Babasaheb Ambedkar National Research Fellowship (BANRF) by the Babasaheb Ambedkar Research and Training Institute (BARTI) on November 9, 2020.
Thousands of post-graduate students have suffered the absence of the fellowship in recent days. The scheme is considered crucial for the educational progress of the members of the Scheduled Caste (SC) in the state.
In a letter addressed to Minister for Social Justice & Special Assistance Dhananjay Munde, NSU President Dadarao Nangre said, "We demand the immediate announcement of the fellowship. Many promising and capable students need to get their scholarship on time to avail the opportunity to research many social justice and other social issues. However, the BARTI has not started this fellowship since 2019 which has subjected many students to educational, economic, social and mental distress."
The Maharashtra government formed the BARTI in Pune in 1978 for the educational progress and development of SC students. Later in 2013, the institution launched the Dr. Babasaheb Ambedkar National Research Fellowship (BANRF) to commemorate Dr. Babasaheb Ambedkar's historic journey to Columbia University, New York for Higher Studies in 1913.
Only SC candidates from Maharashtra, who wish to pursue regular and full time M. Phil and Ph.D. in any subject, from Indian universities / institutions / colleges approved under the UGC and foreign universities are liable to get fellowship.
The full letter written by the organisation can be viewed below: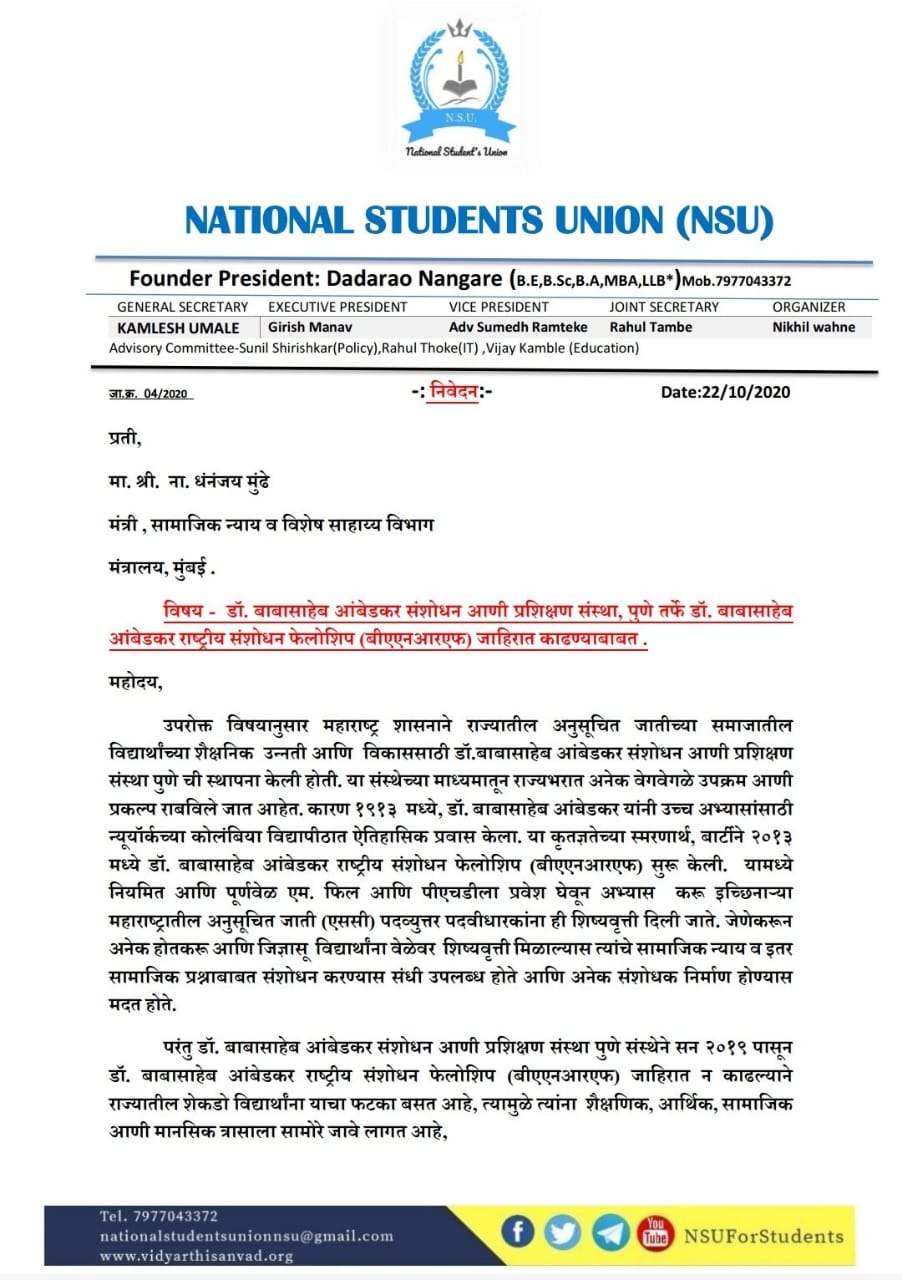 Related:
Ph.D. scholar and manual scavenger Sunil Yadav fights for study leave, BMC pays no heed
Ambedkar University Delhi students demand meeting with VC for fee reduction
Reading Dr. Ambedkar's Who Were The Shudras