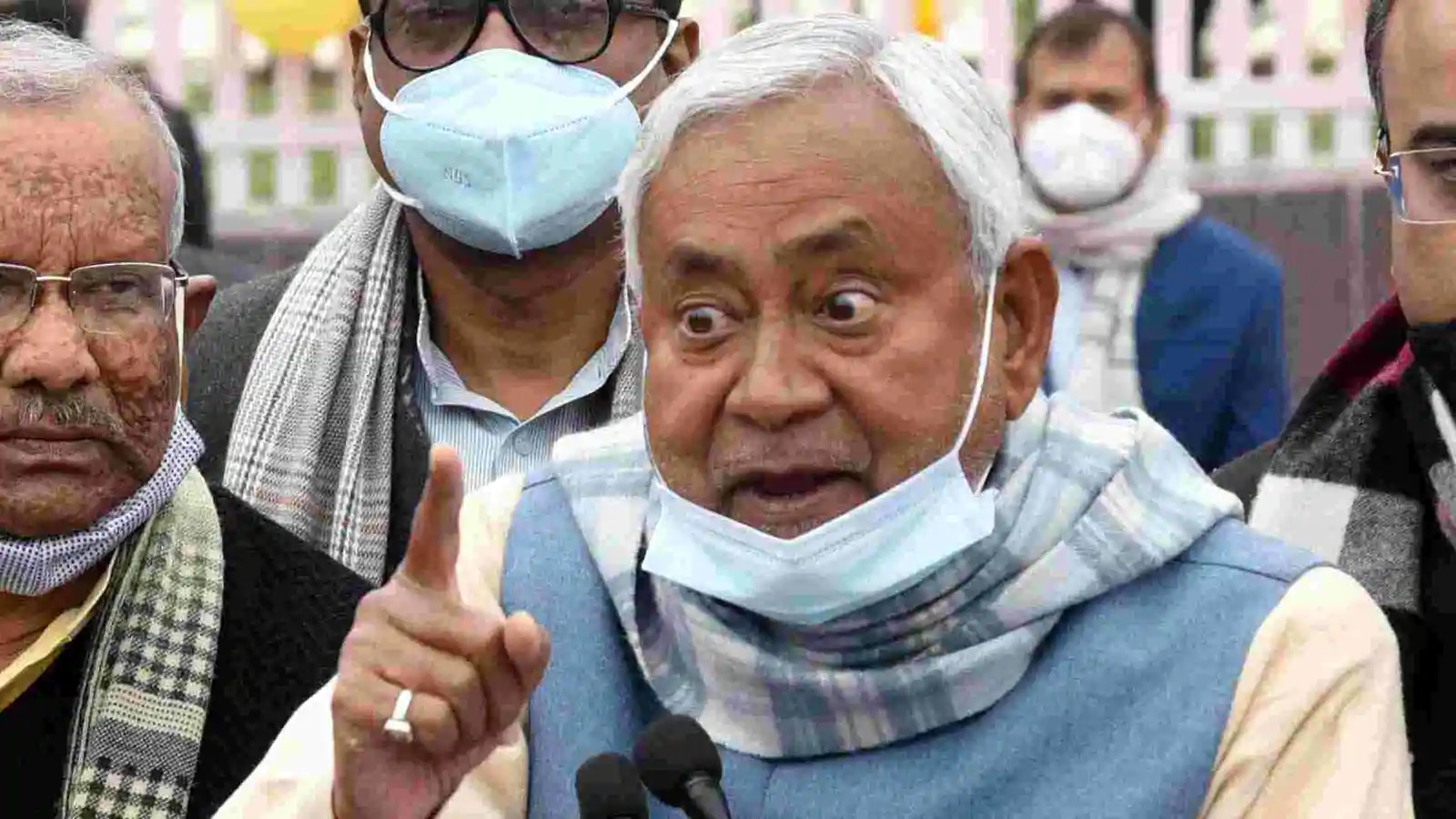 Image courtesy: Hindustan Times
The Bihar government's latest circular calls for action against persons and organisations posting "objectionable and indecent" comments (online) against the State government, Minister, MLAs and even MPs and government officials, under IT Act and Indian Penal Code.
The circular by Bihar Police's Economic Offences Unit (EOU) states, "It has regularly been coming to light that certain persons and organisations have been making offensive comments through social media and Internet against government, honourable ministers, MPs, MLAs and government officials as well, which is against prescribed law and comes under cybercrime laws. For this act, it seems appropriate to take action against such organisations and individuals".
The circular/letter issued by Economic Offenses Wing, IG Nayyar Hasnain Khan to all secretaries in the state requested all officials to inform the Economic Offences Wing about such acts so that appropriate action can be taken against the perpetrators.
Criticism
After facing backlash, the state police issued a clarification and Jitendra Kumar, Additional Director General Headquarters told NDTV, "Criticism is healthy for democracy. But criticism must be constructive and the language used must fall within the norms of decency… This advisory was issued keeping in mind rumours and factually incorrect information and involving the use of insulting language on social media – these are punishable offences under the IT Act."
Senior RJD leader Shivanand Tiwari said that he was surprised by the decision as Nitish Kumar was once an advocate of free speech. "He went to jail with us during the fight for freedom of expression. I am surprised by this order of the Bihar government," he told The Wire.
"This order of the Bihar government is a reminder of the infamous 1982 press Bill of Jagannath Mishra. Against that, not only the journalist community but also the rural poor of Bihar as well as a large part of the populist-democratic group had registered a historical counter-protest and the government was forced to withdraw the black law," CPI(ML) secretary, Kunal, told The Wire.
Similar law of Kerala
A similar action by Kerala government had met with a lot of criticism after which the Left Democratic Front (LDF) government was compelled to retract the ordinance. The Kerala government had inserted section 118A in Kerala Police Act vide an ordinance on November 21, 2020. The section had provided for either imprisonment for up to five years or a fine of up to Rs 10,000/- or both to those who produce, publish or disseminate content through any means of communication with an intention to intimidate, insult or defame any person through social media. The ordinance was repealed within a few days of its promulgation in response to severe backlash and reproach.
Shreya Singhal judgment
It is also pertinent to note here that the Supreme Court in Shreya Singhal vs. UOI (2013) 12 S.C.C. 73, struck down two provisions namely section 66A (Punishment for sending offensive messages) of the IT Act and section 118(d) [causing annoyance in an indecent manner] of the Kerala Police Act as both suffered from vagueness and overbreadth. The judgment delivered by Justice RF Nariman and Justice J Chelameswar had rightly pointed out, "What may be offensive to one may not be offensive to another. What may cause annoyance or inconvenience to one may not cause annoyance or inconvenience to another." One of the many points considered by the court before striking down section 66A of IT Act was that it contained purports to authorise the imposition of restrictions on the fundamental right contained in Article 19(1)(a) [freedom of speech and expression] in language wide enough to cover restrictions both within and without the limits of constitutionally permissible legislative action, thus opening up the possibility of it being applied for purposes not sanctioned by the Constitution.
Related:
Kerala govt to withdraw controversial Sec 118A from Kerala Police Act
Will the new amendment to Kerala Police Act curb free speech?
Reservation provision to appoint Transgender Constables: Bihar Govt to High Court