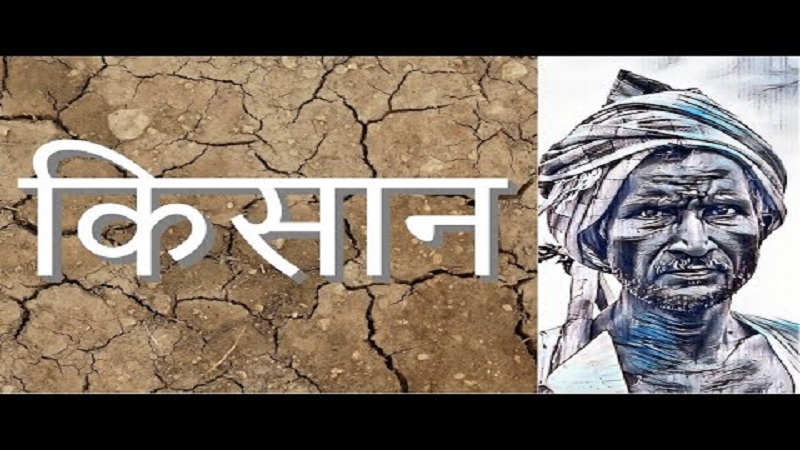 Image Courtesy:youtube.com
Isolated ripples of unrest by annadaatas have transformed into a united tsunami of revolution against the anti-farmer-dubbed laws of the central government. This gigantic wave of solidarity has ruffled the country's social fabric and seeped into its culture through songs and artworks.
Thousands of songs and artworks were circulated on social media for the last two months, each piece encouraging farmers to continue their agitation against the Farmers (Empowerment and Protection) Agreement on Price Assurance & Farm Services Act, the Farmer's Produce Trade and Commerce (Promotion and Facilitation) Act and the Essential Commodities (Amendment).
The following is a short listicle of some artworks and performances that portray the will of India's farmers:
It is only fitting to start this listicle with a song performed by farmers protesting at Singhu border. Recorded on December 8, 2020, the song portrays farmers' resolve to stand their ground until the central government gives up on its pro-corporate policies.
Punjabi singer Himmat Sandhu released the 'Asi Vaddange' song on September 24. As of December 12, the song received over 78 lakh views. The song was covered by many news media houses as one of the earliest songs warning the Indian government of future protests.
As has always been the case with digital artist Ashish Bagchi, he created a simple poster that sent a simple and straight message to the Modi-led government – pick on someone your own size.
Similarly, 'Ailaan' another Punjabi song by Kanwar Grewal warned the central government that the right to make decisions regarding farm laws rests with farmers alone.
While supporters depicted the strength of farmers, Smish Designs reminded the country of another important aspect of India's annadaatas – the hands that nurture the fields.
Punjab Bolda song by singer Ranjit Bawa was released just before the December 8 protests. His video used visuals and audio bytes of farmers at Delhi to portray the state of their lives during protests. He also used a video clip of a farmer who stood in front of a right-wing media person and asked – national media where were you?
Student and digital artist Bhawna asked an important question to the ruling regime. "How many can you stop?" she asked. Her artwork has received over 350 likes so far.
Zaalam Sarkaran song by Gippy Grewal also used visuals of farmers offering langar while suffering the cold open weather. As the title suggests, the song attempts to portray the insensitivity of the government towards India's farmers.
Veteran graphic artist Orijit Sen, who has used his talent to talk about social events many times before, reminded the country that farmers have defeated oppressive regimes before and can do so even now.
Related:
Rajasthan farmers riding tractors to head towards Delhi on the eve of pan-India protest
Tolls freed! Government bows down to farmers' strength
My conscience doesn't allow me to receive this award: Dr Virendra Pal Singh
Rain, cold wave, congestion, the farmers brave it all!
15 farmers die in two weeks, the central government continues to refuse farmers' demands
MP Adivasi farmers send memorandum to Prime Minister decrying Centre's farm laws