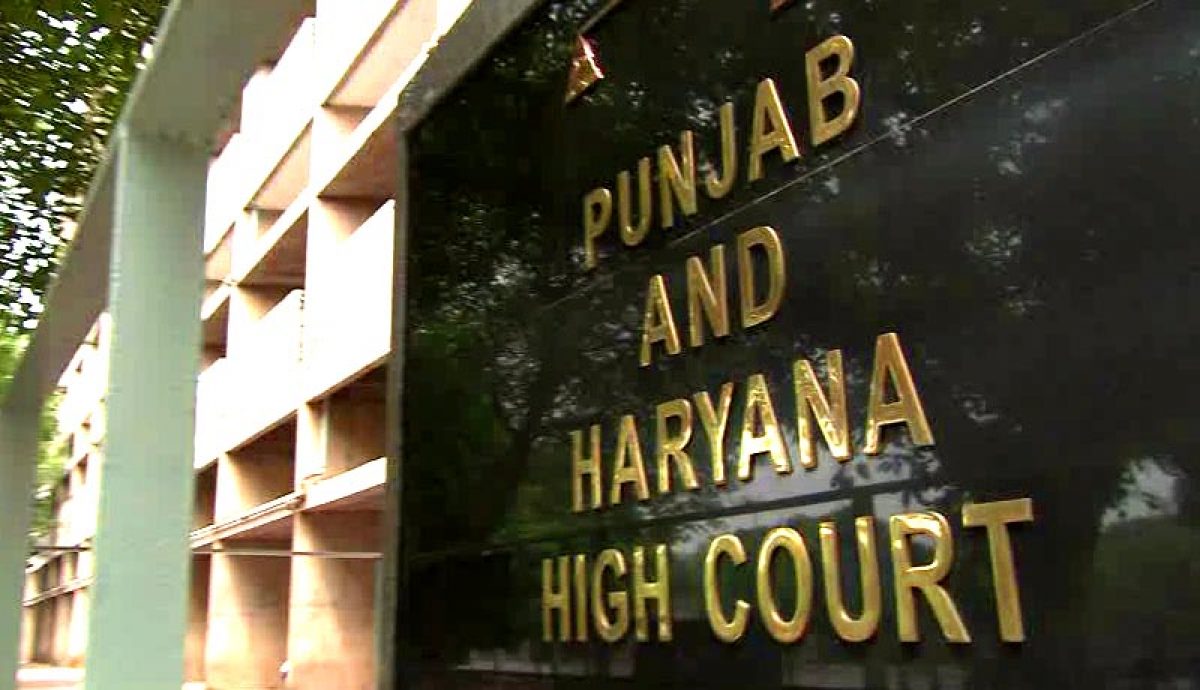 Justice Alka Sarin of the Punjab and Haryana High Court rejected the bail application of the petitioner who has been booked under the Indian Penal Code and Scheduled Caste and Scheduled Tribe (Prevention of Atrocities) Act. (Vijendra Kumar vs State of Haryana CRM M No. 34577 of 2020)
She said, "I do not find this to be a fit case for grant of regular bail. The same is hence, dismissed. It is, however, made clear that any observation made herein shall not be treated as an expression of opinion on the merits of the case."
Mr. Amit Choudhary appeared for the petitioner, Additional Advocate General Haryana Dimple Jain appeared for the State and Pardeep Sihmar represented the complainant.
Background
The petitioner in this case has been booked under sections 153A (promoting enmity between different religious groups prejudicial to harmony), 295A (Deliberate or Malicious act to outrage someone's religious belief) and 505 (public mischief) of the Indian Penal Code. The petitioner has also been booked under Section 3 (1) (V) (written or spoken words disrespecting late persons held in high esteem by SC/ST members) of the SC/ST Act.
An FIR was lodged on the complaint made by one Savita Kajal and Kuldeep Bhukkal wherein it was alleged that Savita Kajal had uploaded a post of Baba Saheb Bhimrao Ambedkar on her Facebook ID and one Vijender (petitioner) made insulting and objectionable comments on the post to create disharmony in society.
Further it was alleged by the complainant that the petitioner used filthy language and made objectionable comments against women belonging to Scheduled Castes and the Muslim community.
The petitioner's counsel submitted that the offences under Indian Penal Code and SC/ST Act are not made out and that the petitioner has already been in custody since September 24, 2020. Hence, he deserves bail. It was further submitted before the Court that the complainant is a chronic litigant and is in the habit of filing false and frivolous complaints with ulterior motive to extort money from innocent persons.
It was further submitted that even perusal of the messages, which the Petitioner allegedly texted on Facebook "were in fact messages received by him and forwarded without any motive much less to hurt the feeling of the complainant or the other citizens of the country."
Court's observation
Justice Alka Sarin did not agree with the submissions by the petitioner and said, "A bare perusal of the screenshots of the said posts prima facie reveals that the posts are not only derogatory in nature but are made against particular communities."
"Suffice it to say that freedom of speech does not entitle a person to make derogatory remarks/posts against any community or gender", she added.
Further, the Single Bench noted that the petitioner, along with the petition appended as Annexure just one of the posts, "whereas a number of posts as made by the petitioner have been attached with the status report."
Accordingly, the petitioner's bail application was dismissed.
The order may be read here:
Related:
Why inter-faith harmony is today more important than ever before
Right to free speech does not mean a licence to promote hate speech: Editors Guild of India