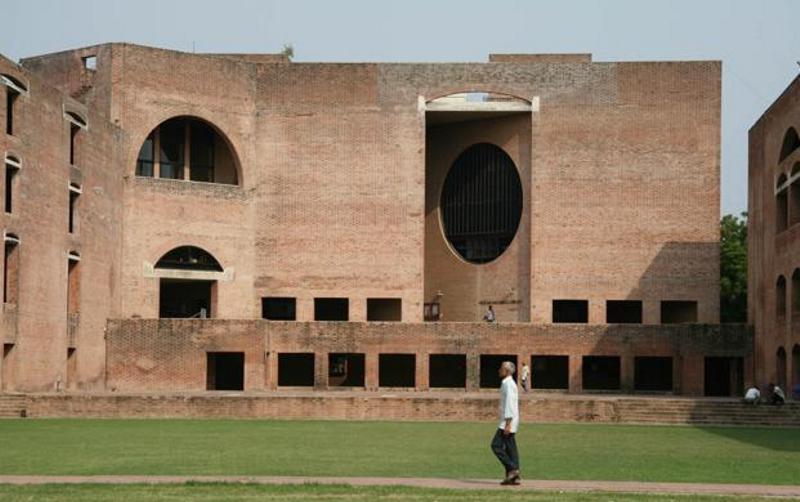 Tribal students in IIMs and IITs
Data provided by the HRD Ministry revealed that in the 21 IIMs functioning in the country, there are merely 11 persons belonging to SC/ST community employed as faculty. As per the IIM Act, 2017, all IIMs are Central Educational Institutions and are governed by The Central Educational Institutions (Reservation in Admission) Act, 2006 when it comes to reservations of seats for students during admissions. As per section 3 of the Act, there needs to be 7.5% reservation for STs for admissions.
A data set of last 5 years of number of tribal students who got admission in IITs and IIMs was provided as follows:
| | | |
| --- | --- | --- |
| Year | IITs | IIMs |
| 2015 | 1663 | 251 |
| 2016 | 1871 | 274 |
| 2017 | 1893 | 296 |
| 2018 | 1810 | 349 |
| 2019 | 2254 | 378 |
This is a very wide data set as each of the institutions have varied and number of courses. The above provided numbers do not hold any significance in the absence of comparison to the total number of seats, apart from the fact that they have increased as the years have passed.
As per a college admission blog site there were 4118 seats in total in all of the IIMs in 2019. Out of these only 378 have been availed by tribal students, which means in 2019, 9.17% of IIM students in the country belong to the Scheduled Tribes community. As per an Economic Times report, there were 11,279 seats offered for admission in IITs in India. Out of these, 16% seats were availed by tribal students, assuming in the answer provided by the HRD Ministry, "tribal students" means students belonging to Scheduled Tribes.
It was reported in September that when IIM-A invited application for its PhD programme it make no mention of reservations for SC,ST, OBC students. This is in clear violation of the provisions of the Central Educational Institutions (Reservation in Admission) Act, 2006, as mentioned above.
SC/ST faculty in IIMs
After a parliamentary panel quizzed the HRD Ministry over poor implementation of reservation policy in faculty recruitments, the government pulled up all Central Educational Institutes including IITs and IIMs to ensure the same. As per an ordinance passed in March 2019, there is to be 15% reservation for Scheduled Castes and 7.5% for Scheduled Tribes, apart from 27% for OBCs (Other Backward Classes) and 10% for EWS (Economically Weaker Sections).
Reportedly, a separate communication was specifically issued to all IIMs to ensure reservation of posts in direct recruitment, as all IIMs are Central Education Institutes. The IIMs have so far been following the 1975 order of the Department of Personnel & Training that exempted scientific and technical posts from the reservation policy. IIM Ahmedabad is also caught in a court battle on the issue in the High Court. The IIMs have been denying reservation in teacher recruitment since their inception. Candidates from disadvantaged sections have to secure faculty positions at IIMs competing with general category. Despite of the ordinance, the IIMs did not follow the norms as they are staunch upon following a letter issued in 1975 by the then Union government's department of personnel and training that said scientific and technical posts would be exempt from reservation.
Hence the data revealed by the HRD Ministry today, in the Rajya Sabha does not come as a surprise at all. The data revealed number of faculty members belonging to SC/ST category: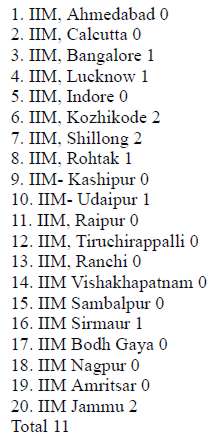 While the representation of the reserved classes in the IIMs is absolutely abysmal, it remains to see if this whip from the central HRD Ministry will finally get the IIMs to comply or will a High Court order only make them relent and abide to a law which is clearly applicable to them.
Related:
IIMs, IITs told to comply with quota rule for faculty hiring
Faculty quota law swivels scanner on IIMs
IIM Ahmedabad Continues to Ignore Reservation in its PhD Programme: Researchers