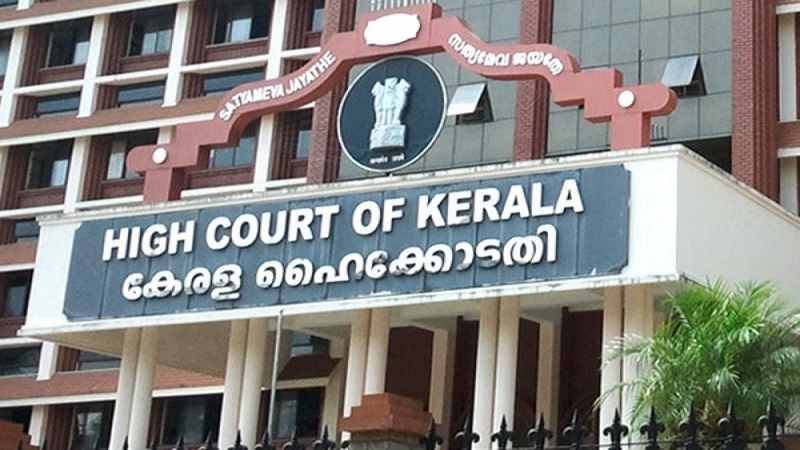 Image Courtesy:aninews.in
The Kerala High Court has observed that qualified women cannot be denied their right to work on grounds of their gender, or that the nature of the employment might require them to work during night hours. It held that protective provisions cannot come in the way of women's employment opportunities for which they are otherwise eligible.
The court took this decision in connection with a job notification issued by Kerala Minerals and Metals Limited which allowed only male candidates to apply for the post. The court held that it violates women's right to equality, employment opportunities and their right against discrimination.
The judgment delivered by Justice Anu Sivaraman read, "It is the bounden duty of the respondents who are Government and Government functionaries to take all appropriate steps to see that a woman is able to carry out the duties assigned to her at all hours, safely and conveniently. If that be so, there would be no reason for denying appointment to a qualified hand only on the ground that she is a woman and because the nature of the employment would require her to work during night hours…I make it clear that such protective provisions cannot stand in the way of a woman being considered for employment for which she is otherwise eligible."
Treasa Josfine (petitioner), a Graduate Engineer Trainee (Safety) at Kerala Minerals and Metals Limited, challenged a notification inviting applications for the permanent post of a Safety Officer available in the company stating that only male candidates are permitted to apply for the post. She further prayed for declaring section 66(1)(b) of the Factories Act, that provides that women won't be allowed to work between 7pm and 6am, unconstitutional as it is violative of Article 14, 15 and 16 of the Constitution.
Justice Anu Sivaraman referred to some judicial precedents that have considered the validity of section 66(1)(b). In Leela vs State of Kerala (2004), the court had held that the provision is only a protective measure intended for the welfare of women and that it does not deny opportunity or livelihood to women employees.
In Secretary, Ministry of Defence v. Babita Puniya and others (2020), the court declared that an absolute bar on women seeking command appointment violates the guarantee of equality under Article 14 of the Constitution. It was held that submissions based on stereotypes premised on assumptions about socially ascribed roles result in gender discrimination against women and violate their fundamental rights.
After citing such cases, the Kerala High Court opined on the scope of the Factories Act that was enacted in 1948 and the evolution of society since then. Justice Anu said, "In the factual situation involved, we have to consider the fact that Factories Act, 1948 was enacted at a time when requiring a woman to work in an establishment of any nature, more so in a factory, during night time could only be seen as exploitative and violative of her rights. Apparently, the World has moved forward and women who were relegated to the roles of home makers during the times when the enactment had been framed have taken up much more demanding roles in society as well as in economic spheres. We have reached a stage where the contributions made by women in the spheres of economic development cannot be ignored by any industry…Women have been engaged in several professions requiring round the clock labour and have proved themselves quite capable of facing the challenges of such engagement."
Although the court supported the idea of section 66(1)(b) being a protective provision, it held that "it can be operated and exercised only as a protection and cannot be an excuse for denying engagement to a woman who does not require such protection any more."
Further, not allowing an engineer to apply for the post of a Safety Officer because of an "offending provision" under Section 66(1)(b) of the Factories Act that lays down working hours for women is "completely unacceptable and untenable", held the High Court.
Thus, the court directed the Company to consider the application submitted by the petitioner for appointment in the Safety Office.
The judgment may be read here:
Related:
SC allows Permanent Commission to women officers
SC's landmark judgment: Equal roles for women in the Army