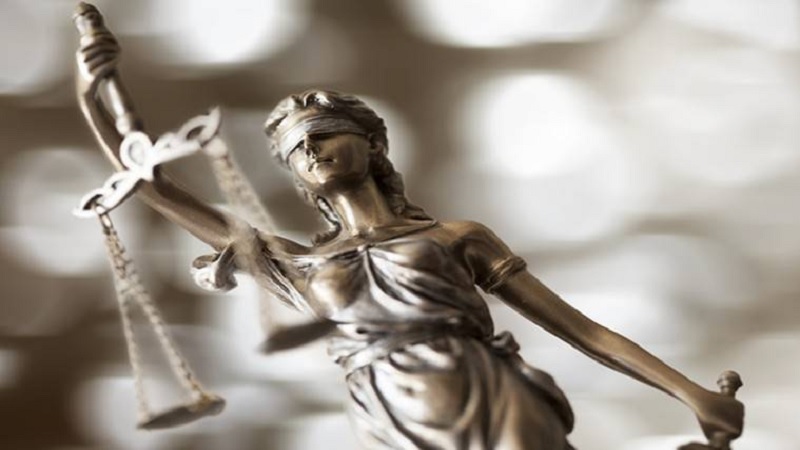 Image Courtesy:indianexpress.com
In a damning indictment of gender imbalance in Indian courts, Law and Justice Minister, Kiren Rijiju, informed the Parliament during the ongoing Monsoon Session that there is only one woman judge in the Supreme Court of India, with 25 male judges. Across all High Courts, the total strength of female judges stands at 77. The High Courts of Manipur, Meghalaya, Bihar, Tripura and Uttarakhand have no female judges. No information related to judges at the district level was provided.
Rajya Sabha member Sanjay Seth asked the Law and Justice Minister whether the Government gives reservation to women while appointing Judges in courts. To this, Rijiju's written answer read, "Appointment of Judges of the Supreme Court and High Courts is made under Articles 124, 217 and 224 of the Constitution of India, which do not provide for reservation for any caste or class of persons. Hence no class/category wise date is maintained centrally."
However, he added that the Centre has been requesting the Chief Justices of High Courts that while sending proposals for appointment of Judges, due consideration should be given to suitable candidates belonging to Scheduled Castes, Scheduled Tribes, Other Backward Classes, Minorities and Women.
The answer dated July 29 may be read here:
A similar question was asked in the Lok Sabha on July 28, about the total number of male and female judges. The stark disparity can be seen in many High Courts, with the Allahabad High Court being the most prominent, with 87 male judges and only 7 female judges. Bombay High Court has 55 male judges and only 8 female judges. Karnataka High Court has only 6 female judges and 41 male judges. Other figures are produced below:

| | | |
| --- | --- | --- |
| High Court | Male Judges | Female Judges |
| Andhra Pradesh | 16 | 3 |
| Calcutta | 27 | 4 |
| Chhattisgarh | 12 | 2 |
| Delhi | 24 | 6 |
| Gauhati | 19 | 1 |
| Gujarat | 23 | 5 |
| Himachal Pradesh | 9 | 1 |
| J&K and Ladakh | 10 | 1 |
| Jharkhand | 14 | 1 |
| Kerala | 33 | 4 |
| Madhya Pradesh | 26 | 3 |
| Madras | 45 | 13 |
| Odisha | 12 | 1 |
| Punjab & Haryana | 39 | 7 |
| Rajasthan | 22 | 1 |
| Sikkim | 2 | 1 |
| Telangana | 12 | 2 |
The answer dated July 28 may be read here:
Over 5,000 vacancies for judicial officers across India in 2021: Centre in LS
Over 400 High Court judge posts vacant, 56 lakh pending cases: Law Ministry
Role of courts in delayed justice: Article 21 violation