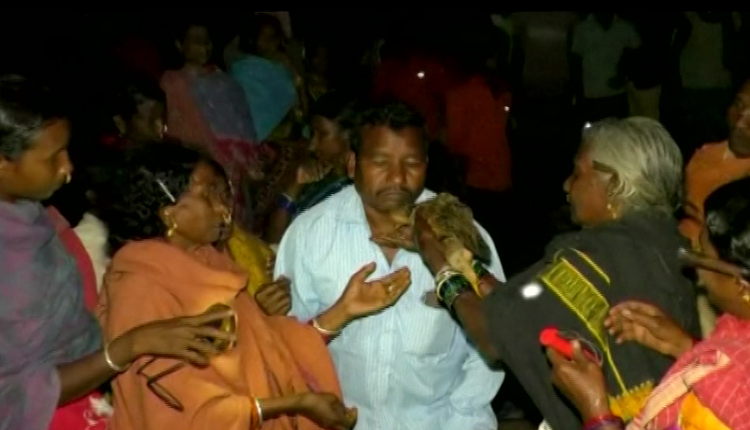 Chasi Mulia Adivashi Sangha (CMAS) leader Nachika Linga returned home on bail on November 6, 2020 following six years of imprisonment for the Narayanpatna police station attack case of 2009.
Justice A. K. Mishra of the Orissa High Court granted a conditional bail on November 4, with a bail bond fixed by a trial court judge as directed by the Supreme Court.
"This Court does not admit any reasoning regarding the gravity of offence to withhold the bail as ordered by the Hon'ble Apex Court on March 3. Hence, in terms of the aforesaid direction of the Hon'ble Apex Court, the petitioner is allowed to be released on bail by the trial court on furnishing bail bond to be fixed by the learned court in seisin over the matter in the aforesaid case, subject to other conditions as deemed just and proper by the learned court," said the court order.
The full court order can be read below:
Linga moved a Special Leave Petition (SLP) before the Supreme Court in 2019 after his bail application was rejected by Orissa High Court in January. Accordingly, the court requested the Orissa High Court on October 26 to dispose of the case within two weeks stating that the case relates to bail and personal liberty of the petitioner.
However, the trial court failed to examine the last four witnesses owing to the lockdown imposed because of the coronavirus pandemic. Further it rejected Linga's bail on April 15 saying the application was "premature." He again moved the apex court alleging the lower court had not adhered to the March order.
Linga surrendered to police in October of 2014 for his alleged involvement in 45 cases including the 2009 attack. He was earlier acquitted in 44 cases by different courts. Nonetheless, he was put in jail for allegedly leading a mob of 300 CMAS members to attack the police station on November 20 to protest the constant patrolling of paramilitary forces.
His lawyer Prashant Kumar cited his 44 previous acquittals hoping the leader representing peasants, bonded labourers and tribal people of Koraput district may walk free sooner.
Related:
Tribals urge Odisha CM to pass resolution against CAA-NPR-NRC
Odisha govt cancels forest applications of over 6000 tribal families
Jharkhand, Mob Lynching and Marginalization of Adivasis
The Constituencies where a Campaign for Forest Rights could have an Impact: 2019