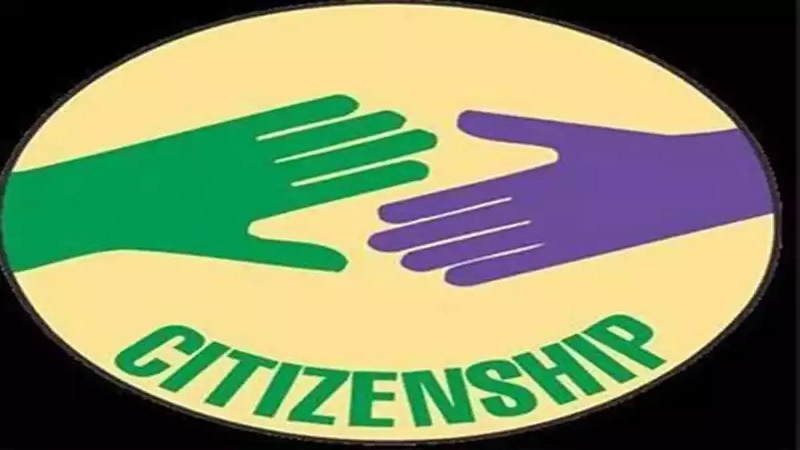 Image Courtesy:economictimes.indiatimes.com
Over 18 thousand people were granted Indian citizenship in the last five years including the large number of people who came from Bangladesh in 2015, said the Ministry of Home Affairs on September 20.
Member of Parliament M. Badruddin Ajmal asked about the number of Indian Citizenship granted in the last five years. He also asked the Union Minister to explain the current conditions and formalities for non-Indian to get Indian citizenship.
Regarding the conditions for citizenship, the Minister of State in the Ministry of Home Affairs Nityanand Rai said, "The citizenship of India can be acquired by birth or descent or registration or naturalisation or incorporation of territory. Acquisition of Indian Citizenship is governed by the provisions under the Citizenship Act, 1955 and rules made thereunder."
However, he made no mention of the Citizenship Amendment Act of 2019 that had raised widespread protests all over India last year. Under the Amendment, illegal migrants were given citizenship on the basis of religion. While this change had received heavy criticism, it is interesting to note that the Centre does not maintain a religion-wise account of citizenship grants. This raises the question of how the government came to finalise the clauses for the recent amendment.
As per government records, as many as 18,855 people received Indian citizenship in the last five years. Last year, 939 people gained citizenship in India. As many as 809 people came from Pakistan in 2019. The data also shows that the highest number of people to receive Indian citizenship are from Bangladesh followed by Pakistan, Afghanistan, Sri Lanka and the USA.
Nearly 21 people came from countries like Iran, Iraq, Yemen, Israel.
AU1435
Related:
UP just got its first detention camp
Citizenship Amendment Act, 2019: The Fire that consumes India
Mere mention of Shaheen Bagh whets political appetites again
CAA-NRC-NPR toxic to all Indians, not just Muslims