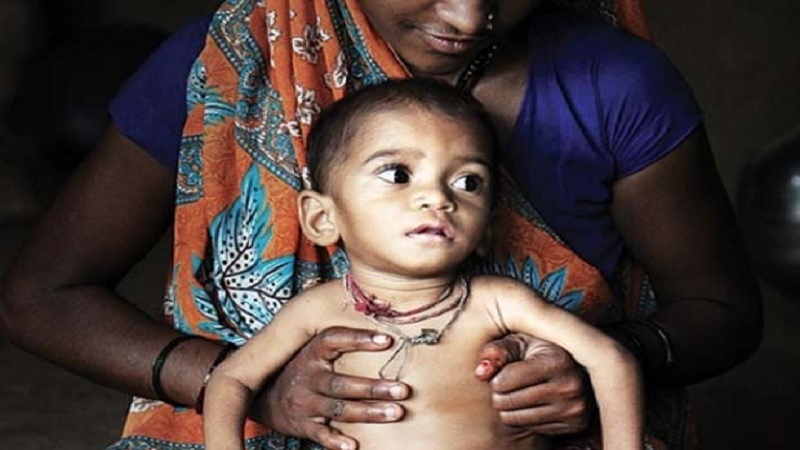 Image Courtesy:dtnext.in
Today, on March 18, in the Rajya Sabha, the Centre provided answers on the nutritional status of children referring to outdated statistics from 2016 to 2018.
The answer provided by Smriti Zubin Irani, the Minister of Women and Child Development, stated that as per the Comprehensive National Nutrition Survey (CNNS), "21.9% children are stunted and 35.2% are underweight in the age group of 5 – 9 years and 24.1% children are underweight in the age group of 10-19 years", recorded between the year 2016 and 2018.
In light of the outbreak of Covid-19, the Ministry of Women and Child Development has said that it is not possible to provide hot cooked meals and so all States/Union Territories have been advised to provide Food Security Allowance (FSA) comprising of food grains, pulses, oil, etc., (equivalent to cooking cost) to all eligible children until such time their schools are closed.
Elaborating on the schemes to monitor malnutrition in school students, Ms. Irani informed the Rajya Sabha that under Anemia Mukt Bharat strategy, support is provided to the states and Union Territories (UT) for prevention and treatment of anemia in children (5-9 years) and adolescent girls and boys (10-19 years). But despite such schemes, the data provided by the Centre displays the alarming rate of malnourishment in children.
Her written response also said, "In order to address the challenges arising out of Covid-19 and closure of schools, the MoHFW has issued guidance notes to all the States and UTs regarding 'Enabling Delivery of Essential Health Services during the Covid-19 Outbreak' on April 14, 2020 and 'Provision of Reproductive, Maternal, Newborn, Child, Adolescent Health plus Nutrition services during and post Covid-19 pandemic' on May 24, 2020 for continuation of service delivery amid Covid-19 pandemic."
In related news, the ambitious plan to introduce breakfast as an extension of the Mid-Day Meal for students till grade VIII in government schools from the next academic session (2021-2022), has been reportedly delayed due to inadequate funds. A government spokesperson told the Indian Express, "We were hoping to begin the project from April. However, this is set to be delayed by several months now." The Hindu reported that the School Education Department has seen a budget cut of almost Rs.5,000 crore in 2020-2021.
The answer may be read here:
Related:
Fund crunch to delay adding breakfast under Mid-Day Meal scheme
No Mid-day meals disbursed in Goa during lockdown: Education Ministry