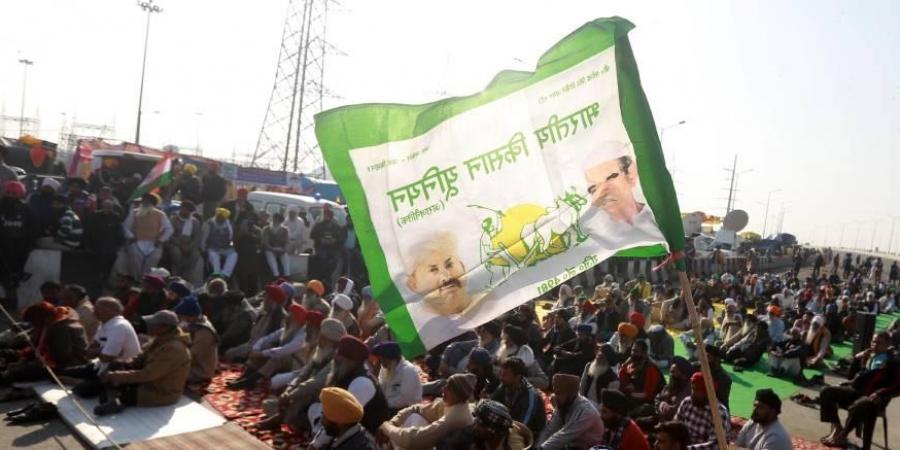 By December 25, 2020 evening, farmer leaders said that more than 5,000 protesters had arrived at Delhi's Ghazipur border bringing the total strength of the area to over 12,000 participants.
Many of these protesters said they were stopped by the Uttar Pradesh and Uttarakhand governments while journeying towards the protest point. However, supporters managed to reach the border with the promise that more people are likely to reach Ghazipur by night.
Accordingly, Delhi police posted a traffic alert on Twitter stating that the Chilla, Gazipur borders are closed from Noida and Ghaziabad to Delhi because of farmer protests.
Traffic Alert
The chilla,Gazipur borders are closed for traffic coming from Noida & Gaziabad to Delhi because of farmer protests. People are advised to take alternate route for coming to Delhi via Anad Vihar, DND, Apsara,bhopra& Loni borders.

— Delhi Traffic Police (@dtptraffic) December 25, 2020
Meanwhile, the All India Kisan Sangharsh Coordination Committee (AIKSCC) condemned the repressive activities by Bharatiya Janata Party (BJP) state governments of Haryana, Uttar Pradesh, Uttarakhand and other areas. Specifically, regarding the false charge of section 307 on 13 farmers of Haryana for allegedly protesting against Chief Minister Manohar Lal Khattar, the organisation called it an attempt to throttle genuine dissent that will only inspire more protests.
Similarly, farmers organisation at the Delhi-Jaipur border said traffic on both sides of Shahjahanpur have been blocked with new reinforcements of 1,000 people from Maharashtra who reached the protest site on Friday.
The group has started another 'Delhi Chalo' on the Jaipur-Delhi highway although Haryana Police blocked Highway both sides of the road to stop farmers from entering Haryana. The Sanyukta Kisan Morcha (SKM) strongly condemned the central government for this, calling it an 'anti-farmer undemocratic stand of the Modi-government'
"With this the protest against the three farm Acts brought in by the government to help corporate houses, Indian and foreign, to enter agriculture marketing, purchase, storage, processing and marketing, continues to gain strength," said farmer leaders in a press release.
They said the laws threaten food security, especially of the poor section of society because the policies will result in the winding up of the Public Distribution System (PDS,) exposing 75 crore beneficiaries to corporate controlled hoarding and black marketing.
The three farm laws opposed by farmers are the Farmers (Empowerment and Protection) Agreement on Price Assurance & Farm Services Act, the Farmer's Produce Trade and Commerce (Promotion and Facilitation) Act and the Essential Commodities (Amendment) Act. Along with the withdrawal of these laws, farmers also demand the repeal of the Electricity Bill 2020 and an assurance on Minimum Support Price (MSP) procurement.
Related:
Farmer leaders call for Dec 26 as 'Dhikkar Diwas' & a corporate boycott
Jantar Mantar: Farmers' movement has reunited people of Haryana and Punjab
Boycott Ambani-Adani products, 'Thali Bajao' on December 27 during PM Modi's Mann Ki Baat.
Rajasthan julloos at par with Delhi protests! Farmers observe relay fast
Karnataka farmers stand steadfastly with protesting Delhi farmers, will reach Delhi border on Dec 25
Rural and urban Maharashtra all witness the strength of the farmers' movement