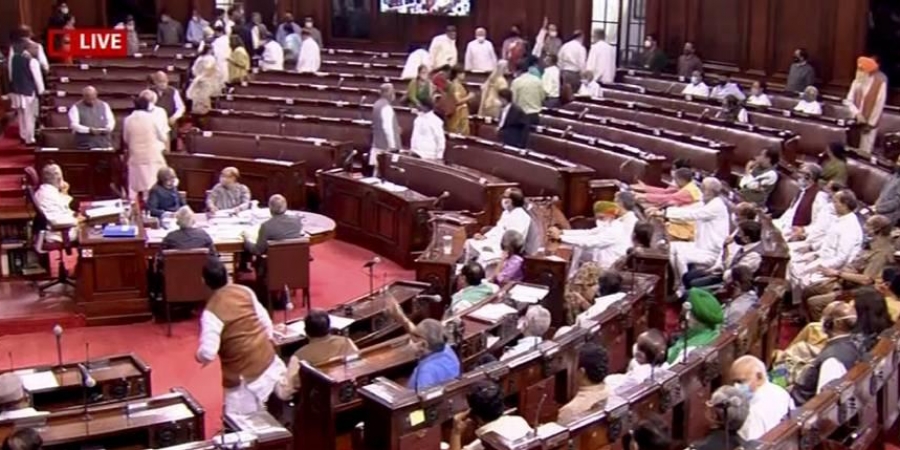 The Parliament, on March 24, passed the contentious Government of National Capital territory of Delhi (Amendment) Bill, 2021 which seeks to bestow more powers to the centre-nominated Lieutenant Governor (LG) and weaken the elected Delhi government. The Bill was introduced in the Lok Sabha on March 15 and was passed by the House on March 22. With the Rajya Sabha passing the Bill, it will soon become effective after the President's assent and notification in the Gazette.
The Bill was, reportedly, passed by a voice vote after the Opposition walked out. Before the walkout, the motion to consider the bill was passed with 83 'Ayes' and 45 'Noes' after which the Opposition walked out.
A long debate ensued in the Rajya Sabha after the Bill was introduced. Mallikarjun Kharge, leader of opposition, questioned, "What is the need of elections if a nominated Lieutenant Governor is to be considered as the government?" He further pointed out that the Delhi Act has been formulated under Article 239AA of the Constitution. So to amend the Act and the Constitution needed to be amended. He said that the Centre wants to run Delhi from the back door and wants to run a proxy government through the LG. He demanded that the Bill be referred to a Select Committee for consideration. He further debated that the Late Rajiv Gandhi had empowered Zilla Panchayats by decentralising powers but this government wants to centralize power.
Thereafter, Sanjay Singh, from AAP called the Bill unconstitutional, and said that the government has brought this Bill because BJP lost elections in Delhi, twice. MoS, Home Affairs, Kishan Reddy defended the Bill and said that it was being brought to bring an end to the many ambiguities, and said that the Bill is in accordance with the precedent set by the Supreme Court. He further said that the Bill aims to aid in smooth functioning of the Delhi government.
The Bill may be read here
Related:
BJP trying to usurp power in Delhi with GNCDT Act 2021?
LS passes contentious GNCTD Bill
RJD MLAs evicted, assaulted, as Bihar Assembly passes Special Police Bill