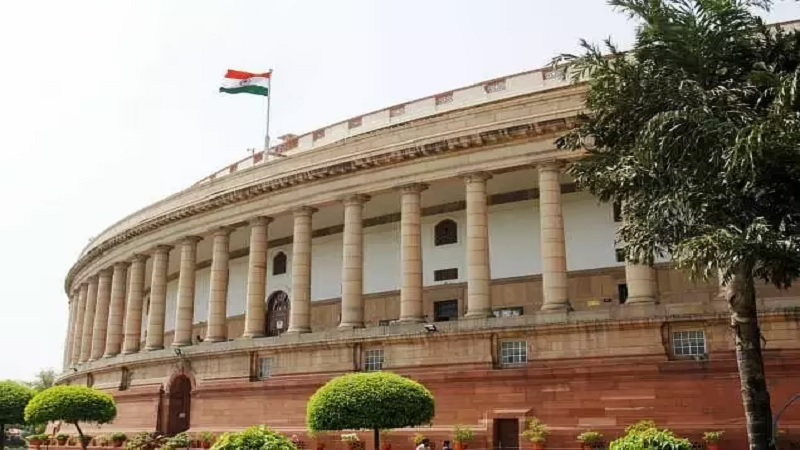 Image Courtesy:sentinelassam.com
The Winter Session of the Parliament has been cancelled this year. It will be merged with the Budget Session next year. The matter came to light when Parliamentary Affairs Minister Prahlad Joshi responded to a letter by Congress MP Adhir Ranjan Chowdhury.
Chowdhury had requested in a letter to Speaker Om Birla, a session to discuss the new farm laws. But Joshi shot down the entire session blaming it on "the extraordinary situation arising out of Covid-19 pandemic" and "the recent spurt in cases, particularly in Delhi".
Joshi said that the government was inclined to hold the session at the earliest suggesting January 2021 as the start of a combined session.
However, the Shiv Sena feels that this is just an elaborate ploy to avoid discussing important issues. An editorial in the Shiv Sena mouthpiece Saamna said, "What kind democratic practice is this? The country will remain alive only if voices from the opposition benches are strong in a democracy. The democratic traditions in Parliament inspire the country. Prime Minister Narendra Modi must follow these traditions." It reminded how even Presidential elections were not cancelled in the US because of the pandemic, "but we are not allowing even a four-day winter session of the Parliament?"
The Saamna editorial chastised BJP members for taking to the streets "for reopening of temples, but refusing to open the temple of democracy".
The decision to scrap the Winter Session altogether does appear to be odd in light of a session conducted in September despite the pandemic raging on.