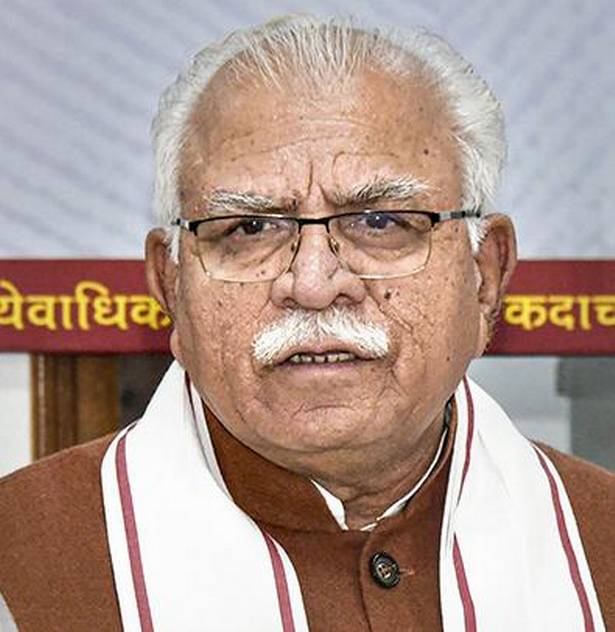 Farmers organisation Samyukt Kisan Morcha (SKM) appealed to Hayana citizens on March 6, 2021 to ask their MLAs, especially those from the ruling regime and supporting parties to pass the no-confidence motion against the "anti-farmer" state government.
"Mr Manohar Lal Khattar's government faces a crucial motion on March 10. Let the MLAs of Haryana know that those who do not stand with farmers in this crucial juncture of the farmers' movement will be taught a lesson by people in future," said the SKM in a press release.
On March 5, the Congress moved the motion against Manohar Lal Khattar-led government on the first day of the Budget session. Farmer leaders sent letters to Haryana farmers asking them to encourage Bharatiya Janata Party (BJP) and Jannayak Janata Party (JJP) members as well to pass the motion.
Earlier, Chief Minister Khattar said the government was considering introducing a law that compels protesters to pay for public property damages during any protest. Farmer leaders were further incensed when State Agriculture Minister JP Dalal said martyred farmers would have died even if they had stayed at home.
On March 8, women farmers will assemble at farmer protest sites in large numbers to decry the Farmers (Empowerment and Protection) Agreement on Price Assurance & Farm Services Act, the Farmer's Produce Trade and Commerce (Promotion and Facilitation) Act, the Essential Commodities (Amendment) Act and demand legal provisions for Minimum Support Price (MSP.)
Related:
Adivasi Mahila Kisan: the unsung voices of Indian agriculture
Anti-farmer laws ending mandis of Karnataka: Yogendra Yadav
100 days of farmers' struggle: Agitation evolves and grows stronger
Delhi Police allegedly detain 25 women and a toddler
Karnataka farmers ask: Where is MSP Modi ji?
India's farmers and workers to commemorate Anti-Privatisation Day on March 15
Nodeep Kaur case: NHRC seeks report from Haryana Police over alleged custodial torture
IT raids, govt's desperate attempt to attack farmer supporters: SKM
Farmers focus on assembly election stating "govt only understands votes"