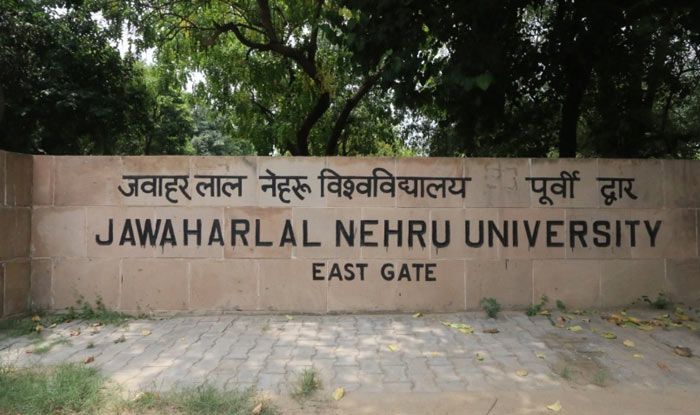 For the last five days, sanitation workers at the Jawaharlal Nehru University (JNU) have been protesting the non-payment of their salaries. They have not been paid in the last five months, reported Dalit Camera.
Tired of being sent from one department to another, All India Central Council of Trade Unions (AICCTU) members demanded a concrete resolution to the problem of pending wages. Workers warned that if their demands were not accepted in coming days, every sanitation employee will stop work inside campus.
AICCTU member Ajith Kumar said that workers at the JNU Central Library have been on strike since March 15 to demand their stipend that was last paid in July 2020.
"Even in July, we did not receive the full salary. Some did not get any salary at all. Only 10-15 people were paid," said Kumar, emphasising that families have no milk for their children nor any money to pay for education.
Another AICCTU Sanitation Worker Staff Leader Anju said that members were forced to work for "free" for months together without salary. Speaking specifically about workers in the college campus, she demanded that people receive equal pay for equal work.
"I want other people, outside the campus, to see the torture that we are facing in the JNU," she said.
As a consequence of pending salaries, workers said families have to skip at least one meal a day. Ration shopkeepers and landlords do not believe the employees who claim to have no salaries for the last few months.
Moreover, workers stated that despite working for years, members are yet to receive identity cards from college authorities. As per the Prohibition of Employment as Manual Scavengers & their Rehabilitation Act, 2013, every person should receive a photo ID with details of family-dependents and one-time cash assistance.
Nonetheless, few sanitation workers in cities across India avail such entitlements. Despite falling under the category of essential service, they do not enjoy the title of frontline workers.
The injustice of JNU officials was condemned by JNU Students' Union's Ex-President Sucheta De as well who on March 16, tweeted, "Sanitation workers of JNU library are on strike because they haven't been paid for 4 months. JNU admin is a repeat offender. This is happening to every sanitation worker. When will this exploitative & casteist practice end?"
Related:
Delhi: DASAM organises public hearing to voice grievances of waste workers
Govt aims to eliminate manual scavenging by August 2021
Punjab creche workers announce dharna if state gov't fails to pay dues