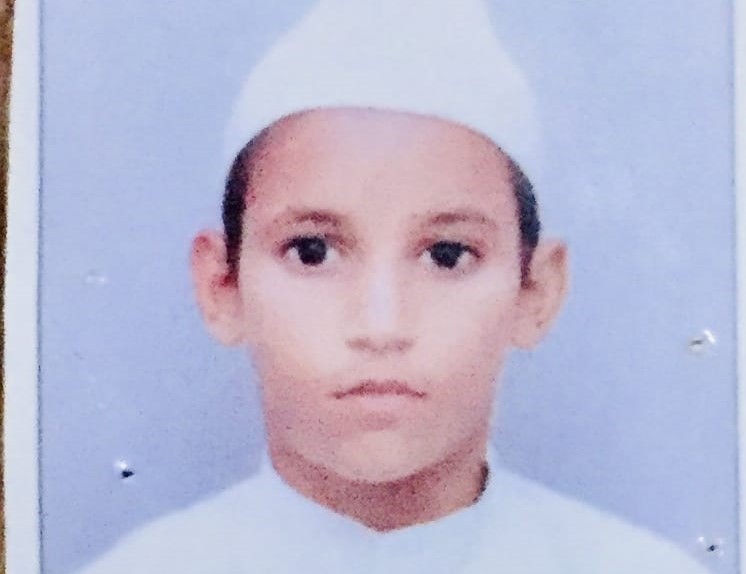 An FIR under section 302 has been reportedly filed in the case of the lynching of the eight year old Mohd Azeem and four persons also arrested. Nadeem Khan (United Against Hate) has been reporting on fb live about the killing of a child from Madarsa. He is also following up the case. This is the information posted by him on his wall
https://www.facebook.com/wasiq.nadim. Sabrangindia had posted this story earlier which may be read here. The Video of the Manager of the Madrassa posted on FB has now over one lakh views.
Newsclick reports that Madarsa teachers and students said police paid no heed to complaints about drinking and gambling by some Balmiki Camp youth inside the premises.

Mohamamd Azeem, an eight-year-old boy studying in a madarsa in Begumpur locality of South Delhi, was beaten to death by some minors on Thursday evening. Azeem, who hails from Rithath, Haryana, used to study hifz (memorised Quran) at Jamia Faridya Jama Masjid in Malviya Nagar. The incident took place around 1 p.m, during the lunch break, when some students were playing inside the premises.

Nearly, seven youth, including four minors from the Balmiki Camp, allegedly attacked and killed Azeem. They reportedly repeatedly attacked him with a stone, punched him and later, threw him on a bike where he collapsed and died on the spot. Azeem was rushed to hospital where he was declared dead. Five other students sustained injuries. The Balmiki camp is adjacent to the madarsa and shares the same boundary wall

Azeem was the youngest in his family and had left at a very early age to pursue his education in a madarsa. After the incident, Newsclick went to the spot and talked to people from both sides. As per eyewitness accounts, the people who killed Azeem were the ones who used to barge into the madarsa and would use its premises for activities like gambling, drugs and liquor. "They used to even throw liquor bottles in the compound. It wasn't once or twice but a daily affair now," said one of the eyewitness.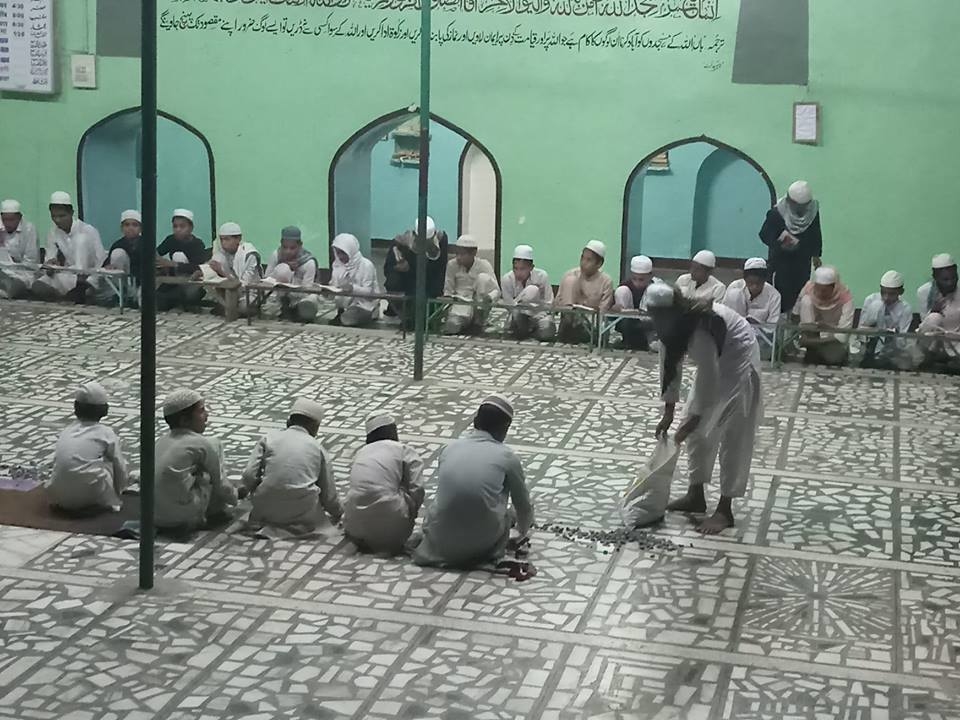 Begumpur Madrassa
As per the madarsa teachers and students, since a very long time, the people of madarsa had complained to the police about the ill behaviour of some youth from the Balmiki Camp. "The police has not been taking any action, has been trying to dodge the matter and was completely negligent til this grotesque incident took place," said a man from the madarsa on the basis of anonymity.

Speaking to Newsclick, Mohammad Mustafa, Azeem's elder brother, who also studied in the same school said, "At least seven people beat my brother to death. They have a problem with our dress (kurta-paijama), they would taunt us for wearing skull caps. They always used to disrupt the namaz."

Recalling Thursday's incident, Mustafa said in a choked voice: "They always used to threaten Azeem that one day they would kill him. The controversy erupted when our teachers and madarsa head asked them not play cards and drink inside the premises. They said 'Sab karenge, jo ukhdna hai ukhad' lo (we will do whatever we wish to, do whatever you want to) .People who lives around the are also asked them not to indulge in these activities, but they wouldn't pay heed and mentally harass us."

Azeem's senior and close friend, Mohd Anas told Newsclick,"Whenever we go to the Balmiki Camp to buy our daily stuff, they would tease us, taunt us for our religion and threaten to kill us. After drinking, they would throw the empty liquor bottles inside our hostel. Our campus is open, so it's very risky at night. Even our principal had complained to the Delhi Police but there was no action. I don't know why they do not like us. Do we look different?," he asked.
Courtesy: Newsclick