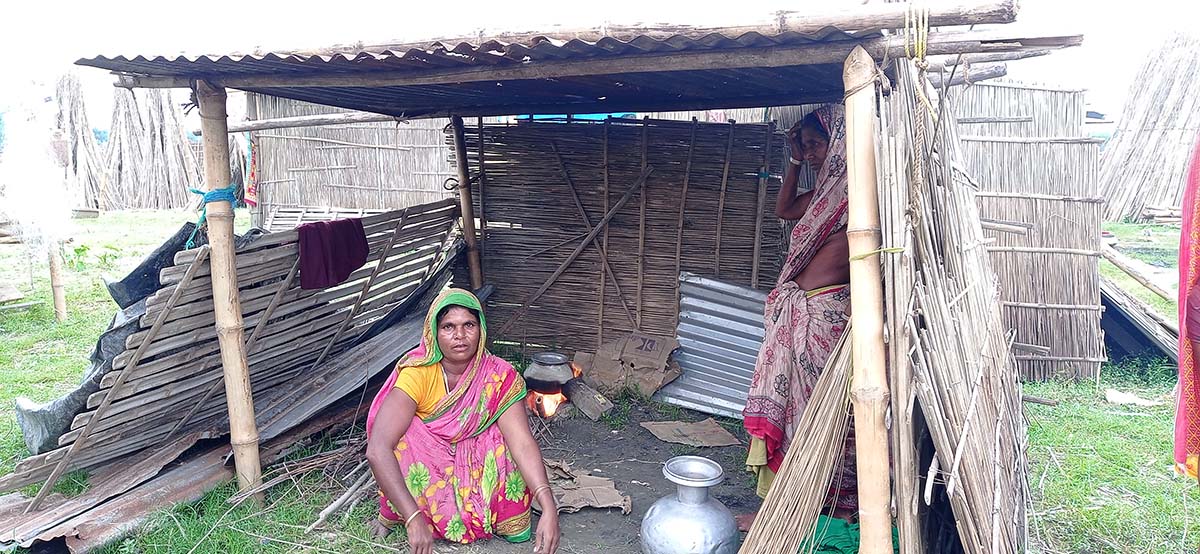 A woman trying to rebuild her family_s life in a makeshift hut
On October 3, CJP's Assam team led by state in-charge Nanda Ghosh, and including Advocate Abhijeet Choudhary, District Volunteer Motivators (DVM) Joynal Abedin and Habibul Bepari, as well as six dedicated community volunteers of Darrang District, went back to the site of where evicted families are trying desperately to seek shelter from the elements. Here are a few heart-rending images captured by our team.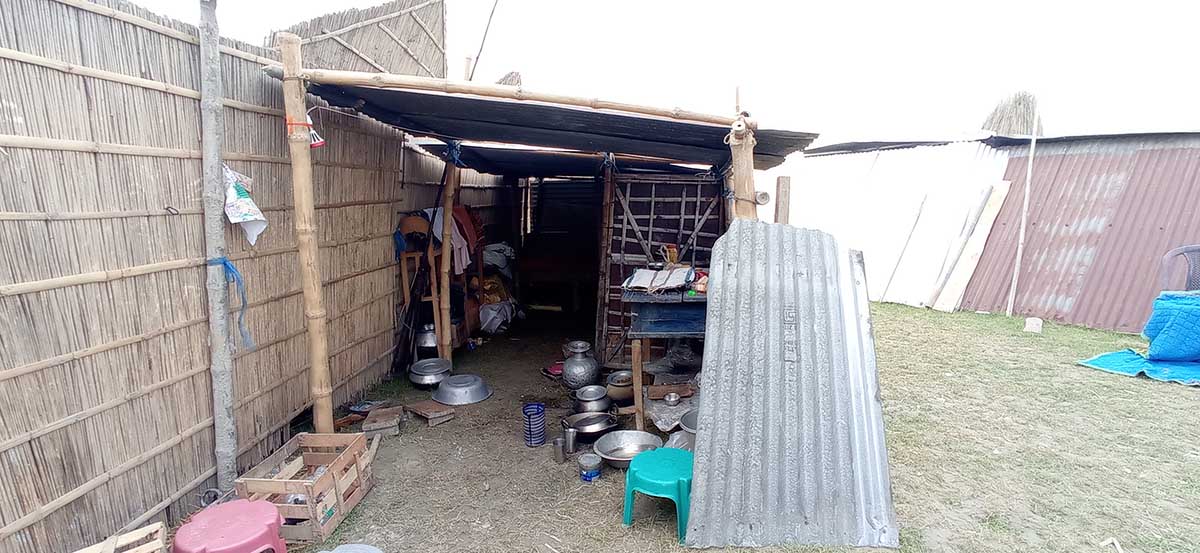 A hut constructed by evicted families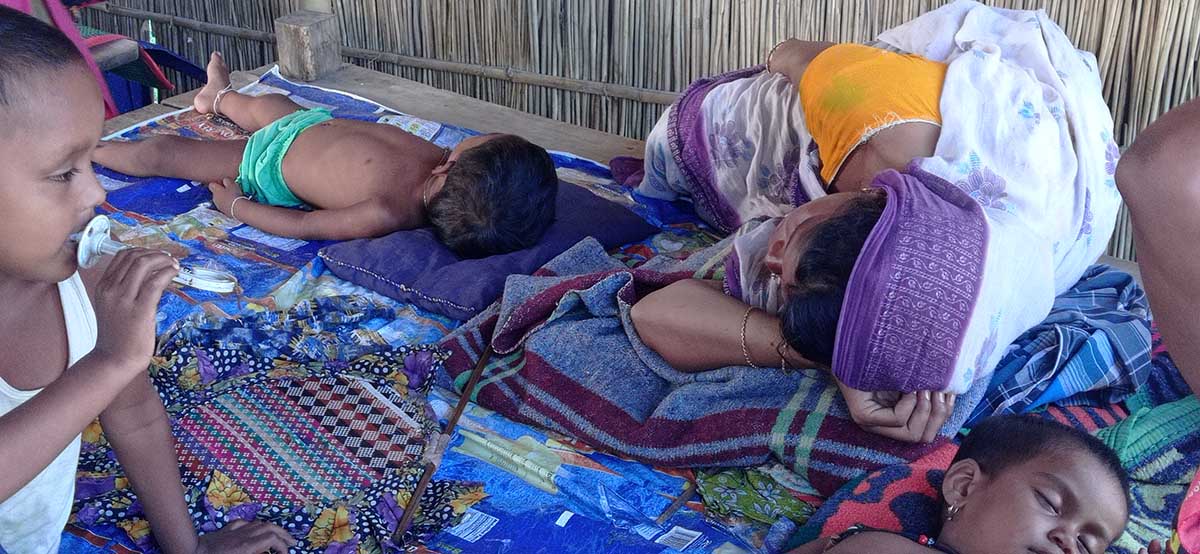 Evicted families sleep in makeshift huts constructed from straw and bamboo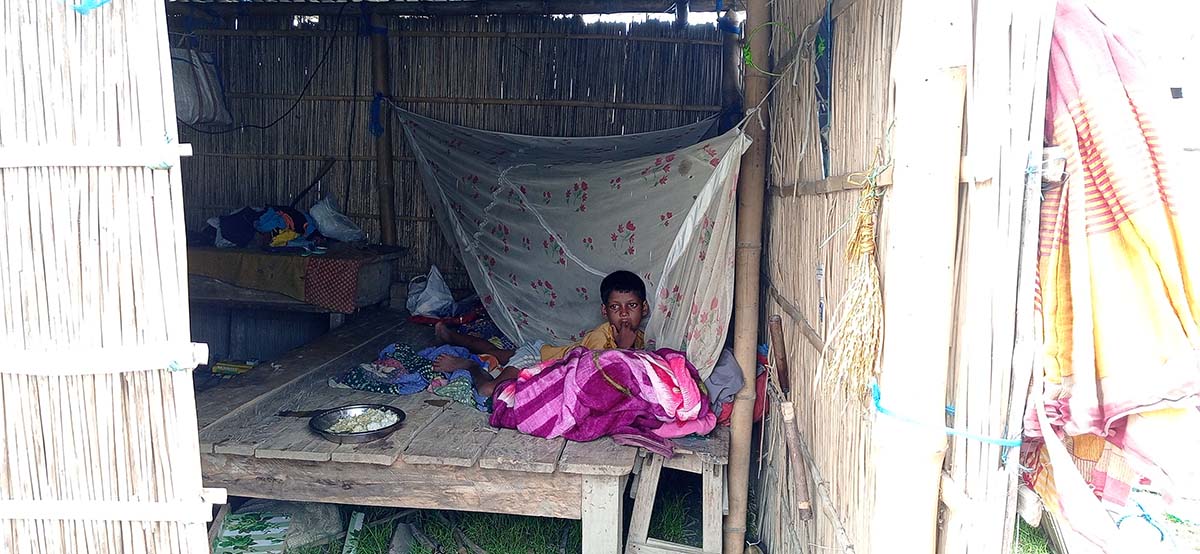 Older children baby-sitting their younger siblings sleeping in cribs made of sarees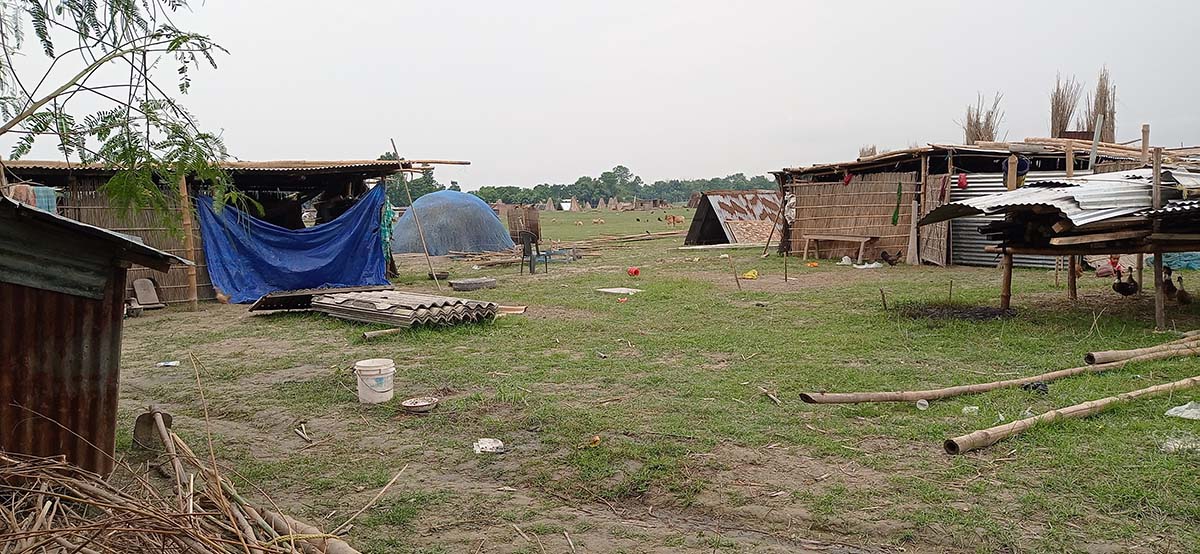 Temporary shelters created by evicted families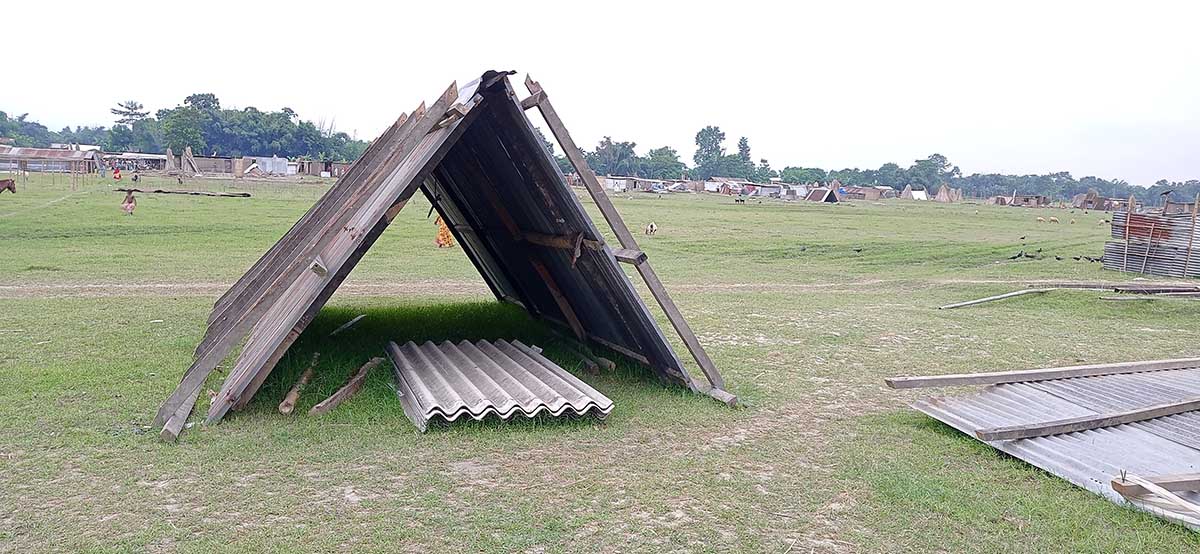 Debris from demolished homes being used to build new temporary structures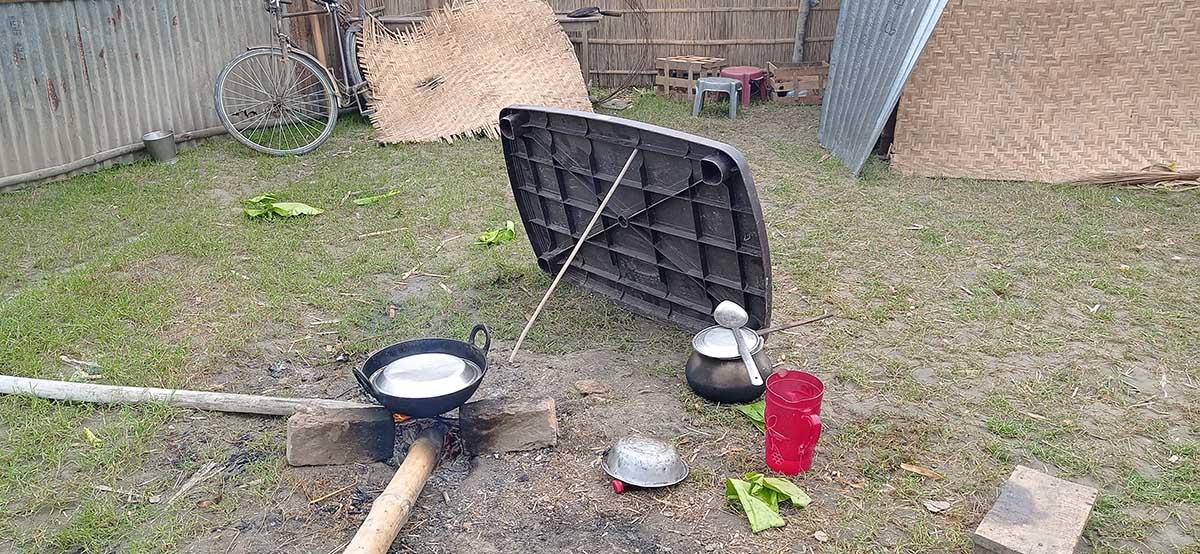 An upturned and broken dining table, a pot over an open flame – remains of a kitchen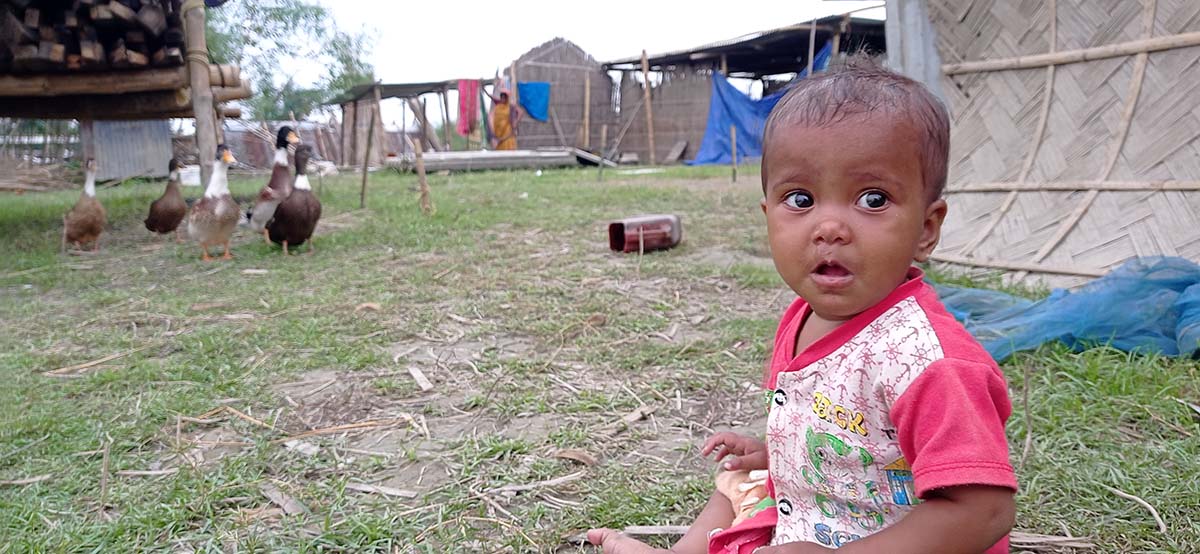 Even a baby can sense that his world has turned upside down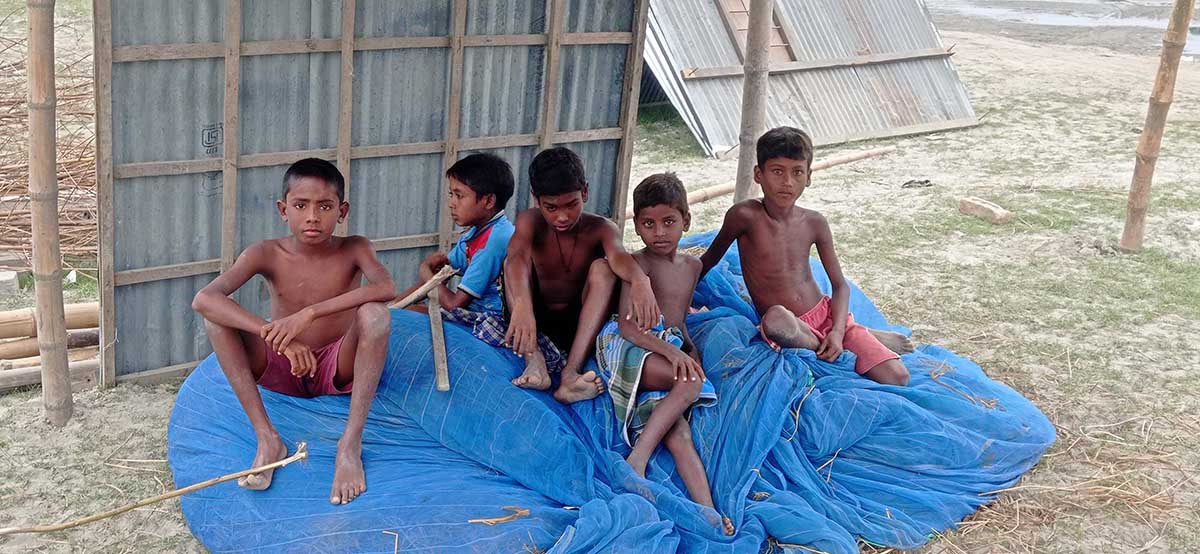 Older children draw comfort in the company of friends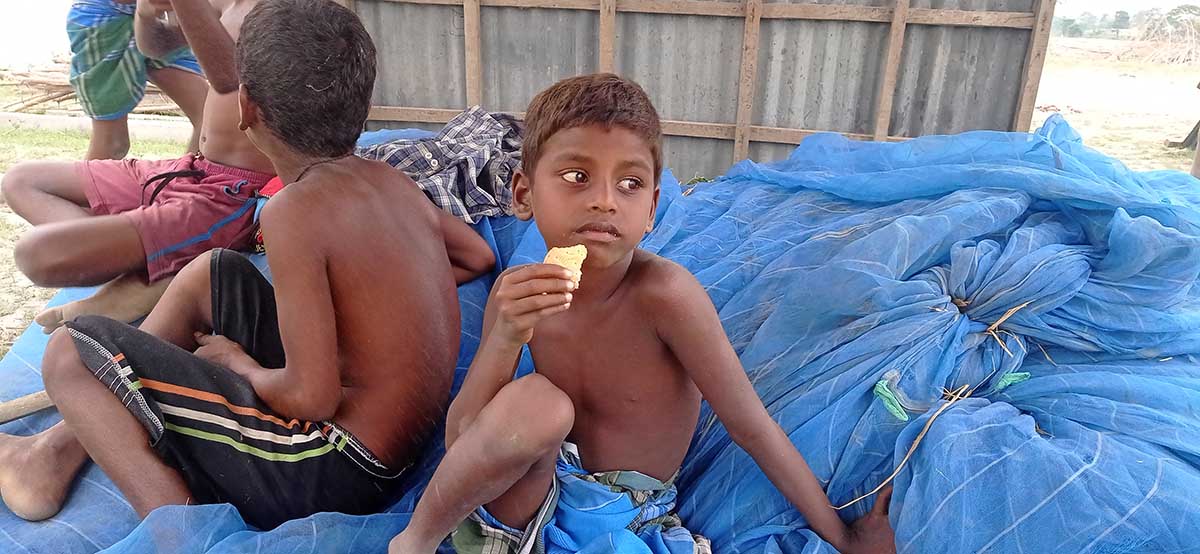 A morsel of bread is a rare treat for these starving children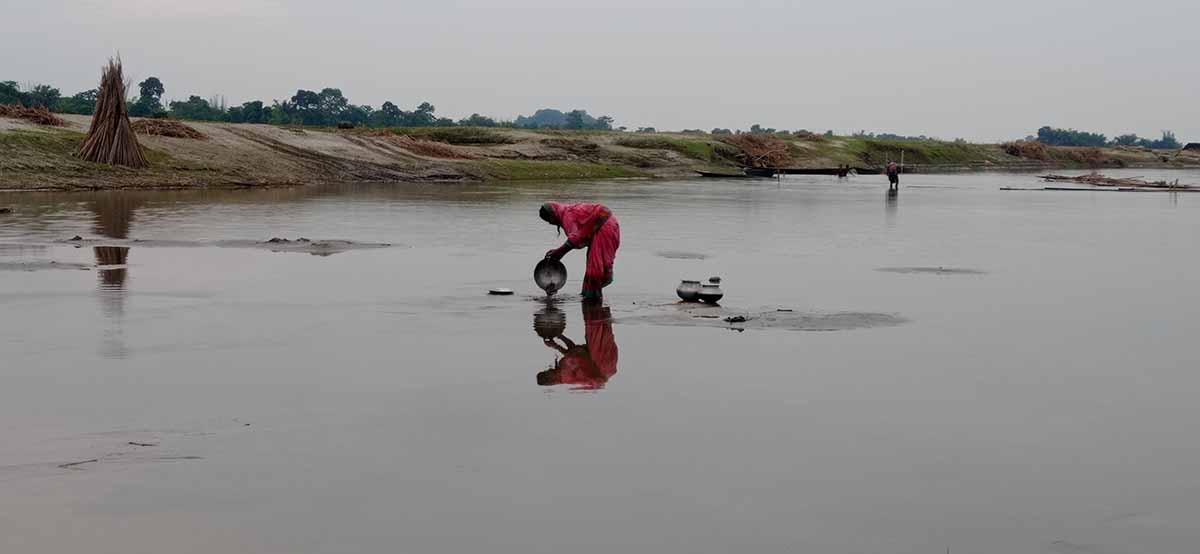 A woman fetches water for her family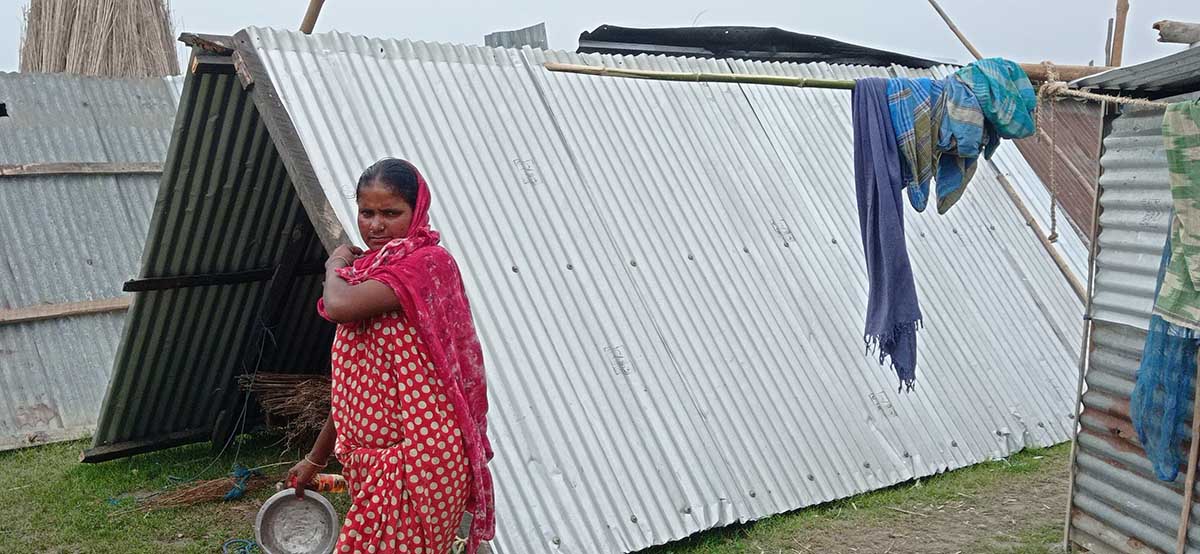 Another woman goes about her daily chores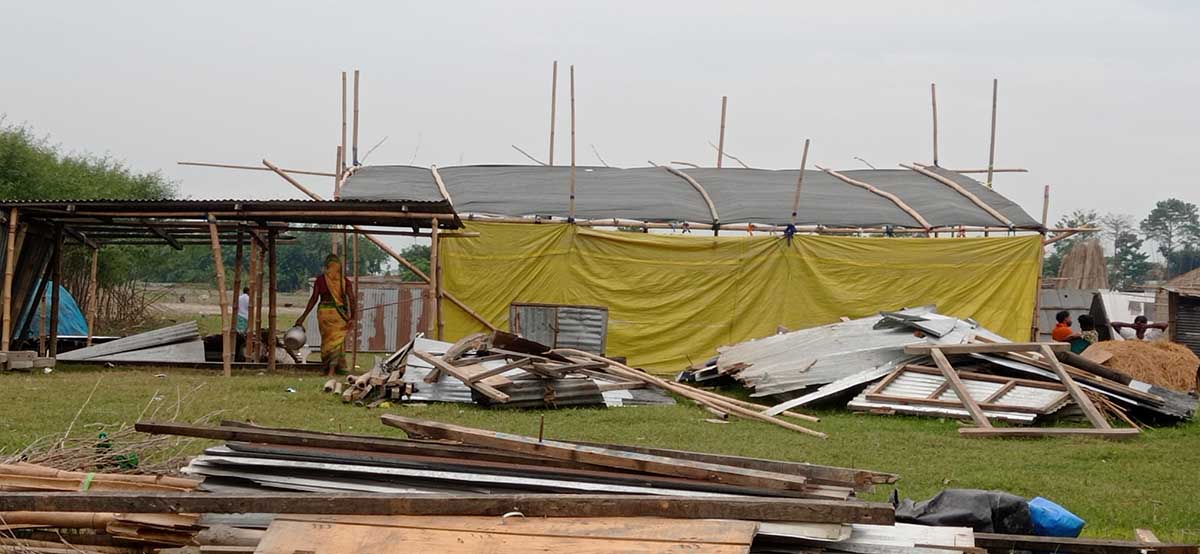 Evicted families piecing together their shattered lives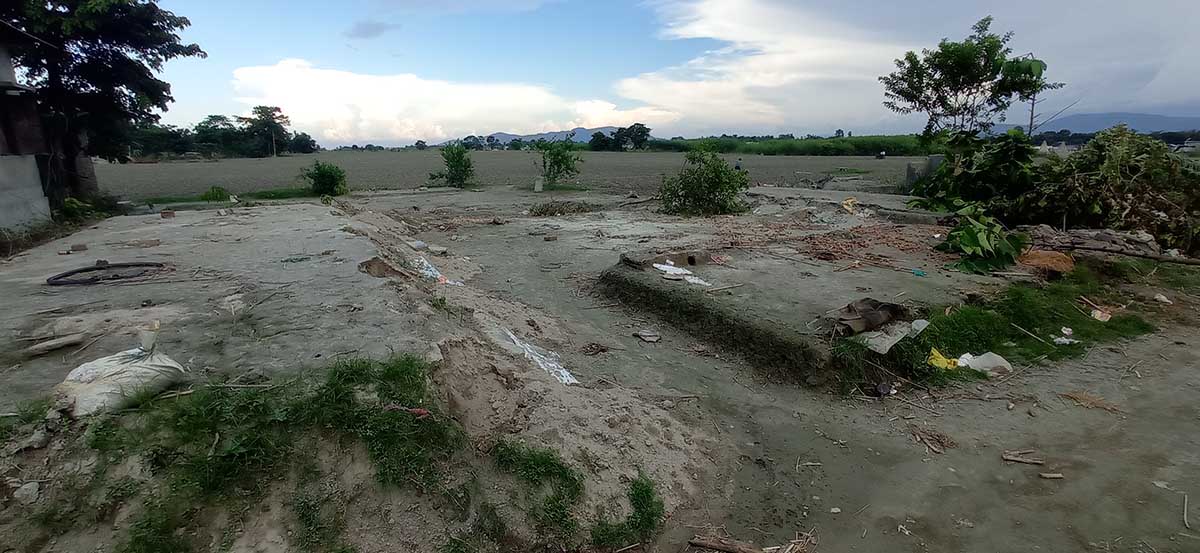 Nothing is left standing on the site where once was a thriving village
Related:
Assam Police Firing: FIRs filed in Mainul Haque and Sheikh Farid's cases
Images from Dhalpur: A photo feature showcasing the struggles of evicted families
Assam Police Firing: 12-year-old shot dead while returning home from Aadhaar centre!
Crowd control by Police: How much force is too much force?
Assam Police Firing: Who are "encroachers" and who are "indigenous"?
Assam Police Firing: People across India demand justice for evicted families
Assam Police Firing: Support for victims grows
Assam Police Firing: Death toll rises, victim blaming rampant
Police firing in Assam: Illegal and unforgivable