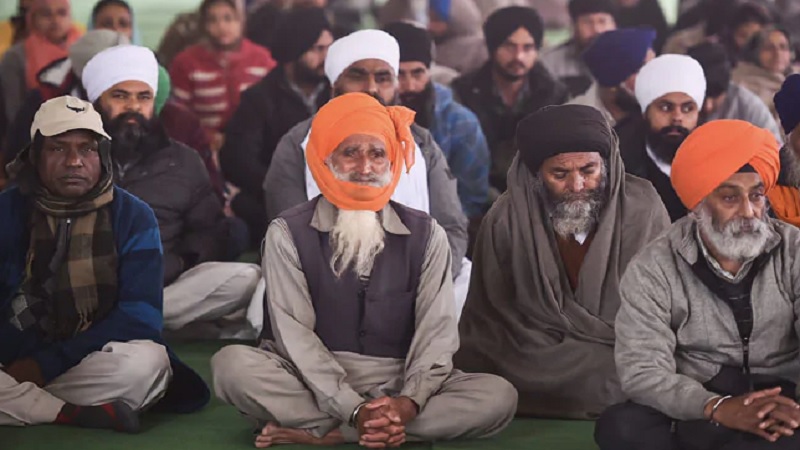 Image Courtesy:indialegallive.com
A plea has been filed before Delhi High Court seeking release of farmers and other persons who, allegedly, have been illegally detained by Delhi police after the Tractor parade on January 26.
A law student has filed the plea through Advocates Ashima Mandla and Mandakini Singh basis information received through personal survey, newspaper reports, media reports and social activists that people have been illegally detained from the Singhu border, Ghazipur border and Tikri border. The plea states that the arrests violate Articles 14 (right to equality), 21 (right to life) and 22 (Protection against arrest and detention) of the Constitution.
The petitioner has established their locus standi asserting that habeas corpus can be invoked by any person, on behalf of illegally detained person.
The plea further states that Delhi Police told the media, as it was reported that over 200 persons have been detained for the alleged violence during the tractor rally and that 22 FIRs have been registered. The petitioner notes that Delhi Police failed to comply with procedural formalities like signing of the arrest memo, informing the next of kin within a period of 8-12 hours, and production of the persons before the Magistrate u/s 167 CrPC thus making this a case of illegal detention. The plea contends that the notion of liberty cannot be diffused even in emergencies.
Reportedly, over 200 participants of the parade are missing and Samyukta Kisan Morcha (SKM) formed a committee to gather information on such persons and their whereabouts. "Any information on missing persons can be shared with 8198022033 with full name of the missing person, full address, phone number of the person and any other contact number at home and missing from when," said the SKM during a press conference at the Singhu border.
Farmers have decided to observe 'chakka jam' (road block) on February 6 on all national and state highways from 12 PM to 3 PM. "The youth arrested and beaten; missing tractors and vehicles after January 26; blocking of all routes leading to farmer protest sites; problem relating to water, electricity, latrines, internet; attacks on journalists; stopping of trains carrying farmer supporters; withholding of Kisan Ekta Morcha – considering all this, we have decided to call for a three-hour road blockade on February 6," said farmer leader Balbir Singh Rajewal during a press conference at the Singhu border.
Related:
Farmers declare chakka jam on Feb 6 on all major highways
Nails embedded on roads, barricades set in concrete at Delhi borders, who are they trying to keep out?
Over 100 persons missing after Kisan Ganatantra Parade!