Challenging the reinstatement of retired police officers accused in alleged fake encounter cases in Gujarat, former IPS officer Rahul Sharma has filed a Public Interest Litigation (PIL) in the Gujarat High Court.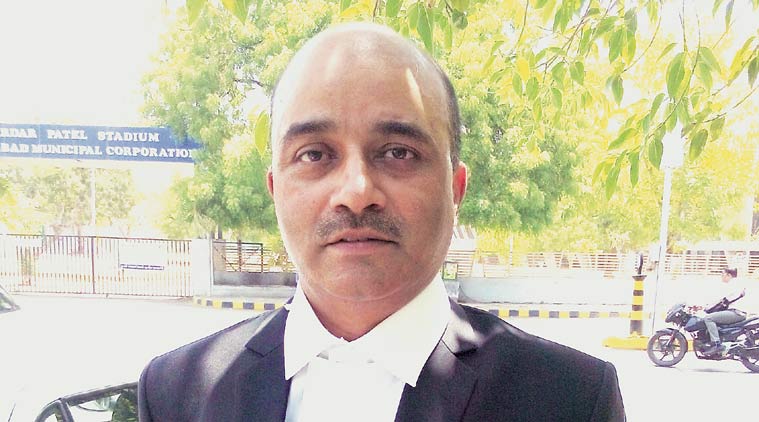 Rahul Sharma. Image: Indian Express
Earlier this month, Gujarat government reappointed police officer Tarun Barot almost two years after his retirement and granted one-year extension on contractual basis to IPS officer N K Amin following his superannuation last year, according to news reports. Both the officers have been chargesheeted by CBI before.
The PIL has challenged the validity of these appointments by Gujarat government, arguing that only officers who have impeccable and outstanding merit can be given such benefits.
While Amin have spent almost eight years in jail in connection with the encounter of Sohrabuddin Sheikh, his wife Kauserbi and Tulsiram Prajapati, Barot is currently on bail in Ishrat Jahan and Sadiq Jamal Mehtar encounter cases. Barot retired in 2014 while he was still behind bars at the Nadiad sub-jail. On October 13, the home department issued a notification, stating that Barot, who retired as deputy superintendent of police (DySP), was appointed as DySP, headquarters, Western Railway, Vadodara on a one-year contract, as per an Indian Express report.
It also said that Amin, on the other hand, was due to retire on August 31 this year when the state government awarded him a year extension on contractual basis on the same post as Superintendent of Police of Mahisagar district, a first for an IPS officer.
Sharma has challenged this, raising questions about legality of the reinstatements and violation of rules.
Amin is a co-accused in Ishrat Jahan encounter case . He was discharged in the Sohrabuddin Sheikh encounter case by the special CBI court in Mumbai.
Sharma is known for his confronatations with the Gujarat government after he testified before the Nanavati Commission that inquired into the 2002 riots. He was posted as SP of Bhavnagar in 2002.
Related story: Clean Chit to Rahul Sharma: CAT
Related story: Salute to a serving officer