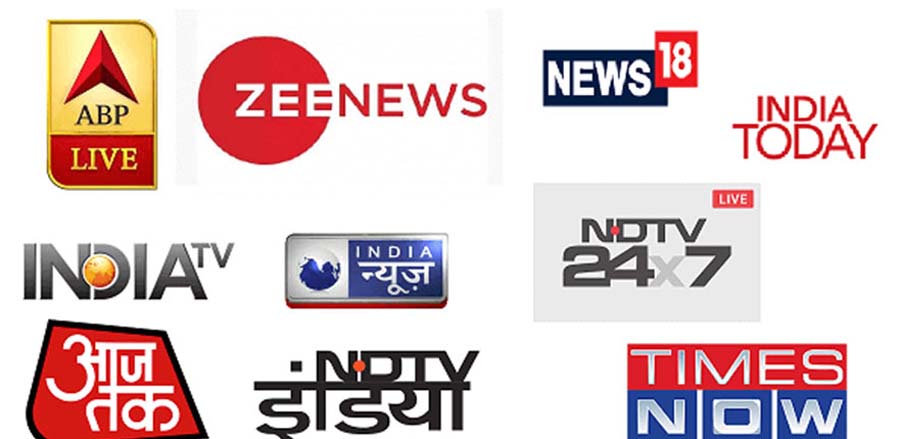 After online bullying by right wing trolls and 'influencers', over an advertisement showing a Hindu-Muslim family to demonsrtate interfaith love, forced jewellery brand Tanishq to retreat, a plea has been moved in the Delhi High court to seek regulation of content. The plea states that it can clearly be inferred that the purpose of the advertisement was to showcase the spirit of unity and brotherhood amongst two religious groups.
The plea is seeking court's directions to regulate news channels over broadcast and publishing of content based on communal disharmony and hate speech. The plea said it can be clearly inferred from the Tata jewellery brand advertisement that its purpose was to showcase the spirit of unity and brotherhood amongst two religious groups.
Jewellery brand Tanishq's one-step-forward-two-steps-back attitude towards the reception of its advertisement had led to a massive discussion on the role of brands and advertisers amidst an increasingly communal political climate. Of late, many brands have voiced an intention to be more careful while selecting news channels for placing advertisements so that they don't inadvertently end up endorsing toxic content in their shows. Bajaj industries and Parle Products took a firm stand to boycott news channels that promote toxic or aggressive content. Industrialist Rahul Bajaj went so far as to boycott three news channels. In the middle of all of this Tanishq felt pressured to drop its advertisement showing a Muslim family performing the god-bharai ceremony of their Hindu daughter-in-law. The brand faced backlash from the right-wing Hindutva extremists who claimed the advertisement supported 'love jihad.' Then Tanishq faced the second wave of criticism from liberals and others who were disappointed to see the jewellery brand take down the advertisement. This sparked a huge debate on social media on whether Tanishq should have given in to the right-wing trolling.
However, the right wing news channel Sudarshan TV, on its October 12 show 'Bindas Bol', once again attempted to incite hatred between the two religious groups by terming the ad as 'advertisement jihad', says the petition now filed in the HC. According to news reports, petitioner-advocate Asghar Khan said that the Programme Code under the Cable and Television Networks (Regulation) Rules stipulate that no programme should be carried which contains attack on religions or communities or visuals or words contemptuous of religious groups or which promote communal attitudes. The latest programme (of Sudarshan TV) violated the Programme Code enumerated under the Cable Television Networks (Regulation) Act 1995, together with the Code of Ethics and News Broadcasting Standards Regulations.
The plea added that, "expression of views derogatory to a particular community has a divisive potential, together with free speech, there are other values which need to be balanced and preserved." The plea has the Ministry of Information and Broadcasting, Press Council of India, News Broadcasters Association and Sudarshan News as parties, and has sought direction to the authorities to form guidelines to include restrictions as envisaged under Article 19 of the Constitution and orders of the Supreme Court to ensure that media does not abuse the freedom of speech and expression, reported The Hindu.
It also sought direction to the authorities "commanding them to make a mechanism to check contents and advertisements which are spreading hatred amongst the communities and are against the society at large and the spirit of Union of India." It has also prayed that the court declare the alleged hate/ derogatory speeches made by Sudarshan News as violative of Articles 14 (Equality before Law), 19 (Protection of certain rights regarding freedom of speech) and 21 (Protection of Life and Personal Liberty) of the Constitution.
It has also prayed for imposition of 'gag order restraining the orator or author of hate or derogatory speeches made on the lines of religion from addressing the public anywhere within the country till the disposal of the criminal proceeding initiated against him.
In September, SabrangIndia had reported extensively on the News Broadcasters Association (NBA) filed an affidavit after it had been pulled up by the Supreme Court for not having adequate regulation over electronic media. The NBA had filed the affidavit after it got pulled up by the Supreme Court during the Sudarshan News hearing. On September 18, the bench comprising Justices DY Chandrachud, Indu Malhotra and KM Joseph expressed their concerns about lack of effective self-regulation in electronic media. "NBA says that they have a committee headed by Justice Sikri. They can impose a maximum fine of 1 lac fine and this shows how toothless you are. But NBA is only for members, so Sudarshan News not being a member is not governed by NBA… How can you have self-regulation if NBA is the only body you have," questioned Justice Chandrachud. He asked Advocate Nisha Bhambhani appearing for News Broadcasters Association (NBA), "One thing you can do is come back to us on a method to strengthen NBA, so that you have a higher regulatory content. You have a few members and your regulations cannot be implemented. You need to tell us how it can be strengthened."
Citizens for Justice and Peace has been seeking that the News Broadcasting Standards Authority (NBSA) be accountable. In September, the NBSA responded to the CJP complaint against Sudarshan News stating that it had been directed to the Ministry of Information and Broadcasting (I&B), since the news channel is not a member of News Broadcasters Association (NBA).
On October 26, 2020 the Solicitor General of India, Tushar Mehta told the three Judge Bench comprising Justices D Y Chandrachud, Indu Malhotra and Indira Banerjee of the Supreme Court that the Ministry of Information and Broadcasting are prepared to release its order on the various complaints against Sudarshan News' show called Bindas Bol in the matter of Firoz Iqbal Khan v Union of India.
From September 11 to 14, the "UPSC Jihad" show was allowed to run for four episodes as the Union Ministry of Information and Broadcasting had allowed the telecast by observing that it was not possible to come to a conclusion on the violation of the Program Code before the episodes were actually telecasted. While disposing of the complaint, the Centre had then asked Sudarshan TV to ensure that the episodes did not violate the Program Code. The matter has now been slated to be heard on November 19, 2020.
Related:
Centre to publish order against Sudarshan news complaints, informs SG
NBSA finally cracking down on TV news channels airing insensitive, derogatory content
Why did Tanishq take down its ad; why not fight back like Zomato?
NBSA forwards CJP's complaint against Sudarshan News to I&B Ministry
NBA suggests making code of ethics binding on news channels
Come back to us on a method to strengthen NBA : SC in Sudarshan News case