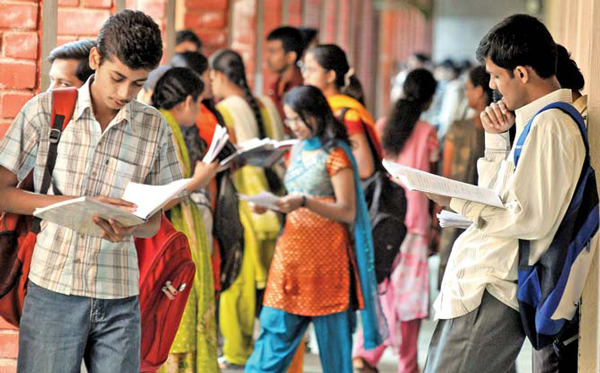 On the second day of Parliament's monsoon session, the Ministry of Social Justice and Empowerment's data revealed that funds for the Post-Matric Scholarship (PMS) for Other Backward Classes (OBCs) was yet to be released in all states and Union Territories (UT) of the country.
According to Minister of State for Social Justice and Empowerment Krishan Pal Gurjar, the centrally-sponsored scholarship was implemented all over India. As per the department's website, the scheme's objective is to provide financial assistance to the OBC students studying at post-matriculation or post-secondary stage to help complete their education. The income ceiling for eligibility of this scheme is Rs.1 lakh per annum including self-income.
However, a summary view of amounts allocated, released and utilised by each State shows that the Centre has not released funds for Bihar, Haryana, Himachal Pradesh, Punjab, Jammu and Kashmir, Dadra and Nagar Haveli, Daman and Diu for 2020-21. This despite the fact that the areas were allocated funds ranging from Rs. 34 lakhs to Rs. 11,398 lakhs.
In 2019-20 as well, the Centre had not released money for states like Bihar, Haryana, Punjab and Union Territories like Jammu and Kashmir as well as Dadra and Nagar Haveli that has not received funds since 2017-18.
Uttar Pradesh had the largest fund allocation of Rs. 21,917 lakhs in 2020-21 but received Rs.7,263.12 lakhs. Similarly, Madhya Pradesh was allocated Rs. 7,972 lakhs but received Rs. 2000 lakhs.
According to Gurjar, states and UTs utilised the released amounts of Central Assistance while also using funds out of their own State budgets. While Utilisation Certificates for 2020-21 had not been submitted possibly due to Covid-19, he said some of the states are yet to submit certificates for 2019-20 as well.
"Monitoring of funds and implementation of the Scheme is done through seeking physical and financial progress report along with the Utilisation Certificate as well as by review meeting from time to time with the Scheme implementing States/UTs," he said.
Last year, the National Campaign on Dalit Human Rights (NCDHR) criticised the Union Budget for reducing fund allocation for PMS, a critical scheme that helps in the upliftment of the marginalised.
Related:
Critical Govt Schemes for Dalit-Adivasis curtailed in 2019 Union Budget: NCDHR
Undermining the Constitutional thrust on social justice, NEP 2019 raises serious questions for educationists
MGNREGS under microscope: Members of Parliament ask for detailed performance report of scheme
No data, so no compensation: Centre's shocking revelation on migrant labourer deaths!