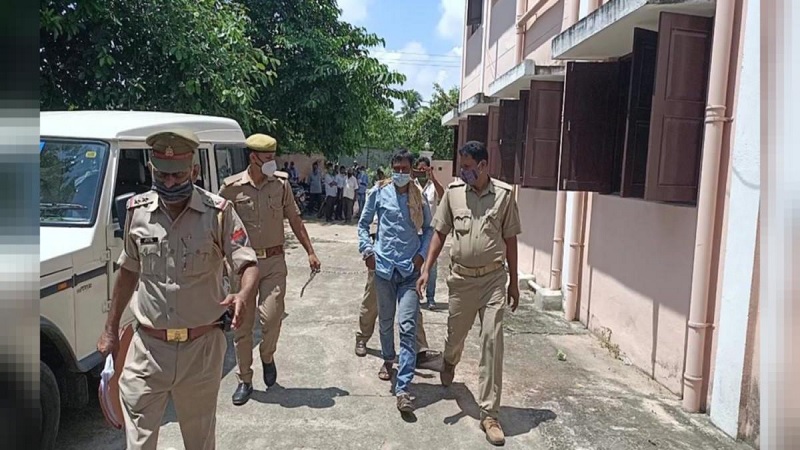 Image Courtesy:thewire.in
The UP police have arrested and taken on transit remand, a Muslim man from Odisha for allegedly making threatening calls to a Vishwa Hindu Parishad (VHP) member, and making 'derogatory' social media posts against the Prime Minister. Sayed Hasan Ahmed (42) a resident of Kusambi village near Salepur in Cuttack has been booked under section 507 (criminal intimidation), 153A (promoting enmity), 124A (sedition) and 504 (Intentional insult with intent to provoke breach of the peace).
The Wire reported that the complaint was made by VHP activist Kuldeep Panchal at the Singhawali Ahir police station of Uttar Pradesh's Bagpat district on July 10 and initially only a case of criminal intimidation was made out. Panchal had alleged that he was receiving threatening calls from a number that allegedly belongs to Ahmed, and police claim that further investigation led them to invoke other sections against the accused.
Ahmed, who owns a small shop of torches and plastic items in the Salepur market, has been accused of making "derogatory remarks" against Prime Minister Narendra Modi and UP chief minister Adityanath on social media, reported The Wire.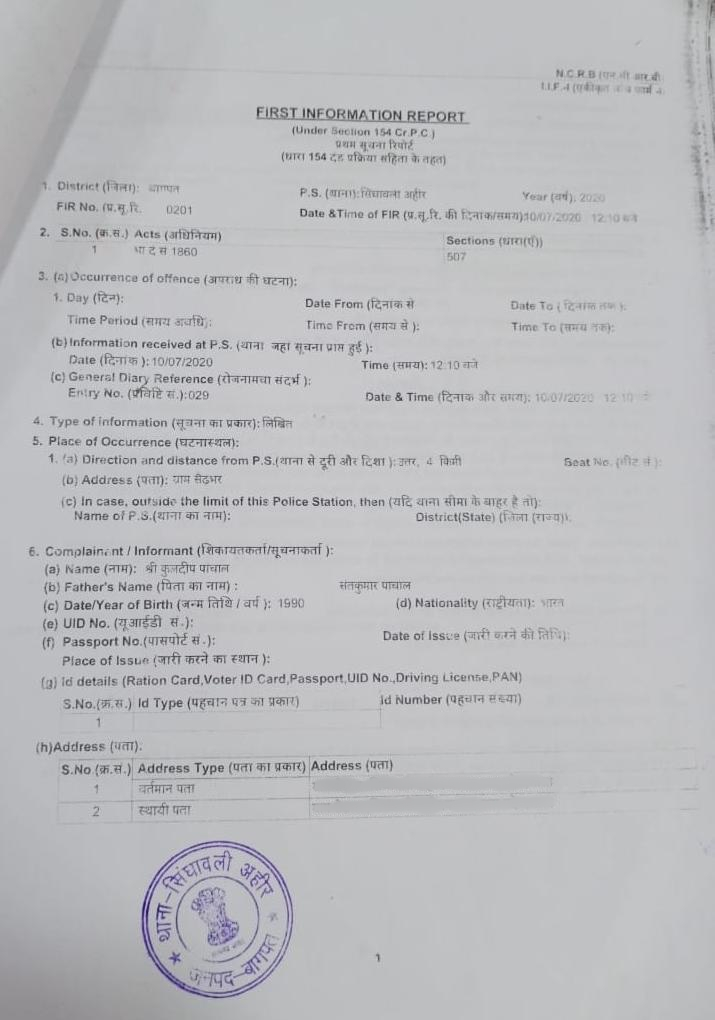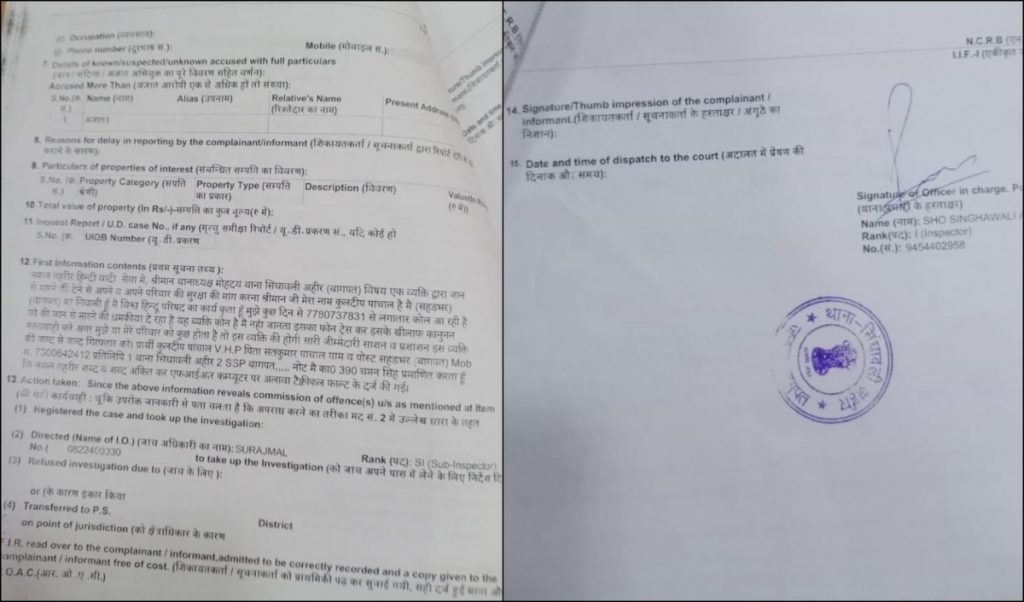 Bagpat police produced Ahmed before the Chief Judicial Magistrate (CJM) in Cuttack on September 4 seeking his transit remand and were directed to produce the accused before the Judicial Magistrate of First Class (JMFC) in Salepur. The JMFC has granted a 4-day remand for interrogation.
Ahmed's father told The Wire, "He (Ahmed) has never threatened anyone. There has never been any case against my son in our area. And just think how far apart from each other Bagpat and Salepur are." Local enquiries by the news portal revealed that Ahmed's family was reputed in the village and there has never been any complaints against Ahmed in the past. This was confirmed by Salepur police station which said he had no criminal antecedents. The locals said that it is very less likely that Ahmed would be capable of disturbance, let alone sedition.
Social activist Bidyut Mohanty described the arrest of Ahmed as a case of human rights violation. "Police appear to have acted in an overzealous manner," he remarked.
While this case may seem arbitrary, the continued vilification of the Muslim Community has been on the rise. The police seem to put no second thoughts before booking people for their posts on social media. In July, Jabalpur police arrested a 23-year old Muslim student was booked for mischief and outraging religious feelings for calling some members of right wing organisation, Rashtriya Swayamsevak Sangh (RSS), 'pigs'.
Related:
How the regime is hounding Human Rights Defender Dr. Kafeel Khan
Northeast Delhi riots: Crime Branch questions activist Umar Khalid again
Vadodara man booked for not disclosing religion during sale of property