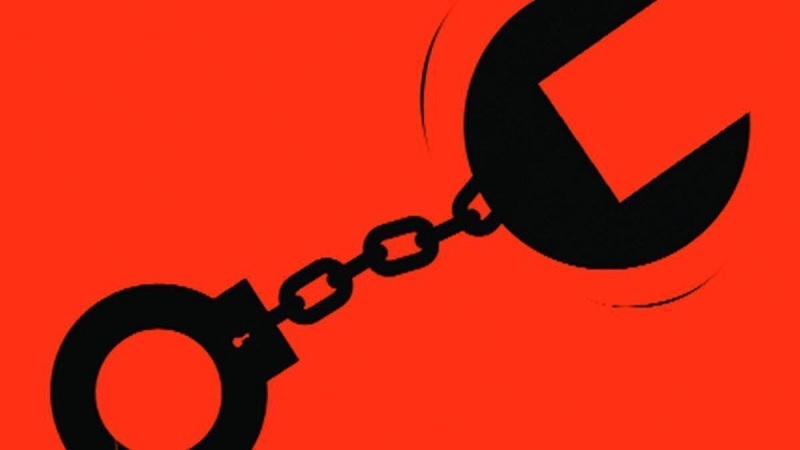 Image Courtesy:indianexpress.com
A Uttar Pradesh Police sub-inspector (S-I), reportedly under suspension, was arrested for allegedly making derogatory remarks against the Prime Minister as well as Uttar Pradesh Chief Minister, and also against a particular religion on social media. The cop, identified as Sub-Inspector Vijay Pratap Singh, was arrested on Saturday. According to a report in the Indian Express, the SI is currently under suspension, after cases had been filed at the Civil Lines police station last month.
Singh was sent to judicial custody, by a local court in Etawah, reported IE quoting station house officer (SHO) Civil Lines police station, Jitendra Singh. The report also quoted Additional Superintendent of Police, Etawah, Ram Yash Singh who said "a departmental inquiry against Vijay Pratap Singh was pending" and that a notice has been issued to him.
According to the report, police said that some local residents had filed complaints against Vijay Pratap accusing him of making derogatory remarks about Prime Minister Narendra Modi, and UP Chief Minister Adityanath on social media. Singh also allegedly made derogatory remarks, the state government and also a particular religion on. Two cases were filed against him. "In all, five cases have been filed against Vijay Pratap in Etawah," Jitendra Singh told the media.
The SI has had previous actions taken against him, stated the IE report. In March this year, police booked Vijay Pratap and three others for allegedly damaging a religious structure at a village in Sahso police station area in Etawah. Vijay Pratap was deployed in the village to ensure that local residents follow the lockdown norms. Police said Vijay Pratap allegedly told people to gather at a spot in the village and instigated them to damage a religious structure, reported IE. In July, a case was filed after Vijay Pratap allegedly got into a scuffle with a lawyer at court campus, said police. A case was filed at Civil Lines police station.
According to news reports the SI had earlier been 'warned' for posting 'derogatory comments against the PM, and the CM,' on social media. Uttar Pradesh police seem to be paying special attention to social media posts, and are acting against anyone they feel is commenting unfavourably on the UP government.
Recently, the Uttar Pradesh Police had arrested Delhi-based journalist Prashant Kanojia, for the second time this year, allegedly over his social media posts. He was arrested on Tuesday, August 18, from his south Delhi residence and taken to the local police station. Kanojia will reportedly be taken to Lucknow for further investigation "in connection with some tweets". According to his wife as they arrested Prashant UP police said, 'Tweet ka mamla hai.' When I asked them which tweet are they talking about, they said, 'Bohot tweet kiye hain tumney, upar se orders aaye hain humein, follow toh karna padega'." (Translation: It's about tweets, you have tweeted a lot, the orders have come from above, we have to follow them.)
Kanojia had been locked up in jail for a month now.
Related:
BJP government under Adityanath is torturing the people in UP: Sanjay Singh
No warrant, no due process: UP's 'Special Force' to bend all rules!
Heer Khan arrested by UP police for posting abusive anti-Hindu video
BJP IT cell has gone rogue: Subramanian Swamy
Delhi-based Journalist Prashant Kanojia arrested by UP police for "some tweets"