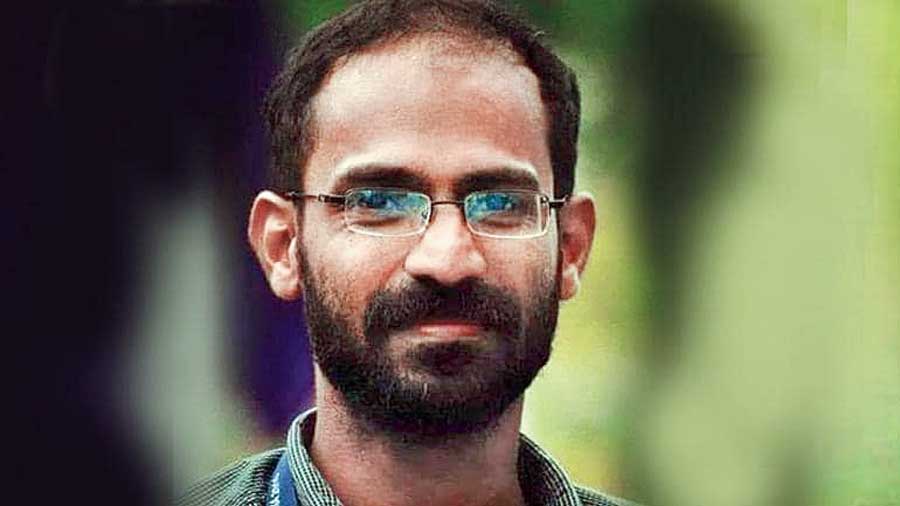 The Uttar Pradesh Police have filed a charge sheet against Kerala journalist Siddique Kappan and others, including Popular Front of India's (PFI) students' wing leader K A Rauf Sherif, reported LiveLaw.
Campus Front of India's (CFI) National General Secretary, Sherif, CFI National Treasurer Atikur Rahman, Delhi CFI General Secretary Masud Ahmed, Kappan and Mohammed Alam, who is a member of the CFI and the PFI, were all reportedly present in the court of Additional District and Sessions Judge Anil Kumar Pandey.
Special Task Force official Vinod Sirohi told the Scroll.in, "The documents contain details of our investigation and our findings against the persons who were arrested while on their way to Hathras and others."
According to an Indian Express report, the chargesheet lists more than 50 witnesses to support the police charges. The UP police alleged that Kappan and others received funds totalling almost Rs. 80 lakhs from financial institutions in Doha and Muscat to create unrest in the state, as per The Hindu. They claimed that incriminating evidence was recovered from the laptops and mobile phones of the accused persons.
As per some media sources, Defence counsel Madhuban Dutt said that the 5000-page charge-sheet has been filed against the eight accused and they will consider moving the High Court after going through it.
All accused have been charge sheeted under sections 153 (A) (Promoting enmity between different groups on ground of religion, race, place of birth, residence, language), 124(A) (sedition), 295 (A) (deliberate and malicious acts, intended to outrage religious feelings), 120(B) (criminal conspiracy) of the Indian Penal Code and sections 17 (punishing for raising funds for terrorist act) and 18 (punishment for conspiracy) of the Unlawful Activities (Prevention) Act.
Siddique Kappan, along with Atikur Rahman, Masud and Alam were arrested on October 5 last year, while they were on their way to Hathras to cover the alleged rape of the 19 year old Dalit girl.
The police claimed that they were all PFI activists and their student wing (Campus Front of India) leaders were going to Hathras under the garb of journalism with a very "determined design to create a caste divide and disturb law and order situation." In February, 2021, Siddique Kappan was granted interim bail for five days to meet his ailing 90-year-old mother in the hospital by the Supreme Court.
Related:
SC grants 5 days interim bail for Siddique Kappan to meet his ailing mother
Siddique Kappan used "journalist cover" to disrupt law & order: UP Gov't to SC
Muslim journalist, 3 others arrested near Hathras, booked under sedition law