PM Modi's address at the hackathon event aired only briefly at DD Podhigai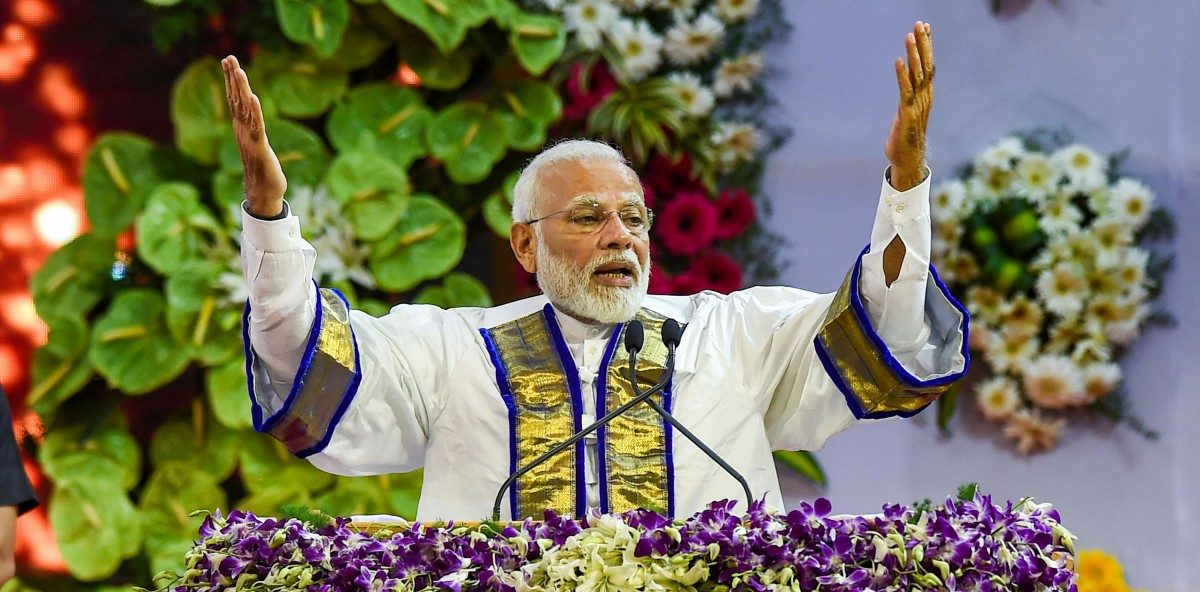 Image Courtesy: PTI
On Tuesday, PrasarBharati, India's public broadcaster suspended a Chennai Doordarshan Kendra official R. Vasumathi citing 'disciplinary action'. The action came in the wake of complaints that PM Modi's speech at the hackathon event at the IIT Research Park in the city, was not live cast on the channel.
The order issued by PrasarBharati Chief Executive Officer ShashiShekharVempati said that the Assistant Director (Programme) R. Vasumathi was being placed under suspension under Rule 10(1) of the Central Civil Services (Classification, Control and Appeal) Rules, 1965.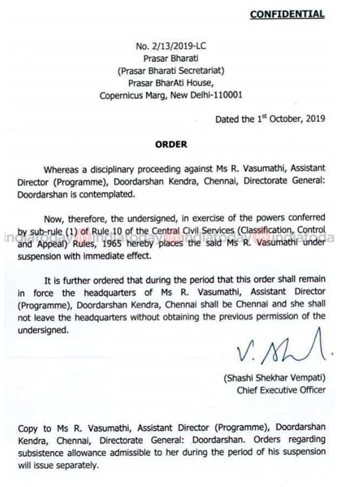 (Source – India Today)
Though Vempati did not state any reason for her suspension, a source at PrasarBharati said that Vasumathi had been placed under suspension because her decision not to telecast the speech had been seen as 'wilful insubordination'. They said that Vasumathi'sindependent and unilateral decision against telecasting portions of Modi's speech violated the directions given to her.
"DD News was telecasting the programme live. So there was no reason for DD Podhigai to not follow suit. Even though she was asked to beam the event live, she decided not to, which is tantamount to insubordination", a top official said.
The Prime Minister had addressed three gatherings in Chennai on September 30. While two of the events were telecast live, only a part of the hackathon was telecast.
Technical Issues or Political Motives?
The missed telecast was noticed by a Twitter user with alleged rightwing leaningstagged the handles of the Prime Minister and the Information and Broadcasting Ministry citing political motives for the non-telecast.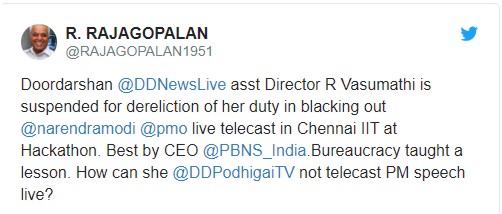 Another source said that the Prime Minister's Office (PMO) noticed that the speech had not been live telecast and had enquired about it.
While one official claimed that the crew at DD Podhigai did not receive the requisite permission to go live, another official said that the as per norms, DD National had telecast the speech live.
Defending the failure to go live, some DD Podhigai officials mentioned that they faced difficulties in the telecast of the speech since its crew could not enter the venue. They also said that even if the schedule of the channel is vetted, sometimes changes are made depending on the need.