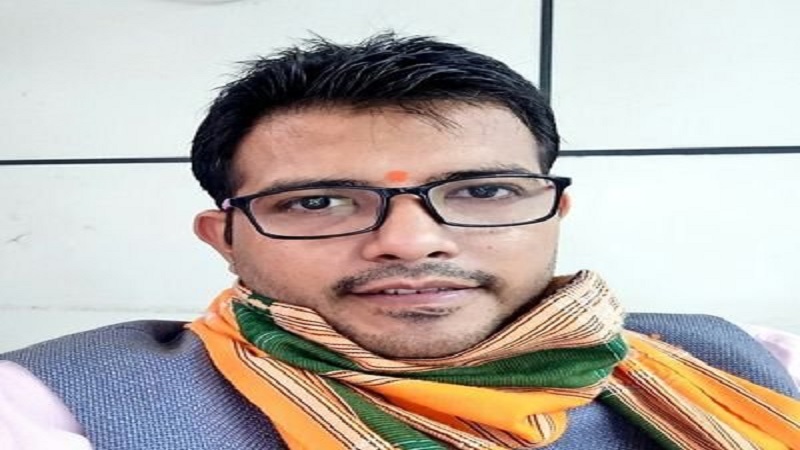 Image Courtesy:Twitter
It has been seven years since practising Supreme Court lawyer Prashant Patel Umrao demanded the massacre of Muslims and demolitions of Masjids on Twitter in 2013. The social media platform has done nothing to curb Umrao's comments that in recent years have grown further divisive.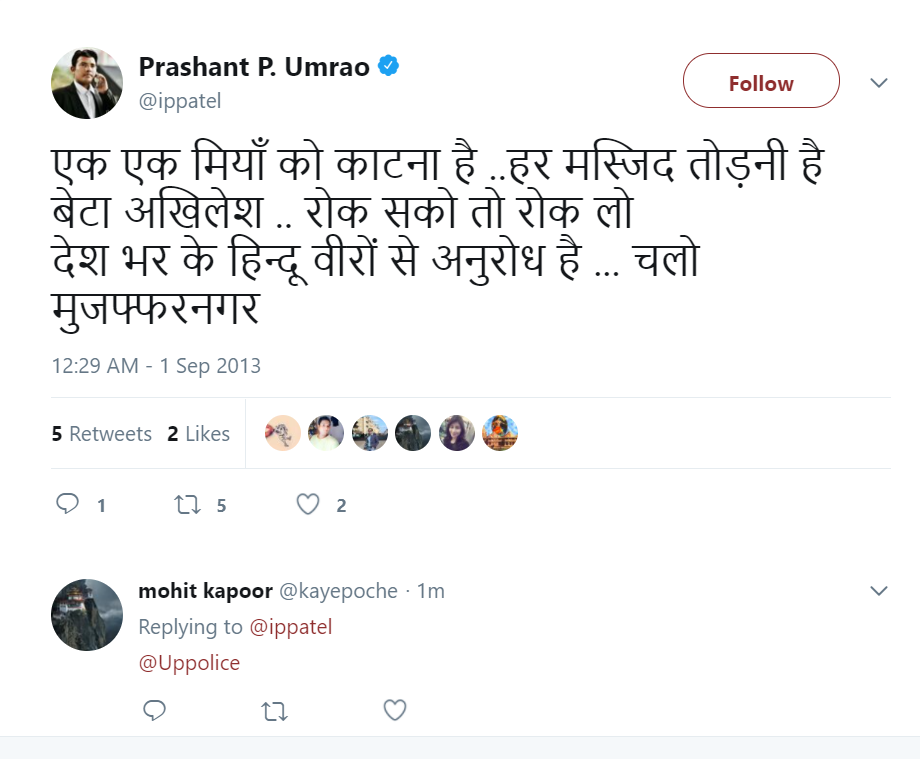 Most of his hate speech is allegedly aimed specifically at the Muslim community. His most recent tweet criticises the Tanishq Jewellery for trying to create the image of a "black empire" in India by allegedly putting a "burqa" on the Indian map that locates the brand's stores.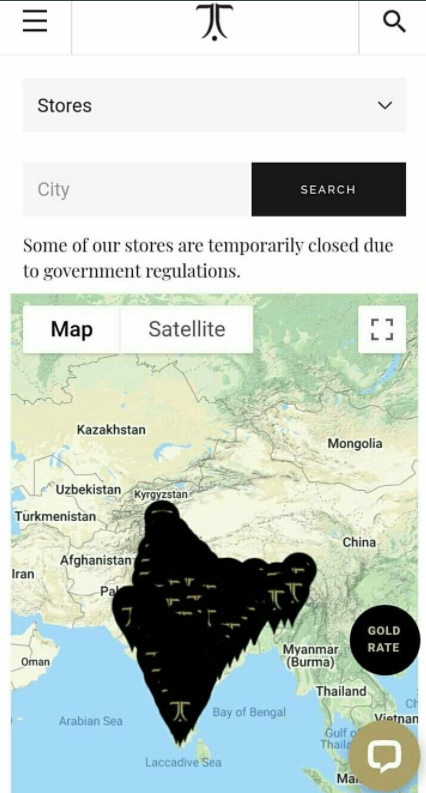 The advocate with over 1,89,000 followers often tweets warning people against trusting Muslims by allegedly manipulating local stories to suit his agenda. Recently he brought up an incident in Uttar Pradesh wherein a quack doctor allegedly gave a poisonous injection to one of his patients. Umrao pointed out that his name was "Javed" and that people should be careful of individuals with such names even though the doctor's religion had nothing to do with the incident.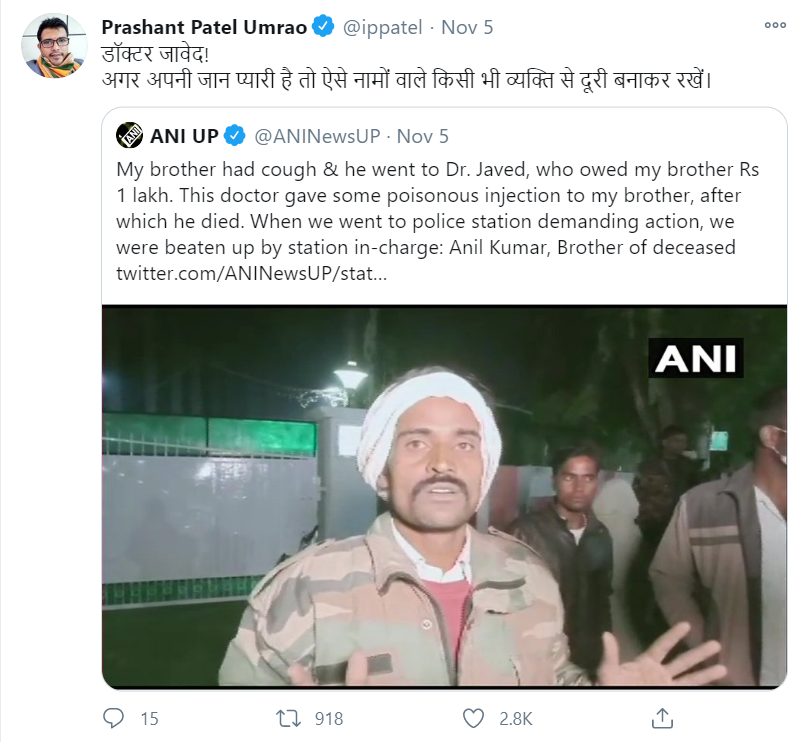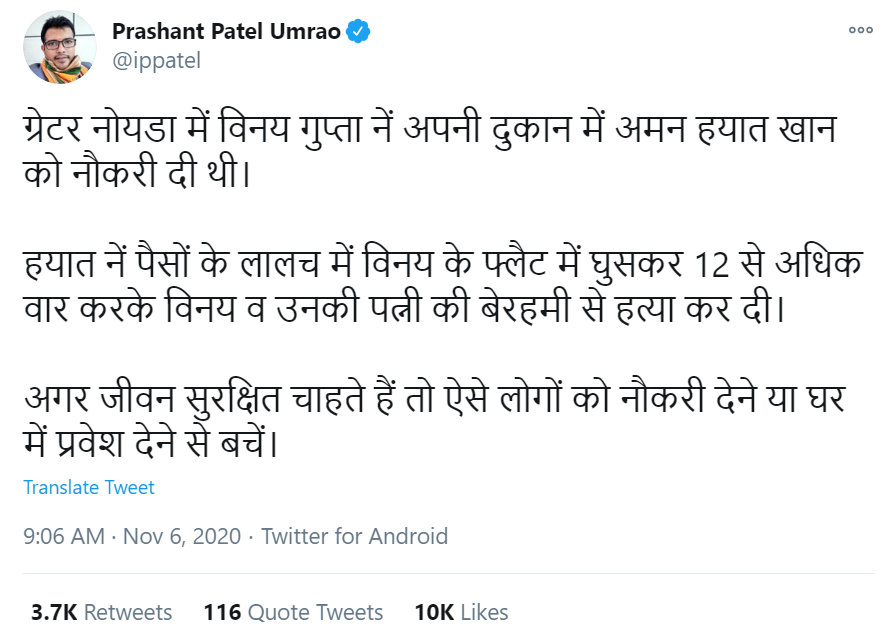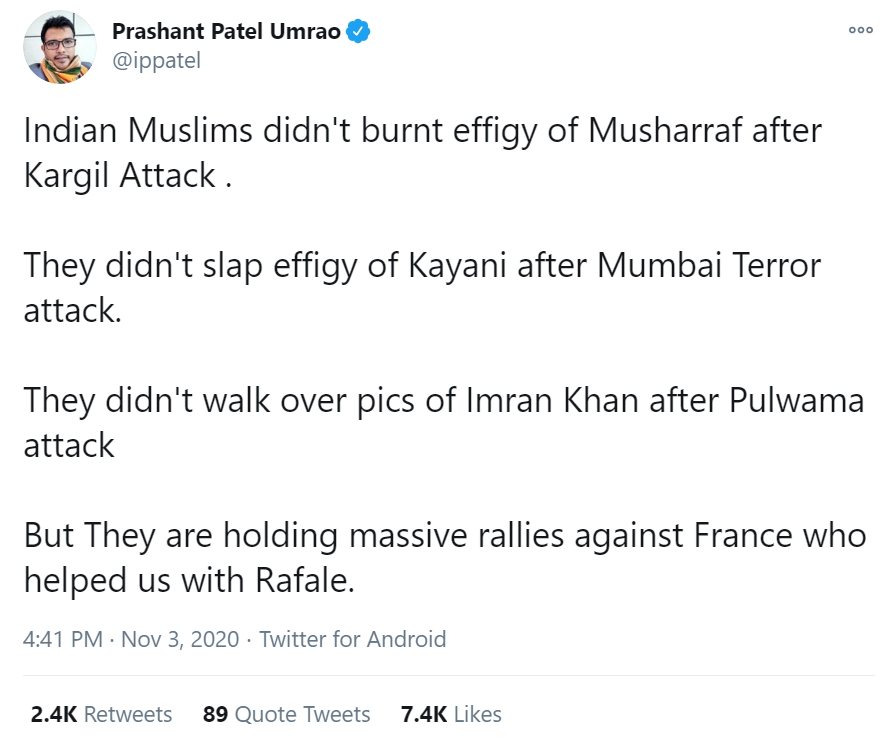 In 2018 alone his account had been flagged eight times for spewing fake news incidents like an alleged case by a Muslim lawyer against a Hindu ritual, senior journalist Rajdeep Sardesai's call for killing thousand Hindus or propagating claims that the Kathua case never happened.
A further look at his feed also shows his favourable views towards the lynching of Muslims and questionable historic figures like Hitler and Nathuram Godse all to maintain the support of the right-wing elements of society.
Umrao specifically targets minority sections of society to cater to the Hindutva extremists who loyally follow his account.
Our take:
At a time when hate speech has become a grave concern for India, it is most pertinent that social media platforms like Twitter take down such accounts that regularly attack minorities and threaten the unity of Indian society. Netizens need to question why despite repeated violations, such accounts continue to exist on virtual platforms.
Related:
Kolkata police file an FIR against fake news repeat offender Madhu Kishwar
Watch: Samirul Islam on how fake news is changing the narrative in Bengal
Can't restrict circulation of fake news on social media: MP High Court
Tanishq takes down advertisement after being bullied by trolls for depicting 'Love Jihad'