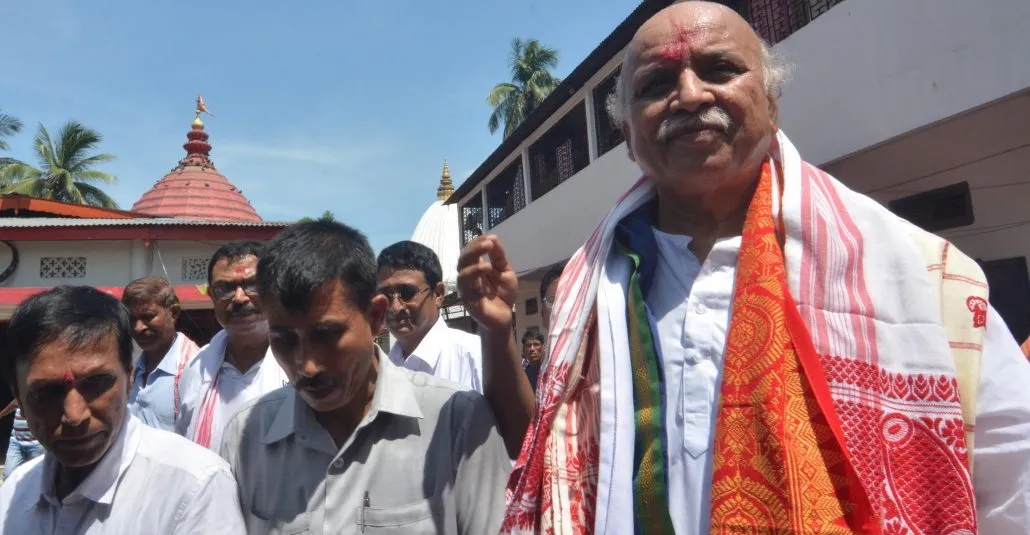 Hatred is the chosen metaphor for Pravin Togadia, the international general secretary of the AHP. Since his vitriolic speeches in the early 2000s in Gujarat and central India, Assam is now his chosen venue.
In his speech made on April 6, in Golokganj, Dhubri district, this year, he had claimed that Dhubri now has only "20% Hindus" with 12,00,000 Muslims having "infiltrated" from Bangladesh, he had demanded a DNA test of Muslim migrants who came here after 1951! Exhorting the BJP-led state government to send those who 'fail;' the test to be despatched to detention camps, he had even applauded Chief minister Himanta Biswa Sarma for "freeing Assam's land from illegal Bangladeshi encroachers". He further demanded that Sarma "detected, isolate and deport" illegal migrants claiming that "illegal infiltrators" were living freely in Assam. He went on to suggest if "Bangladesh did not take back the illegal foreigners, India must capture an area of Bangladesh!"
That was then, there is more, now. This time in the Karimganj district of Assam. As reported by Pratidin Time, Assam on December 11, 2022, Topgadia, again brazenly the targeted minority community, demanded that they be barred from equality of existence and constitutional rights. Addressing a mob there, he said, "I'll bring in a law whereby there can be no SP, PM, DM from any other community." He added, "in my Hindu rastra there will be no Sabka Sath Sabka Vikas. For me, vikas (development) is only for Hindus.
He also claimed, "It's our land and we are its rightful heirs " "We will bring the Uniform Civil Code just like Ram Mandir and will control the Muslim population." He goes on," in my regime no Muslim (will) get any constitutional post". He also spoke about the citizenship issue in Assam " Every Hindu may be he Bengali, Nepali or Assamese –a Hindu cannot be a D voter. If this 'D' is not removed for the Hindus, we will start protest."
Using the metaphor of Badruddin Ajmal to bait the Muslim minority, he taunted the chief minister, "I am shocked that Ajmal has not been arrested, no soft corner should be shown for "them"/him." Referring to the historical figure of Prithvi Raj Chouhan, he said that he had made a cardinal mistake and allowed to be ruled by a Muslim; that mistake should not be made again. Speaking in Karimganj, he opposed the name 'Karimganj', saying that 'Karim' has been derived from the name of a Bangladeshi. (He said that Karimganj name was derived from Karim Choudhary.) Instead, he said that Karimganj should be referred to as Dev Bhumi. Togadia added, "this Dev Bhumi cannot be named after a Bangladeshi"
The speech can be listened to here:
Related:
CJP Impact: NCM acts on CJP's complaint against Hate Offender Pravin Togadia