My daughter still hides under the bed when she sees a cop: Rashminara Begum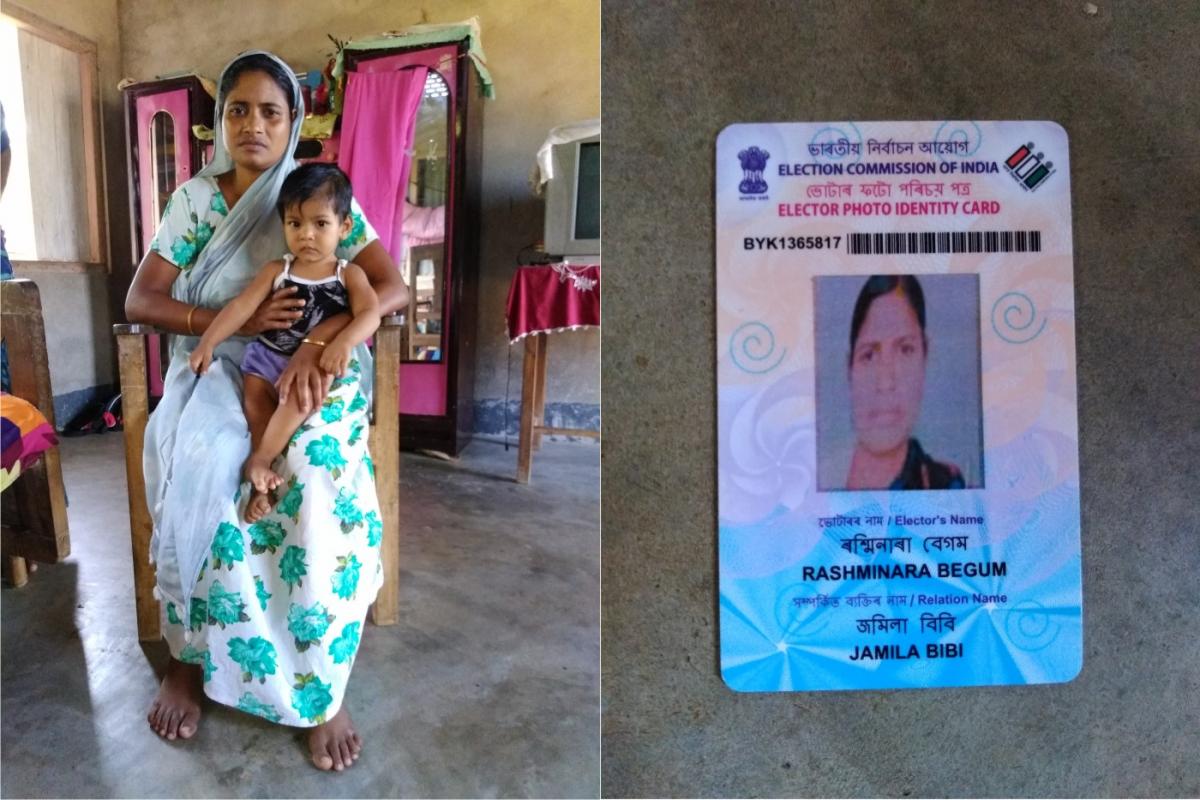 This story is a part of our series on people in Assam who have been declared foreigners after an allegedly flawed and arbitrary process of determining citizenship. Even as the final list of the National Register of Citizens (NRC) is all set to be disclosed on June 30, 2018, thousands of people have had their citizenship stripped on account of minor discrepancies in paperwork. Many such stateless people are languishing in detention centres pending deportation to Bangladesh, while some are on the run. Here's the story of Rashminara Begum who was arrested and placed in a detention centre even while she was pregnant.
Nazifa Yasmin is just about a year old. She is toddling about her home in Morigaon in Assam feeling a bit restless. She is unable to sit still, and just as she is about to step on important paperwork and identity documents, her mother Rashminara Begum scoops her up, puts her on her lap and lovingly says, "She is lucky for me. I got out of prison because she came into this world!"

In 2016, Rashminara was served notice stating she was to present herself before a Foreigners Tribunal (FT) as she was a suspected Bangladeshi. She submitted all documents necessary and was shocked when the FT ruled that she was a Bangladeshi. The ruling was based on an error in her date of birth. Two different school leaving certificates gave two different dates of birth. The village where Rashminara grew up had been washed away by the Brahmaputra along with her school in the 2004 flood. She lost all her family's documents from the pre-Independence days, including a certificate saying that her grandfather was a freedom fighter and Congress leader. She had no way to get additional documents to prove that the discrepancy in the date of birth was just a clerical error by the school authorities. She was promptly moved to the Kokrajhar Detention Camp in North Assam on November 9, 2016.