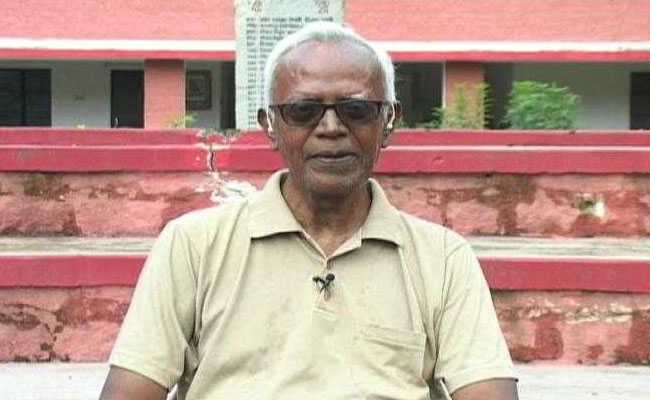 Jesuit Priest Father Stan Swamy, the 83-year-old human rights defender, who is lodged in Taloja Jail, has written a short poem in his latest communication from jail. As he prepares to spend Christmas in jail, instead with his beloved tribal community and his colleagues back home in Ranchi, Swamy shares thoughts on equality, compassion, and even of oneness with nature, that is perhaps what most inmates hold on to as they await justice.
The oldest person to be questioned and arrested in the Elgar Parishad case, Fr Stan Swamy, was sent to judicial custody by a Special National Investigation Agency (NIA) court. The well known tribal rights activist and educator was arrested by the NIA from his home in Bagaicha in Ranchi, at night on October 8. Frail and aged, was then taken at dawn on October 9, by the 9.30 A.M flight from Ranchi to Mumbai for a hearing at the Sessions court and the charge sheet was filed.
Fr. Swamy has been lodged in Taloja Jail since then. He suffers from Parkinson's disease, which makes it difficult for him to even hold a cup or a glass to drink water. He had to move court to be provided a straw or sipper for this purpose, but the National Investigative Agency (NIA) was given 20 days to respond to the request. It took immense public pressure for his old sipper to be handed to him, many weeks after his request.
For Christmas 2020, the Jesuit Priest who had jumped the walls of the Church to serve the Jharkandi people, continues to hope for a just and wual world.
https://twitter.com/JharkhandJanad1/status/1341334473724448769
Prison life is a great leveler, Fr Stan recently wrote from his prison cell. This poem encapsulates his thoughts this Christmas…
Meanwhile, the St Peter's unit of the Bombay Catholic Sabha (BCS) has sent out an invitation to everyone to join in a symbolic gesture "to consider dispelling the darkness of injustice via the light of our Christmas Stars that we hang out this year."
"Star for Stan" is the theme chosen by the parish team, a way of letting the Christmas stars that hang outside homes to celebrate the festive season, "speak out for Fr Stan and the others like him who are languishing in jail." The BCS has asked everyone to title their themes along similar lines and then design their own Christmas star: "Stars Behind Bars" and "Stan our Star" were popular suggestions, "let your design show that 'stars' can be jailed but starlight cannot," stated the BCS in its message.
"Use your imagination and spread the Light of Truth. Let us banish darkness and injustice.
Let the Winner be Light & Justice," added the BCS.
Related:
Early Christmas miracle: Taloja jail authorities show compassion, give Fr. Stan
Jharkhand MP writes to President demanding Fr. Stan Swamy's release
Bhima Koregaon case: Stan Swamy's bail plea rejected