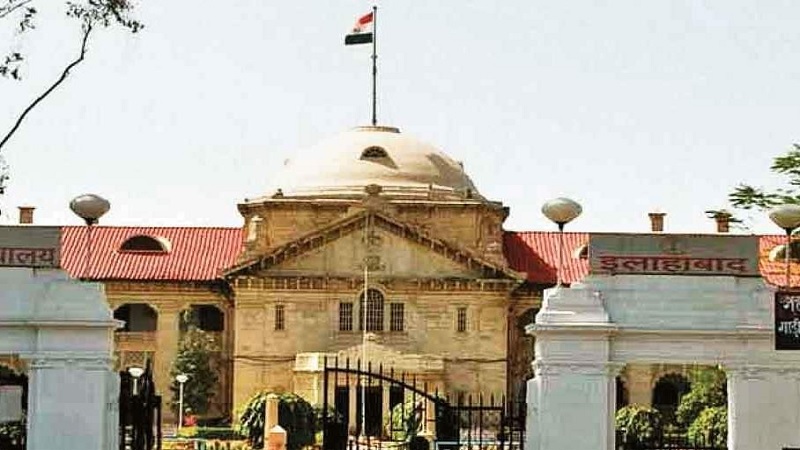 Image Courtesy:livelaw.in
On November 11, 2020 the Allahabad High Court ordered the State Government to take appropriate and remedial action to improve the condition of the Basti District Jail in In re: Reference to the condition of District Jail, Basti vs State of Uttar Pradesh (Crl. W.PIL No. 28 of 2020)
The Division Bench comprising the Chief Justice Govind Mathur and Justice Shashi Kant Gupta said, "In view of it, we deem it appropriate to call upon the State to respond to the report and also to take all necessary steps to satisfy the deficiencies so pointed out. The appropriate and remedial action be taken forthwith."
Background
Sri Vinay Kumar Jaiswal, Secretary, District Legal Services Authority, Basti had submitted a report pertaining to his inspection of District Jail (Basti) to the Hon'ble Administrative Judge, District Judgeship, Basti.
Hon'ble Administrative Judge forwarded the same to the Chief Justice for necessary action and the Chief Justice, in his administrative functioning, considered it appropriate to place the report before the Bench having roster to hear it as a public interest litigation.
The detailed report states the deplorable conditions of the jail. "…it appears that in District Jail, Basti beside over-lodging of prisoners beyond its capacity several other deficiencies are existing. In the detailed report, the Secretary, District Legal Services Authority, Basti has noticed lack of hygiene, cleanliness, medical facility, infrastructural issues and the issues relating to vocational training."
The report also states that the parole applications submitted by the inmates too take much time in their disposal. No library facility is available at the prison and no material is made available for executing literacy and education programs.
Most of the CCTV cameras are also non-functional in the jail premises. As per the averments contained in the report, the prisoners suffering with coronavirus infection are kept in a separate building, but no coronavirus protocol is adhered to.
Court's observation
The Division Bench said, "The report reflects apathy of the Authorities concerned to have reasonable prisons which are necessary to lodge convicted as well as under-trial prisoners."
"Suffice to state that in globally accepted criminal jurisprudence the doctrine of deterrent punishment is leaving space for reformative theory. In our country, we have accepted a mixed formula, i.e., of deterrent punishment and reformation of criminals in prisons which are nowadays known as reformatories," added the Bench.
The court further opined, "It is also well settled that the prisoners too are having human-rights and whatever requirements noticed in the report are nothing, but essential ingredients to ensure application of the rights aforesaid."
After directing the State Government to take appropriate steps, the court listed the matter for hearing on November 25, 2020.
The order may be read here:
Related:
What lies behind the high walls of Indian prisons?
Does India uphold Prisoners' Right to Health?
Delhi jails most crowded; number of unnatural deaths on the rise: Prison report 2019