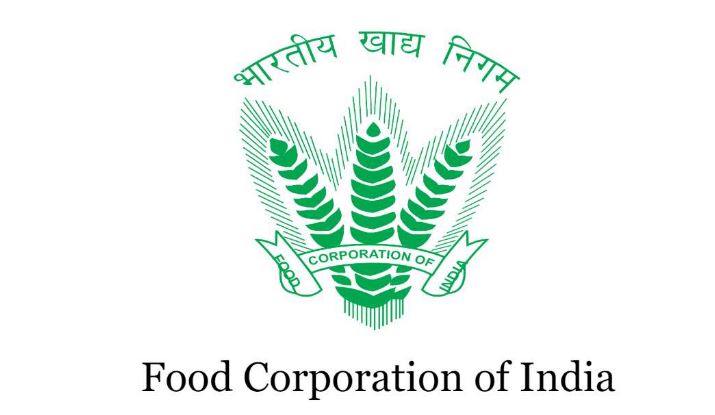 Farmers of the Samyukta Kisan Morcha (SKM) announced that all Food Corporation of India (FCI) offices will be gheraoed (surrounded in protest) from 11 AM to 6 PM on April 5, 2021 to observe 'FCI Bachao Divas,' said All India Kisan Mazdoor Sangh (AIKMS) General Secretary Ashish Mittal.
On April 3, farmers said in a press note that the state of FCIs is a matter of both food growers' and food eaters' future. Leaders appealed to people to participate in large numbers and demand a legal guarantee for Minimum Support Price (MSP) along with a call for a more efficient Public Distribution System (PDS).
Earlier, the Government of India claimed that huge costs for handling food storage like Rs. 37 per kg for rice and Rs. 27 per kg for wheat. However, Mittal point out that the central government has not cleared all dues of this FCI expense for past several years, bringing the total debt on FCI to Rs. 3.81 lakh crores. The Government of India pays more than 8 percent interest on this.
"The budget allocation for food subsidy continues to remain around Rs. 1,15,000 crores for last several years and even this amount is not spent by the government," said Mittal.
Moreover, under the Essential Commodities Amendment Act 2020 – one of the three laws condemned by farmers – the government has freed up stock limits by all private traders and corporates, allowing an annual increase in foodgrain prices by 50 percent. Mittal warned that such a provision will increase food hoarding and black marketing.
"The new Mandi Act will promote private mandis and practically wind-up government procurement and MSP rates. The Acts will increase control of private sector in food storage, cold storage, food processing and marketing. Ultimately, the government plans to wind-up subsidised food distribution and reduce it to a cash transfer scheme under pressure from WTO. It plans to sell off FCI warehouses to the private sector to pay off debts," he said.
Farmers condemned this plan considering the governmental responsibility to ensure India's food security. The AIKMS estimated around 81.35 crore PDS beneficiaries, who receive a 5 kg of monthly ration, will be forced to buy from open market. PDS supplies around 50 million tonnes of food to the poor. It also dismissed government claims that there is surplus food in India pointing out that India is rated at 94 out of 107 countries in the Global Hunger Index.
Another reason, farmers intend to gherao the offices is to decry the changes in FCI rules for the procurement system of crops which will increase problems of sale by share croppers. Farmers across India continue their opposition to the three farm Acts – the Farmers (Empowerment and Protection) Agreement on Price Assurance & Farm Services Act, the Farmer's Produce Trade and Commerce (Promotion and Facilitation) Act, and the Essential Commodities (Amendment) Act.
Related:
Farmers to commemorate Samvidhan Bachao Diwas on Babasaheb Ambedkar's birth anniversary
Assam's rice farmers express fears concerning government's free rice scheme
Farmers may lose nearly Rs. 5,000 crore this season: MSP Loot Calculator