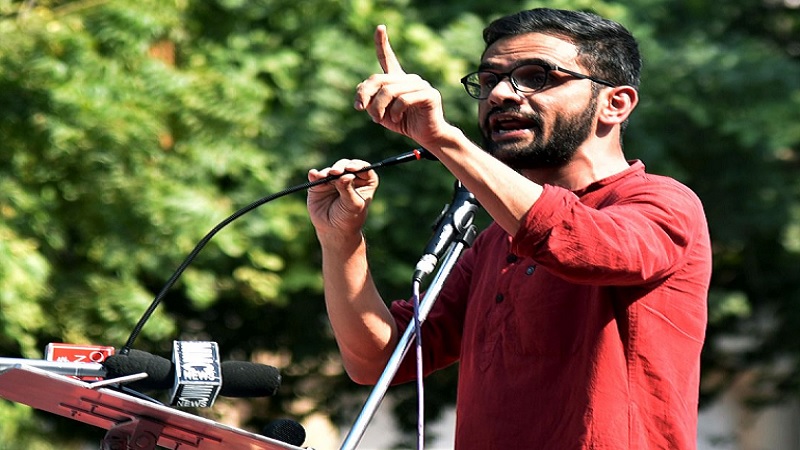 Image Courtesy:rediff.com
Delhi Sessions Court continued to hear Dr. Umar Khalid's bail plea in the Delhi riots conspiracy case, where his counsel Senior Advocate Trideep Pais argued that creating a chakka jam (road block) or being a part of a Whatsapp group cannot be a criminal act. He argued that Chakka Jam is not an offence and that it's used by students and also done in various agitations.
Reading the contents of the first supplementary chargesheet, Pais submitted that the allegation is in pursuance of common conspiracy, the protest of December 10, 2019 was held. He argued that the police have no material to show that Khalid was present at Jantar Mantar. He also rebuffed the allegation that Khalid created the Jamia Coordination Committee Whatsapp group. He further argues that there were others who were a part of the group, however, they were not made accused in the case. How is being a part of the group a crime when all these people who have responsibilities are not an accused, he questioned. He pointed out that during the four months that the group was active, there were only 4 messages by Khalid and rest have written multiple messages yet, only he has been arrested among them.
He also pointed out that there was only one police witness from the entire crowd and he was found in August 2020, one month before Khalid's arrest; also, that witness only named a few people who are now accused in this case, from the entire crowd. He also stated that the chargesheet alleges that Khalid visited Jamia which resulted in violence there, however there is no witness to prove this.
"The protest was secular, the chargesheet is communal," declared Pais during the arguments.
As we have previously reported in SabrangIndia, Pais has also argued that the Police misquoted Khalid's speech and the chargesheet against him is a fertile imagination of the Police.
In September, Khalid, who has been booked under the anti-terror law, completed a year in prison. He has been accused of sections 13 (Punishment for unlawful activities), 16 (Punishment for terrorist act), 17 (Punishment for raising funds for terrorist act) and 18 (Punishment for conspiracy) of the Unlawful Activities (Prevention) Act, 1967.
The arguments on behalf of Dr. Khalid will continue on November 8.
Related:
Chargesheet against me looks like a film script: Umar Khalid to court
Delhi violence: HC transfers Judge who criticised Delhi Police's investigation
Delhi violence: Jailed activist Gulfisha Fatima accuses Delhi Police of diversionary tactics