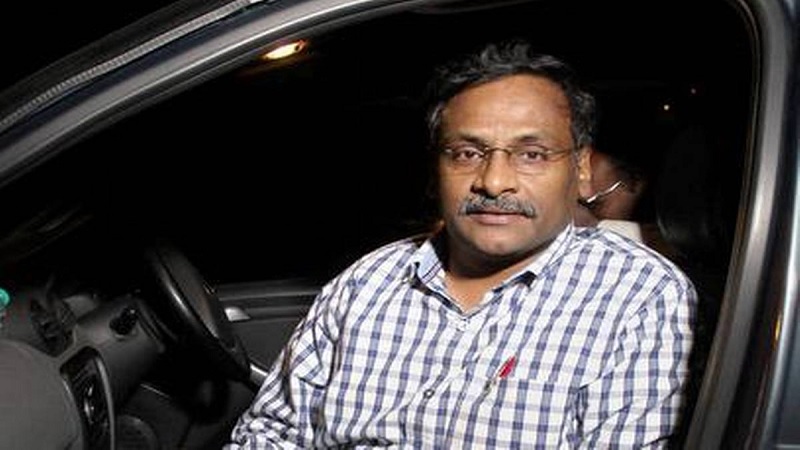 Image Courtesy:thehindu.com
On December 10, a day observed across the world as the International Day of Human Rights, the Committee for the Defence and Release of Dr. G N Saibaba has reiterated its demand for the release of the veteran human rights defender who is not only ailing and disabled, but is being virtually held as a political prisoners, merely for his human rights advocacy work.
The Committee, Chaired by Prof. G. Haragopal, reiterated its demand that the State should uphold the Rights of Prisoners and release Dr. G.N. Saibaba, former Professor of English at University of Delhi. Prof Saibaba has been lodged in what is called an "Anda cell" of the Nagpur Central Jail in Maharashtra for over four and a half years. He was sentenced to life imprisonment by Gadchiroli Session Court under the draconian Unlawful Activities (Prevention) Act (UAPA). This was seen as an attempt by the State to silence a vociferous advocate of human rights who has worked tirelessly to demand justice and equality for Dalits, Adivasis, religious and ethnic minorities, and other oppressed and persecuted groups.
The Committee recalled that Dr. Saibaba has "campaigned for the rights of exploited and oppressed sections of our society including Dalits, Adivasis, Muslims and other minorities" and in jail is now "unable to move without the help of at least two people." The Committee shared that he suffers from around 90% physical disability, and additional ailments including "Hypertrophic Cardiomyopathy with left ventricular dysfunction, hypertension, kidney stones, a cyst in his brain, pancreatic problems and attenuation of the shoulder and arm muscles and nerves resulting in partial paralysis of his upper limbs, most of which developed in jail." His medical report was recently made available by the jail authorities, only under RTI, and according to the committee an "examination of these medical reports reveals that Dr Saibaba must be given immediate and intensive medical attention, especially for his deteriorating shoulder muscle strength."
Recently, Scholars at Risk (SAR) Academic Freedom Monitoring Project, recently released its report "Free to Think 2021" which documents 332 attacks on higher education communities in 65 countries and territories It also mentions Professor Gokarakonda Naga Saibaba, and states that he was "wrongfully convicted and sentenced to life in prison on terrorism charges" adding deyails of his medical conditions.
According to the Committee for the Defence and Release of Dr. G N Saibaba, "Since his incarceration, he has not been given proper medical treatment except performing few diagnostic tests" as the Central Jail at Nagpur "does not have proper health and other facilities. In fact, there is an utter disregard for the rights of disabled persons." Parole applications of Dr. Saibaba have also been rejected thrice by the Jail Authorities, including when his mother passed away a year ago. He was denied parole again, when he wished to attend the one year death anniversary of his mother.
"The Supreme Court of India in various cases has taken a serious note of the inhuman treatment of prisoners. India is also a signatory to the International Covenant on Civil and Political Rights (ICCPR), which recognises the inherent dignity of human beings and the ideal of free human beings enjoying civil and political freedom" stated the committee, adding that "even at the time of incarceration a human being cannot be deprived of his basic rights and his/her inherent dignity must be respected and maintained." India is a signatory to the United Nations Resolution 70/175 on Standard Minimum Rules for the Treatment of Prisoners (known as the Nelson Mandela Rules).
On National Human Rights Day, "India has expressed that the countries should follow their constitutional principles," recalled the Committee for the Defence and Release of Dr. G N Saibaba, seeking his "immediate release" as well as of "all others incarcerated in the same case by giving bail or parole."
The Committee's demands are:
• Government of Maharashtra to provide proper medical and other facilities to Dr. G.N. Saibaba.
• Grant parole to him as he is eligible to get parole. Grant bail or parole to the other persons of the same case.
• To shift him from Nagpur Central Jail to Cherlapalli Central Jail, Hyderabad as per request submitted to the Maharashtra Jail Authorities by his family members.
Related:
An attack on one scholar is an attack on all: Scholars at Risk
On what basis has GN Saibaba been sacked from DU?