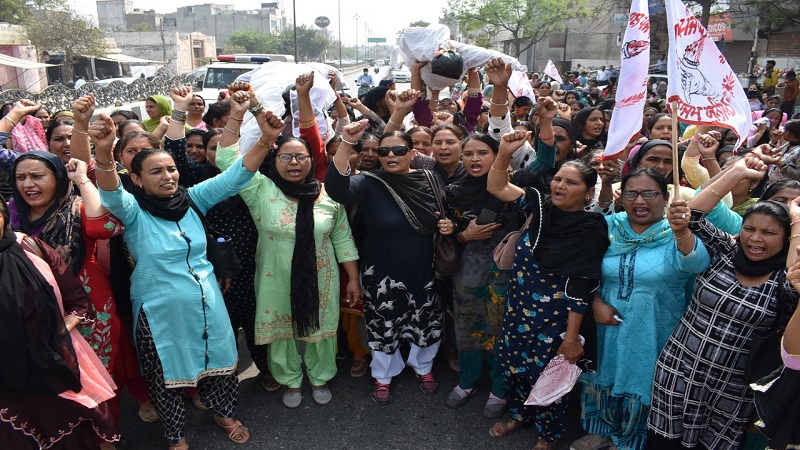 Punjab's anganwadi workers union on March 16, 2021 questioned why and how concerned women were to distribute ration among beneficiaries when the state government is yet to supply adequate food supplies to centres.
On March 13, State Social Security Women and Child Development Minister Aruna Chaudhary announced the closure of all anganwadi centres as a precautionary measure due to rising Covid-19 cases. Additionally, she assured children and other beneficiaries that workers would visit door-to-door and distribute ration to maintain nutritional support.
However, speaking to SabrangIndia, Anganwadi Workers State Union President Hargobind Kaur asked, "How are we to provide food to children when the government hasn't sent us the proper ration?" She elaborates, "If they send dry milk, they don't send sugar. When they send that, they don't send rice. By the time all the supplies arrive, the food is spoilt."
Such incidents had most recently occurred in Sri Muktsar Sahib district where the complete ration did not arrive on time, raising another question among workers as to why they were forced to stay in the centres. Other than ration, anganwadi workers are also supposed to continue measuring children's height, weight and frequently meeting with mothers of the young ones. Kaur said these duties are carried out by workers frequently, yet they still haven't received the budget to take care of other anganwadi-related work.
On March 4, union members carried out a state-wide march following which, government officials said they would receive their funds as per the Budget announcement. Yet, the State Budget on March 8 did not allocate any money for anganwadi workers.
Enraged by this, the All Punjab Anganwadi Employees Union gathered outside Finance Minister Manpreet Singh Badal's office and burnt copies of the budget and effigies of the state government. Many workers and helpers chanted slogans against the government, alleging that it reneged on its promise and no room was reserved for Anganwadi workers and helpers during this budget session. Leaders demanded that workers receive the honorarium promised by Chaudhary during a previous meeting.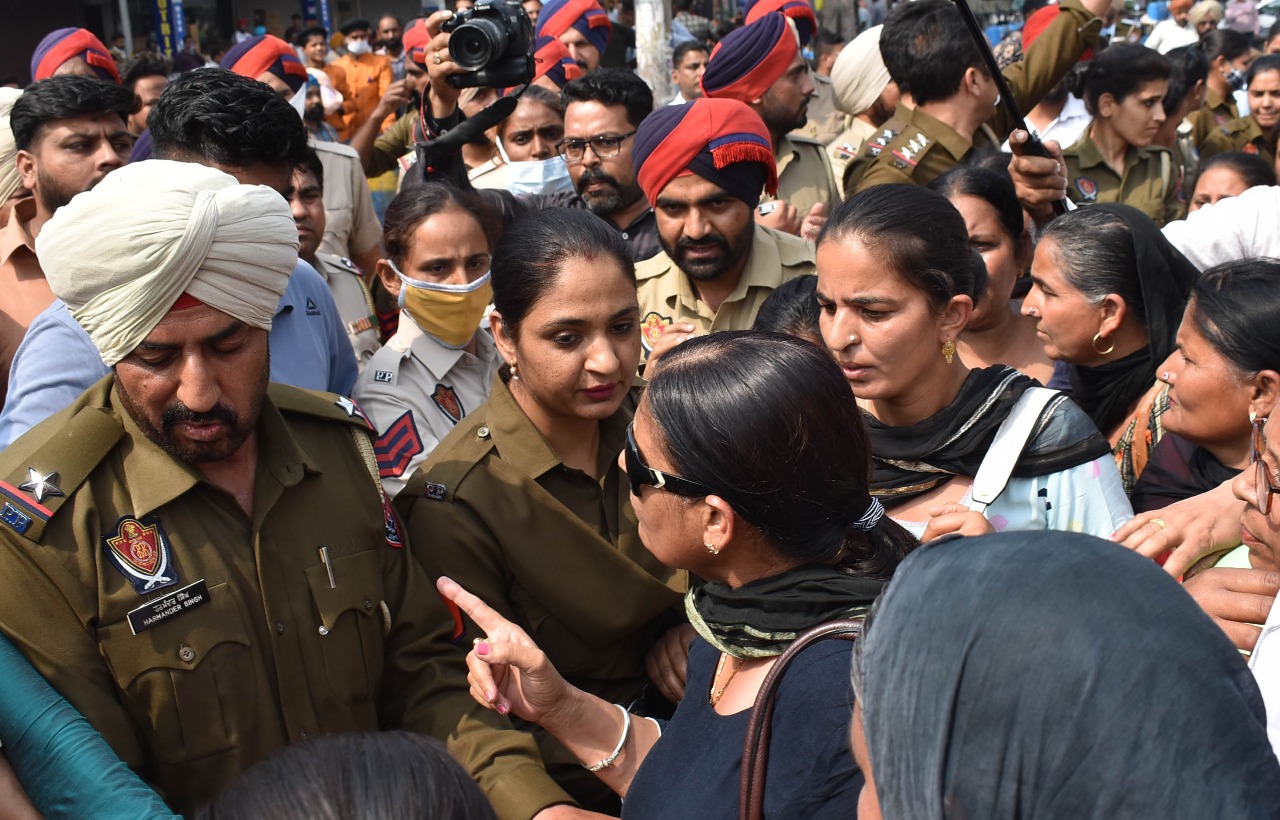 "Nothing like that has happened, and the minister has also cheated. The government should reconsider its decision and increase honorarium on Haryana pattern. For the last four years, the Congress-led government turned a blind eye to workers and helpers. But the organisation will now teach the government a lesson," said Hargobind Kaur in a press release.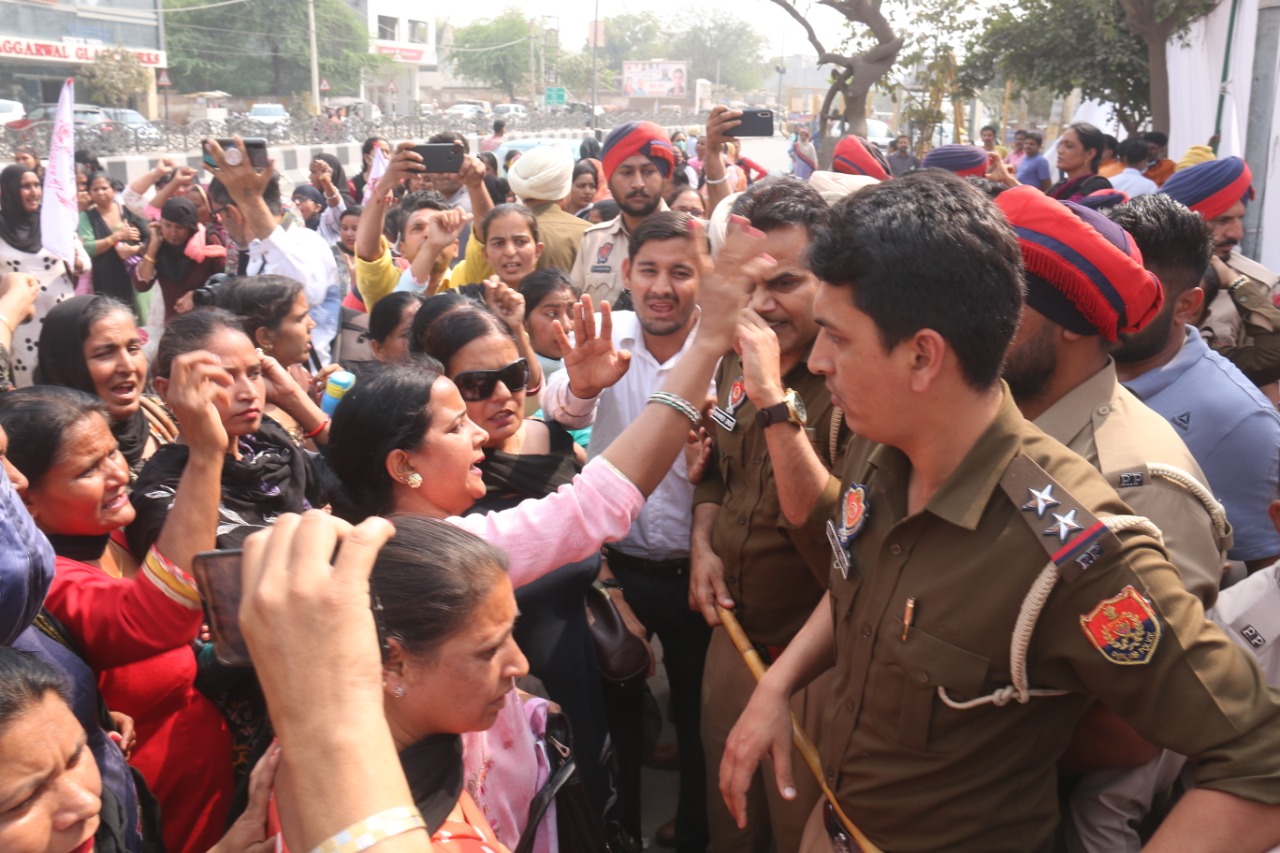 Further, the anganwadi leader alleged that the police officers harassed protesters by taking their dupattas and beating them.
Meanwhile, Chaudhary has instructed workers to follow all health protocols such as wearing masks, washing hands, and maintaining social distancing. According to the New Indian Express, authorities are keen to protect the young children from suffering the virus. On Saturday morning, the Union Health Ministry reported 1408 fresh coronavirus cases in the last 24 hours.
Related:
All-Punjab Anganwadi Workers' Union to hold a protest march on March 4
Allahabad HC seeks response from UP Gov't over Anganwadi Project implementation
Reopen Anganwadi Centres, ensure proper nutrition to women and children: SC
Will Anganwadi workers ever get their due?