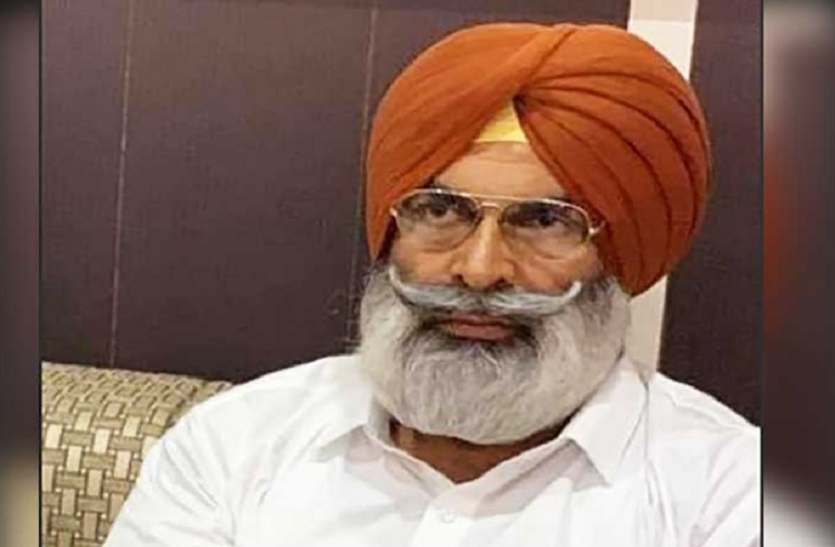 Punjab's former Bharatiya Janata Party (BJP) Kisan Morcha president Tarlochan Singh Gill resigned from the party on October 24, 2020 asserting his alliance with the farmers of the state in their opposition to the Centre's anti-farmer-dubbed Acts.
According to the Indian Express, two weeks prior to the resignation, local farmers were protesting outside Gill's residence at Moga, Punjab against the three laws – the Farmers Produce Trade and Commerce (Promotion and Facilitation) Bill, the Farmers (Empowerment and Protection) Agreement on Price Assurance and Farm Services and the Essential Commodities (Amendment) Bill.
However, upon hearing about Gill's decision from the man himself, the farmers ceased the protest. State general secretary of the Bhartiya Kisan Union (Ekta Ugrahan) Sukhdev Singh Kokri Kalan also expressed appreciation for Gill's support in their fight.
According to Gill, the protest weighed on his conscience because he considers himself a farmer first and then a politician. He sympathised with farmers who could barely manage to feed their families. The sight of them outside his home, made Gill feel as though "these farmers were sitting on my [Gill's] chest." He made the decision solely to support farmers, a community to which he belongs.
"The three farm laws introduced by the Modi government are completely anti-farmer and they did not even listen to the grievances of the farmers once. There was no logic in continuing with the party now considering the pain and anger simmering in the farming community," Gill said in the report.
Gill told The Tribune he had voiced his concern about the "so-called farm reforms" at the party forum as well. However, his protests were ignored which led to his decision to resign.
Gill hoped that his resignation along with the huge farmer protests recorded across the country would persuade the government to repeal the three agriculture laws. Moreover, he said his conscience did not allow him to continue working for the BJP.
Farmers in Punjab have been vocal in their protest against the farm legislations passed by the Parliament last month, and members of the BKU (Ugrahan) were protesting outside Gill's house in Moga for the last several days.
Related:
Punjab CM introduces three bills in state assembly to counter the centre's farm laws
Unsatisfied farmer union leaders tear Acts, walk out of meeting with Agriculture Secretary!
Nearly 100 farmers, Yogendra Yadav and Pralhad Singh arrested in Sirsa!
Congress-led states consider party Bill to negate anti-farmer laws