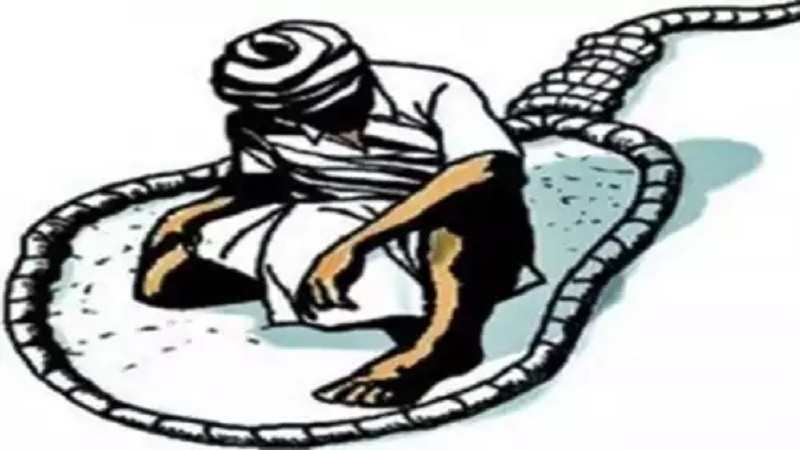 Image Courtesy:timesofindia.indiatimes.com
While India's mainstream media focused on Bollywood scandals, farmers group Samyukta Kisan Morcha (SKM) reported another farmer suicide in Sudhar village of Punjab on October 4, 2021 after the person learnt about the Lakhimpur Kheri incident.
According to the SKM, the 50-year-old farmer was found with a note that talked about how he was "upset" about the death of peacefully protesting farmers in the district. Police said the note also condemned the central government's attitude towards the demand for repeal of the three farm laws. He is survived by three children and his wife.
His death once again rejects the notion that there is no rage among the people against the death of nine people: four farmers, a local journalist and four others. They were all killed when a vehicle with Union Minister Ajay Mishra's son Ashish on board mowed them down. Ashish a.k.a Monu also shot at people during this incident.
With many civil society organisations, political parties voicing support, Central Trade Unions (CTUs) on October 6 joined the group demanding justice for farmers and journalist Raman Kashyap.
On Tuesday, CTUs like INTUC, AITUC, HMS and others in Delhi condemned the "gruesome killing" of protesting farmers in the district before decrying the privatisation of PSUs under the National Monetization Pipeline project.
"The unfortunate incident exposes the real face of the ruling party in the central government and in the state, in the background of the propaganda blitz let loose by it in the run up to the Assembly elections early next year," said CTUs in a joint press release.
They also condemned the police action for disallowing Opposition leaders, farmers and trade union leaders from visiting the families of the deceased. Members demanded that Union Minister Ajay Mishra immediately step down from his post, while his son Ashish be tried expeditiously for his alleged crime.
CTUs asserted that they stand with farmers in their demand for the withdrawal of the three laws and the Electricity (Amendment) Bill along with the withdrawal of four labour codes.
Farmers group Samyukta Kisan Morcha (SKM) leader Rakesh Tikait has warned authorities to accept all farmers' demands within a week of the incident. I authorities fail to do so, farmers will strengthen their struggle.
Related:
SKM condemns "bhakta media" for Lakhimpur Kheri massacre
Lakhimpur Kheri: Ashish Mishra still not arrested
Lakhimpur Kheri farmer deaths: Families to light candles, not pyres until post mortem
Lakhimpur Kheri deaths: A Timeline
I was not in the car: Ashish Mishra's feeble defence in Lakhimpur Kheri farmer deaths
'Godi media' on a rampage: Mowing down of farmers labeled 'clashes', victims 'khalistanis'