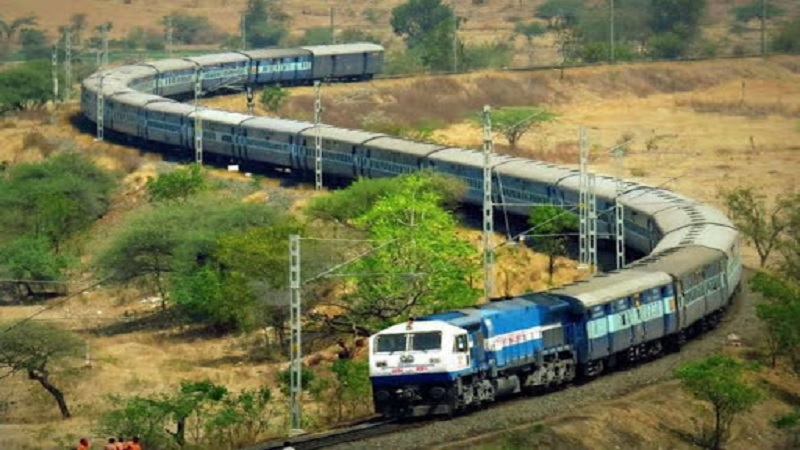 Image Courtesy:sucicommunist.org
The All India United Trade Union Centre (AIUTUC), Mumbai, Maharashtra, has written to the Union Minsiter of Railways raising concerns about a recent move to invite bids from private players for running 151 trains over 109 (Origin-Destination) pair of railway routes of the Indian Railways.
The letter says, "We strongly oppose this anti-railway, anti-employee and anti-people move of the Ministry of Railways and the Central Government of India." AIUTUC reminds the minister of the prime minister's promise to never privatise railways stating, "We demand complete withdrawal of invited bids for running trains by private players especially in light of the promise made by Respected Shri Narendra Damodardas Modi, the Hon'ble Prime Minister of India, on December 25, 2014 during inauguration of expansion of Diesel Locomotive Works (DLW) in Varanasi, Uttar Pradesh that there shall be no privatization of Indian Railways. The Hon'ble Prime Minister has repeatedly emphasized on making our country self-reliant."
The letter also raises concerns about the possible withdrawal of concessions to needy people saying that "presently Indian Railways provide concession to 53 categories of people travelling through it all over the country, but this move towards privatisation will stop this concession altogether to all the 53 needy categories of people. Whether private players driven by only profit-making will provide these concessions to our citizens?"
Raising concerns about job losses AIUTUC reminds the minister that "Railway is the biggest job provider but this move of outsourcing of work in last years has drastically reduced the job providing capacity of the Railway and this latest move of private trains will totally curtail job providing capacity in our nation which has largest number of employees in the world."
The entire letter may be read here:
Related:
Fighting rail privatisation is a battle for universal access to reasonable travel
Lakhs of anganwadi workers observe 'Lalkar Diwas'
Coal Privatisation : Is Modi sarkar putting India's Adivasis and environment on the line?