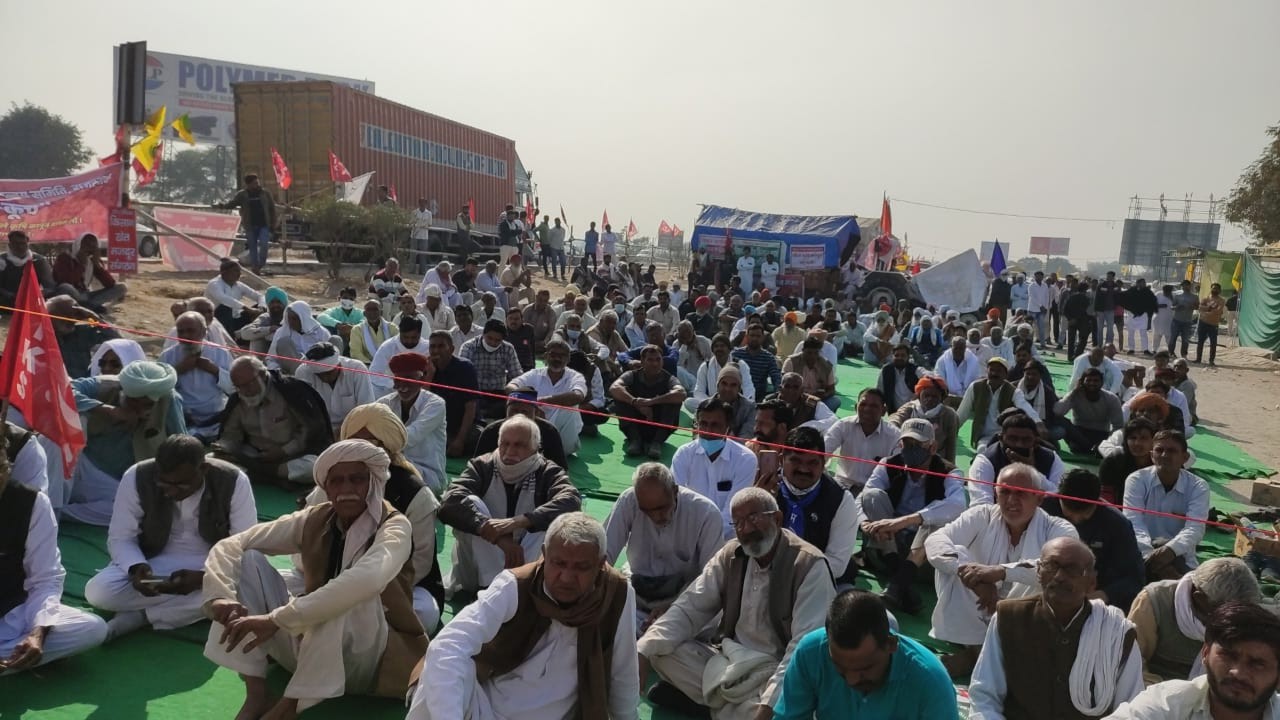 Farmers of Rajasthan, Haryana, Gujarat continue to protest at the Shahjahanpur border of Haryana-Rajasthan for the last nine days against the three farm laws forcibly passed by the central government.
Farmer leaders stood with Delhi farmers in their resolve to observe a relay strike. On December 21, 2020 protesters Amaram, Mangal Singh Yadav, Kalu Thori, Rameshwar Baglia, Moti Lal Sharma, Bhagat Singh, Bhim Singh Mittad, Bhagwan Ram Jakhar, Dayabhai Gajra, Balwinder Singh and Begaram Prajapati from various parts of the country assembled to observe the 24-hour fasts.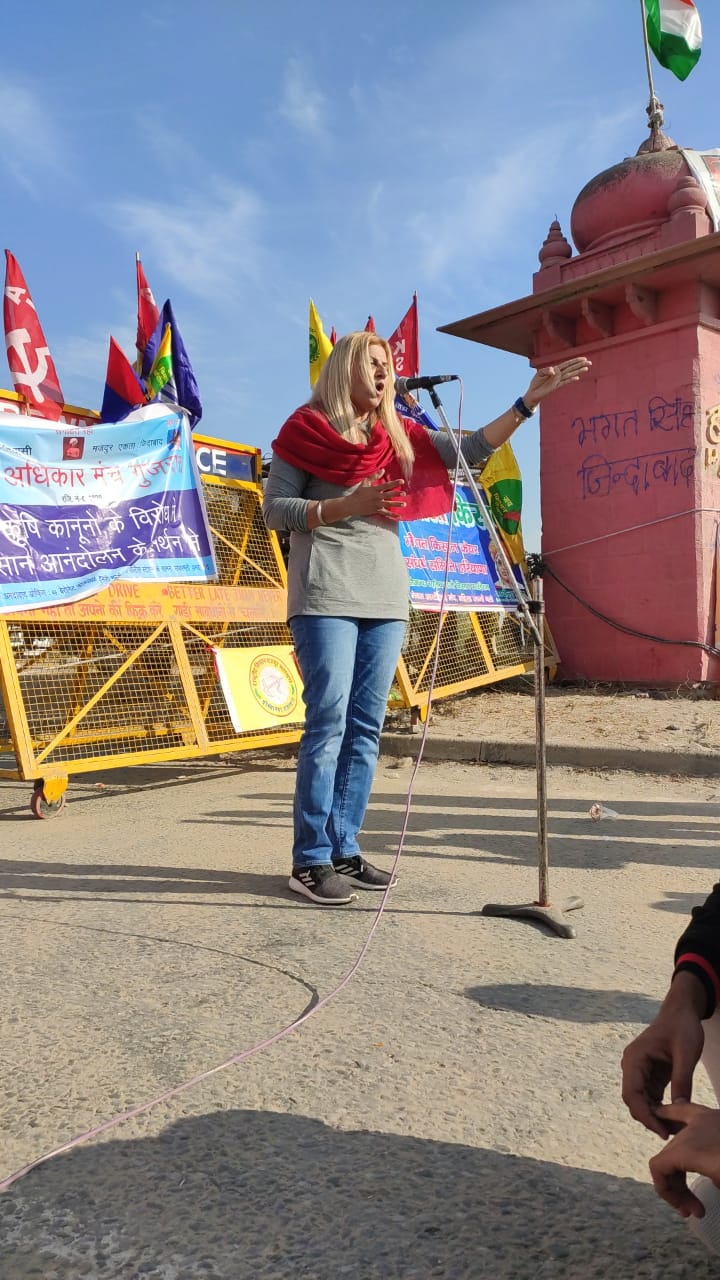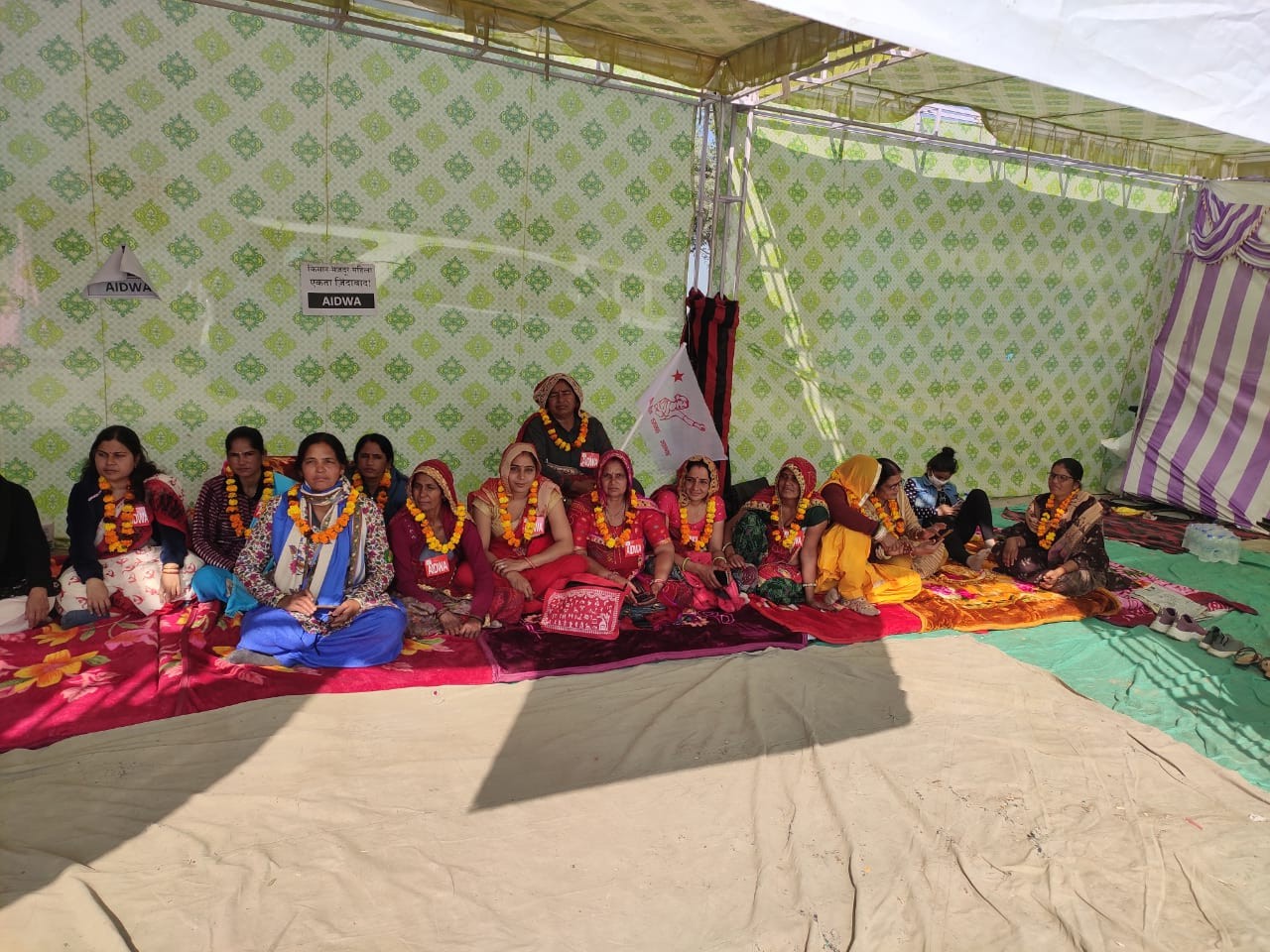 During a press conference, farmer leaders said that they held a tribute meeting of 40 farmers who were martyred in the ongoing dharna in Delhi in which more than 50 lakh people participated in 90 thousand protest meetings in 22 states.
They criticized the Modi government for serving foreign and corporate investment in farming adding that 70 crore Indians live on agriculture. Their livelihoods are at stake with these laws.
The Farmers (Empowerment and Protection) Agreement on Price Assurance & Farm Services Act, the Farmer's Produce Trade and Commerce (Promotion and Facilitation) Act and the Essential Commodities (Amendment) Act will remove government control from the farming market, start free storage of food by companies and big businessmen and entice farmers into contracts with them. This will increase the debt burden on farmers and weaken food security, they said.
Related:
Peasants in southern states continue farmers' agitation
Maharashtra farmers to leave for Delhi on December 21
Exclusive: The farmers movement is here to stay: Rakesh Tikait
Karnataka's peasant organisations to go on strike till December 31
Are the new farm laws constitutional?