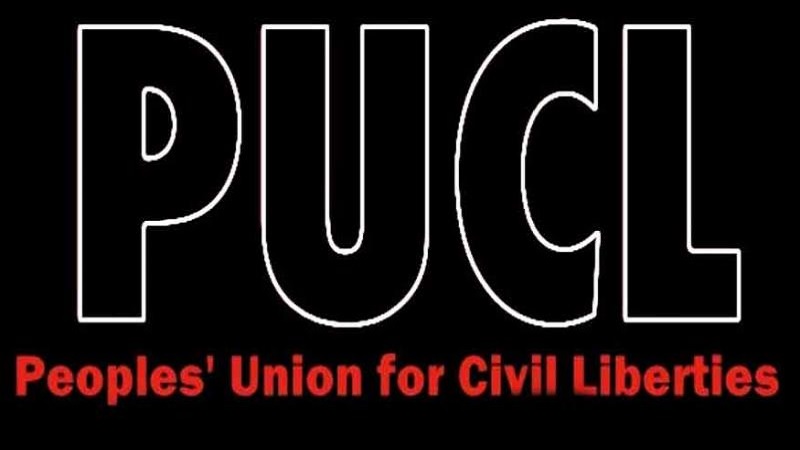 In light of recent arrests of two broadcast journalists, Rajasthan's People's Union for Civil Liberties (PUCL) on October 7, 2020 demanded that the state temporarily close the FIRs against the two men and stop interfering with free speech and privacy rights of journalists.
The organisation condemned the vindictive government led by Chief Minister Ashok Gehlot that sanctioned a complaint against two senior journalists, Sarat Kumar of Rajasthan Aaj Tak and Lokendra Singh of XYZ news channel, for reporting fake news to create unrest in society.
"These two journalists have been targeted for reporting about an alleged phone tapping incident of MLAs who were rounded up in Jaisalmer, by the Congress party, during August 2020, when there was open confrontation between CM Ashok Gehlot Vs Dy CM Sachin Pilot in July and August," said the PUCL press release making an additional demand that the state come clean on all phone tapping.
The statement said that the arrest is an attack on free speech governed under Article 19 of the Indian Constitution and the privacy rights of the journalists. Moreover, they said the FIRs are a misuse of political power by executives.
The PUCL said that in case of a grievance, the Congress party and the Rajasthan police – it was alleged that senior IPS officers were involved in the phone tapping – should have moved the Press Council of India and the News Broadcasting Association, a self-regulatory body of broadcasters.
This tendency to file FIRs and criminalise journalists showed the desperation of the police and the political masters, they said.
"We would like to ask the Cyber cell and the Jaipur police, as to what was the need to book the persons under the IT Act Section 76 [confiscation], simply as it makes it easier for the police to confiscate the computer equipment and mobile phones of the journalists," they said, alleging the authorities had made an attempt to seize their data and intrude on their sources.
Commenting on the phone-tapping story, the PUCL said it was a violation of the Telegraph Act.
"It is the belief of the PUCL that all Governments today are misusing their power and illegally conducting the tapping of phones and indulging in massive surveillance acts, defying both privacy and the Telegraph law, the Rajasthan Government is also no exception," they said.
They also said that many journalists have been targeted in Rajasthan in the last three months. Mukesh Fauzdar, of Raj Gharana TV was also booked under the Indian Epidemic Act in June for allegedly spreading misinformation on the pandemic. It took him over 80 days to get a stay on the FIR.
PUCL also appealed to journalists to do a thorough job of verifying facts, before putting out news because the media is the most powerful agency and medium in building public opinion and the people have to right know the truth.
Related:
Muslim journalist, 3 others arrested near Hathras, booked under sedition law
HRDA condemns attack on Kanker journalists, calls it breach of Constitutional rights
What Bhagat Singh would have fought (for) in 2020 India
Delhi-based Journalist Prashant Kanojia arrested by UP police for "some tweets"