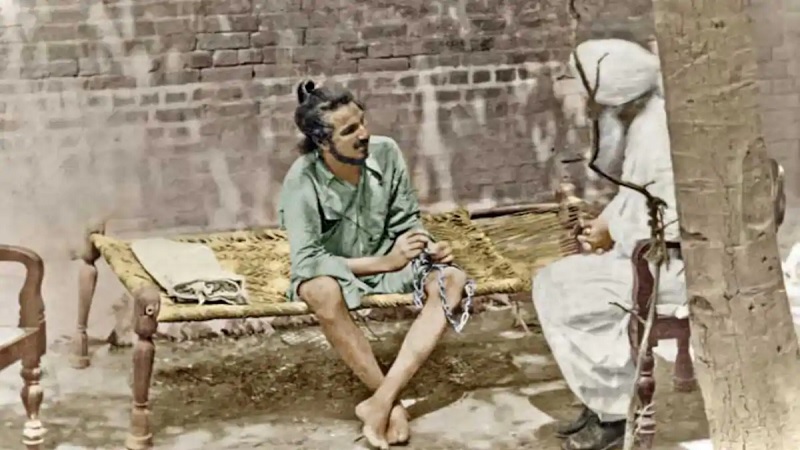 Image Courtesy:india.com
Bhagat Singh was a towering revolutionary who fought against the British occupation of India and stood for an egalitarian and just society. He strongly believed in secularism and vowed to continue his struggle until human exploitation ends. He had predicted that once the British left, the power would come into the hands of the native ruling classes and therefore emphasised on continuing the battle until a classless society was established to ensure emancipation of the oppressed.
His prophecy was proven right after the transfer of power in 1947 and today; the repression has grown under an outright Hindutva fascist government.
Not only the attacks on religious minorities and political dissidents have sharpened than before, but the rights of the farmers who are the backbone of Indian economy are being stripped in the name of development. The government has brought an ordinance that badly affects the future of the rural communities without any consultation with the farmers as a result of which the people have come out on the streets in India.
The rally that was organised in solidarity with the agitating farmers began with a moment of silence for Swami Agnivesh, a prominent social justice activist who passed away recently. Agnivesh, who was a progressive Hindu reformer, always stood for the minorities and the oppressed communities. He was viciously assaulted by the supporters of Hindu Right in 2018. IAPI had organised a rally in his support back then. His picture was displayed next to that of Bhagat Singh on the occasion.
The speakers unanimously denounced the policies of the Modi government. Among them were the IAPI members Rakesh Kumar, Tejinder Sharma, Harbir Rathi, Amrit Diwana, Sarabjit Baaj and Gurpreet Singh.
Others who spoke at the event were Inderjit Singh Bains from Baba Banda Singh Bahadur Society, independent Sikh activists Kulwinder Singh and Surjit Singh Gosal and leftist activists Parminder Swaich, Rawait Singh, Joseph Theriault and Ryan Abbott.
While Theriault is associated with the Communist Party (Marxist Leninist), Abbott is with the Communist Party of Canada and is running for the BC Legislature from Surrey-Whalley.
The participants raised slogans against the Indian state and resolved to continue their fight against injustice.
Related:
Canadian legislator honoured for standing up for Kashmir and minorities in India
Rally in Canada in support of a Sikh advocate who organized langar for Delhi CAA protesters
Free Safoora: Indians hold car rally in Canada in solidarity with student activist